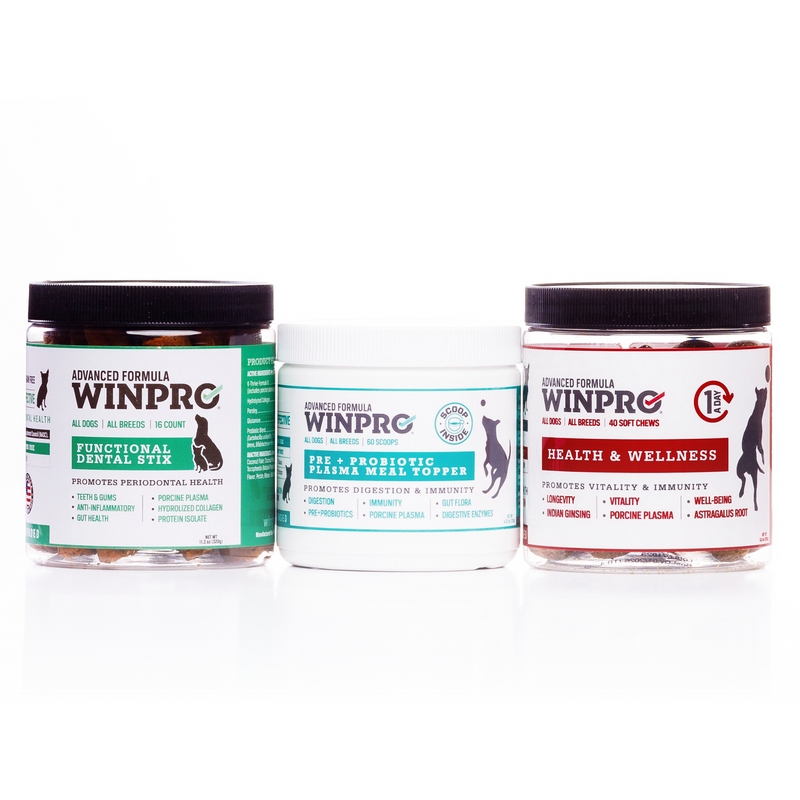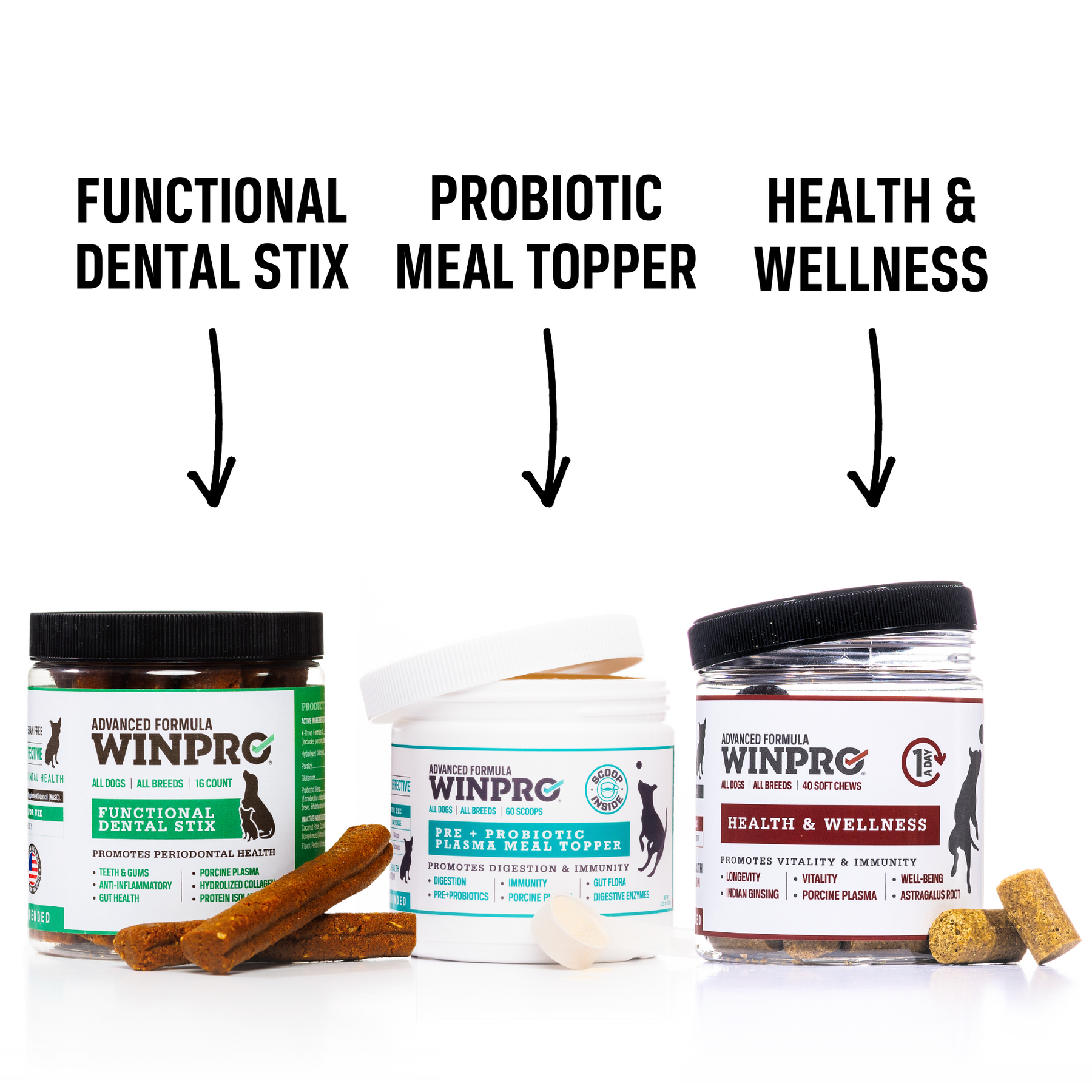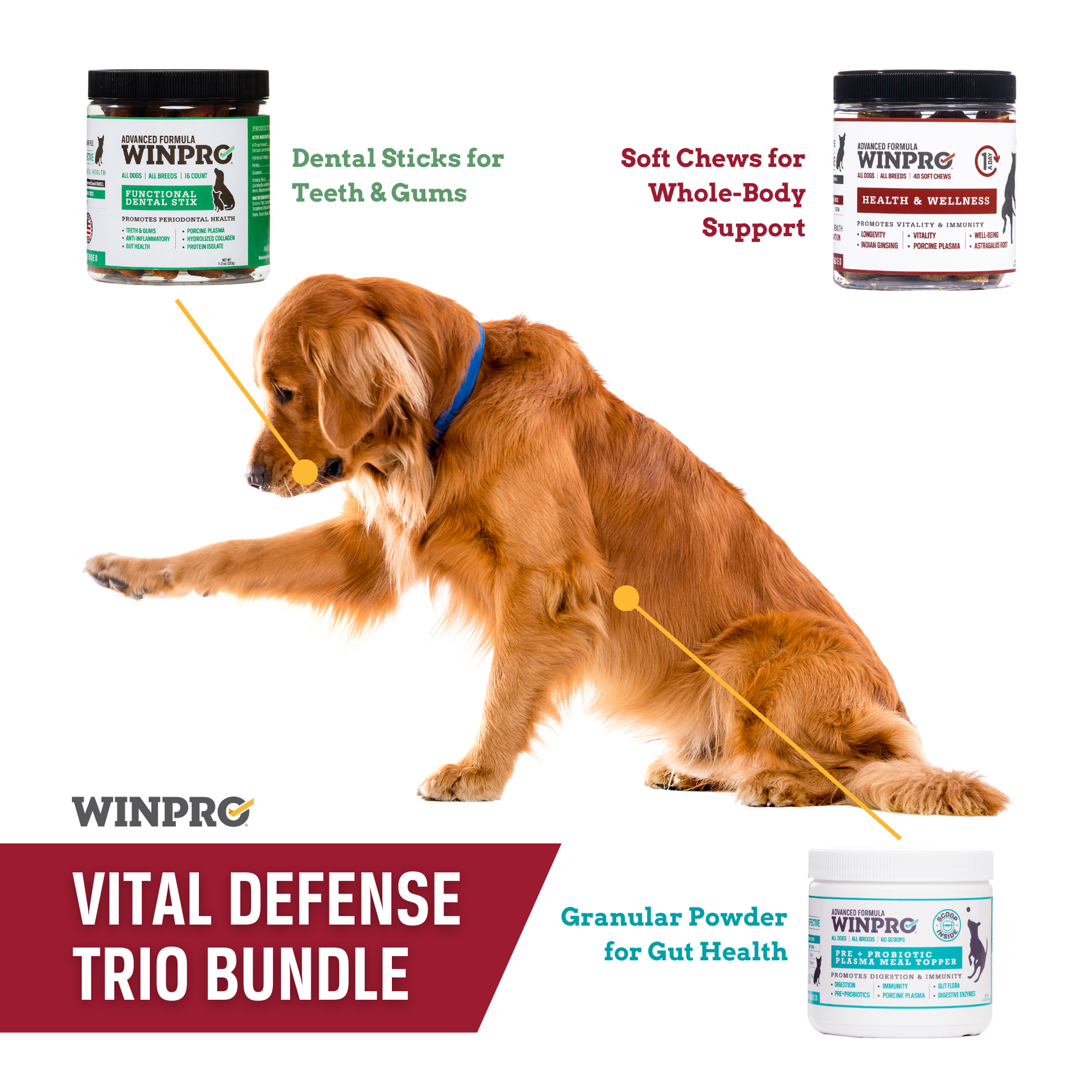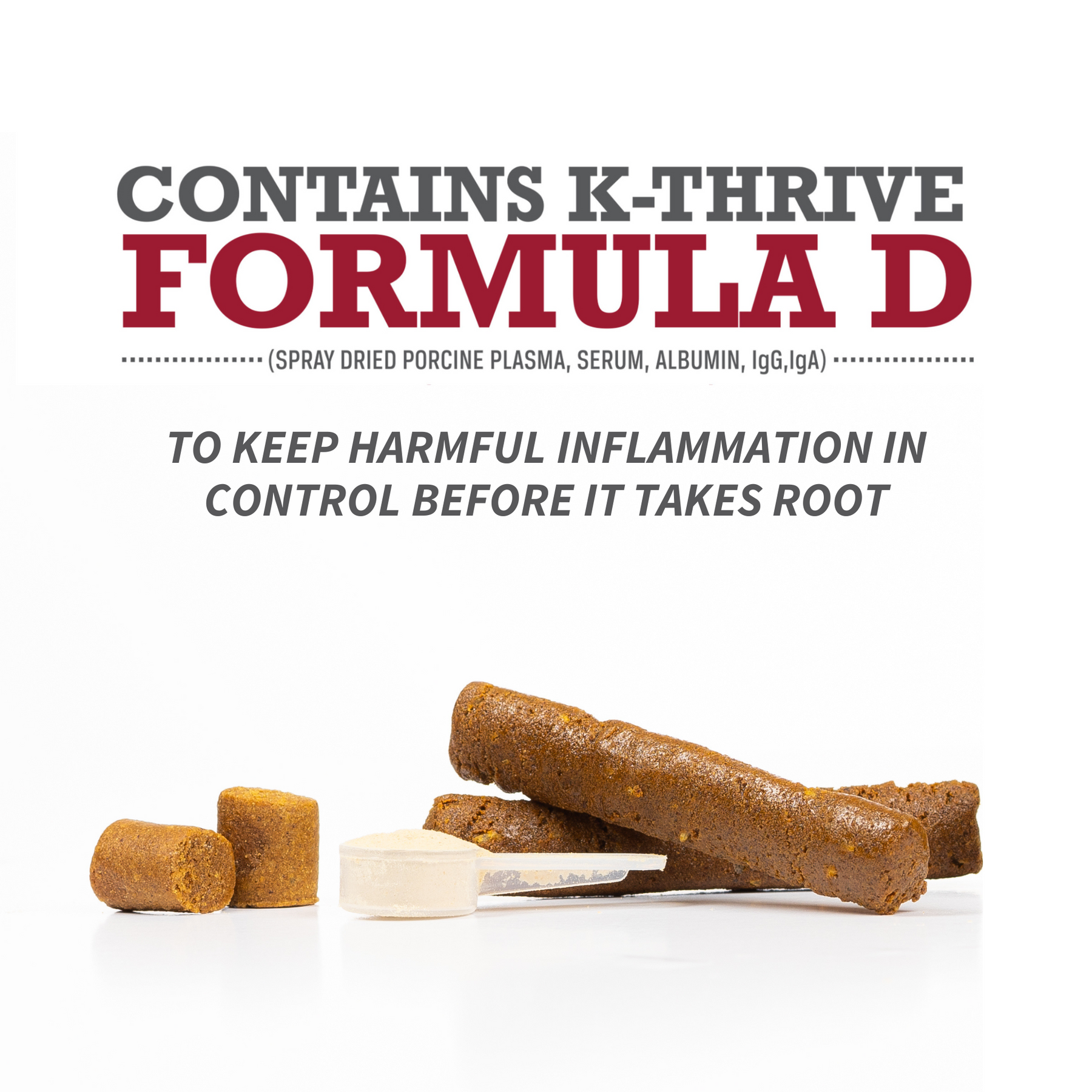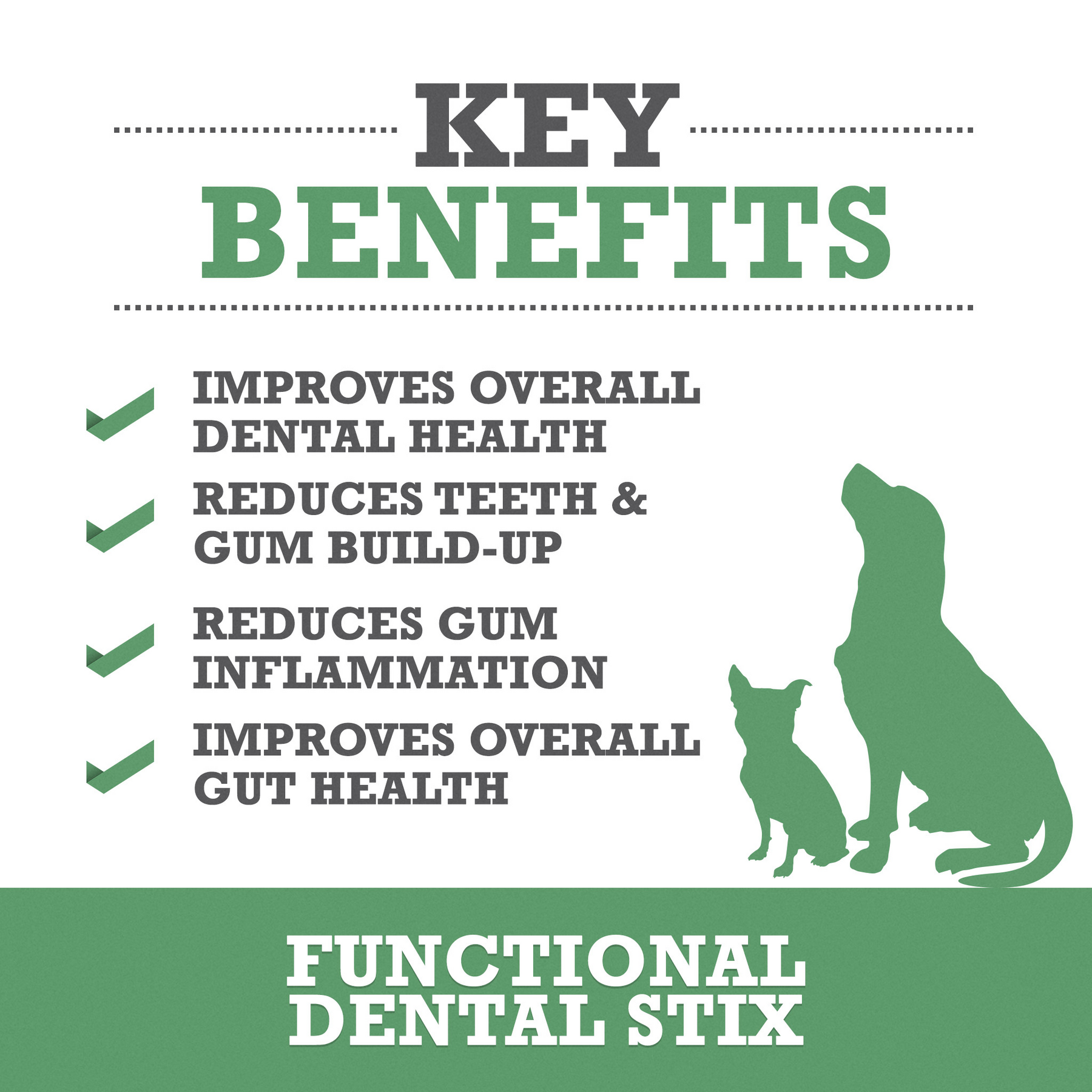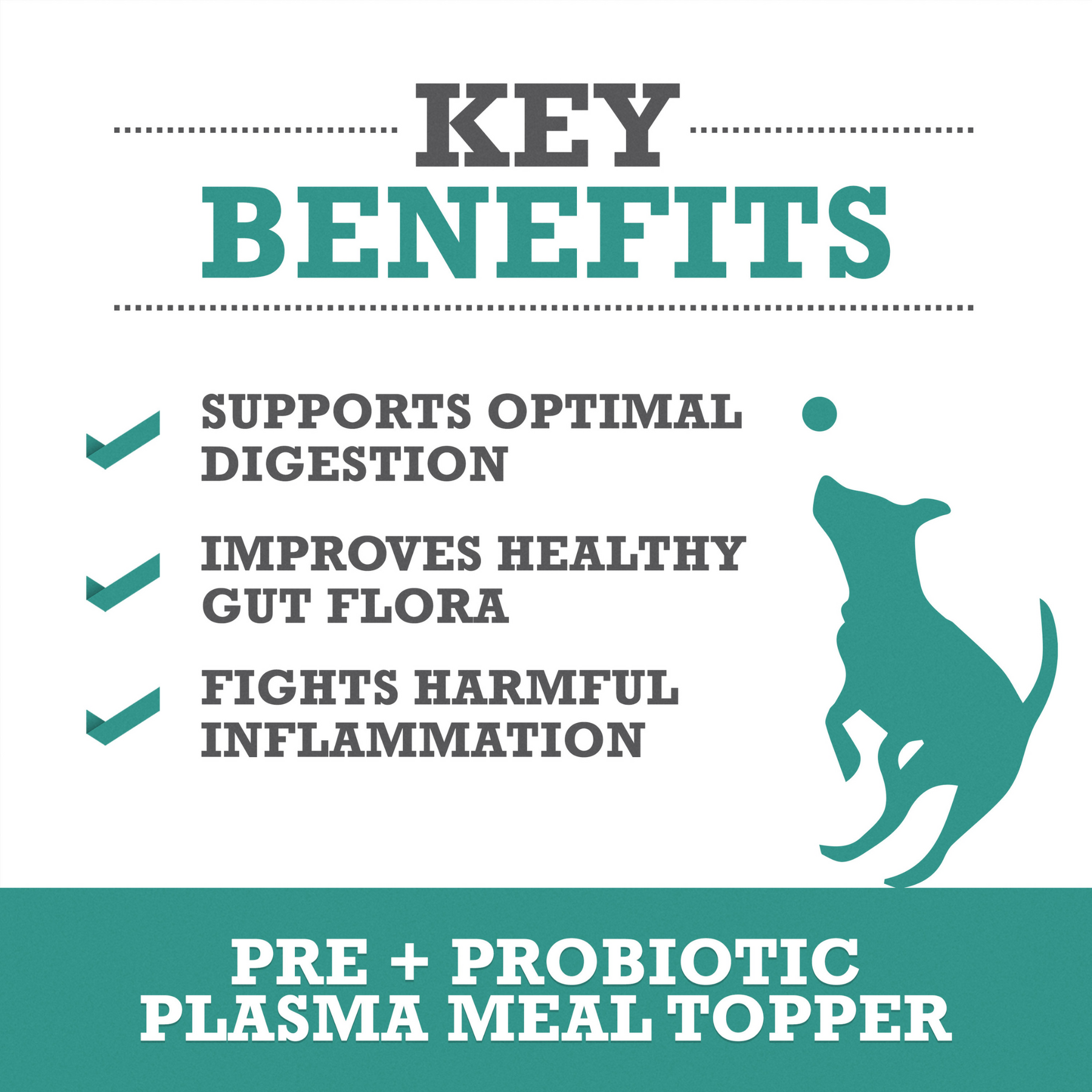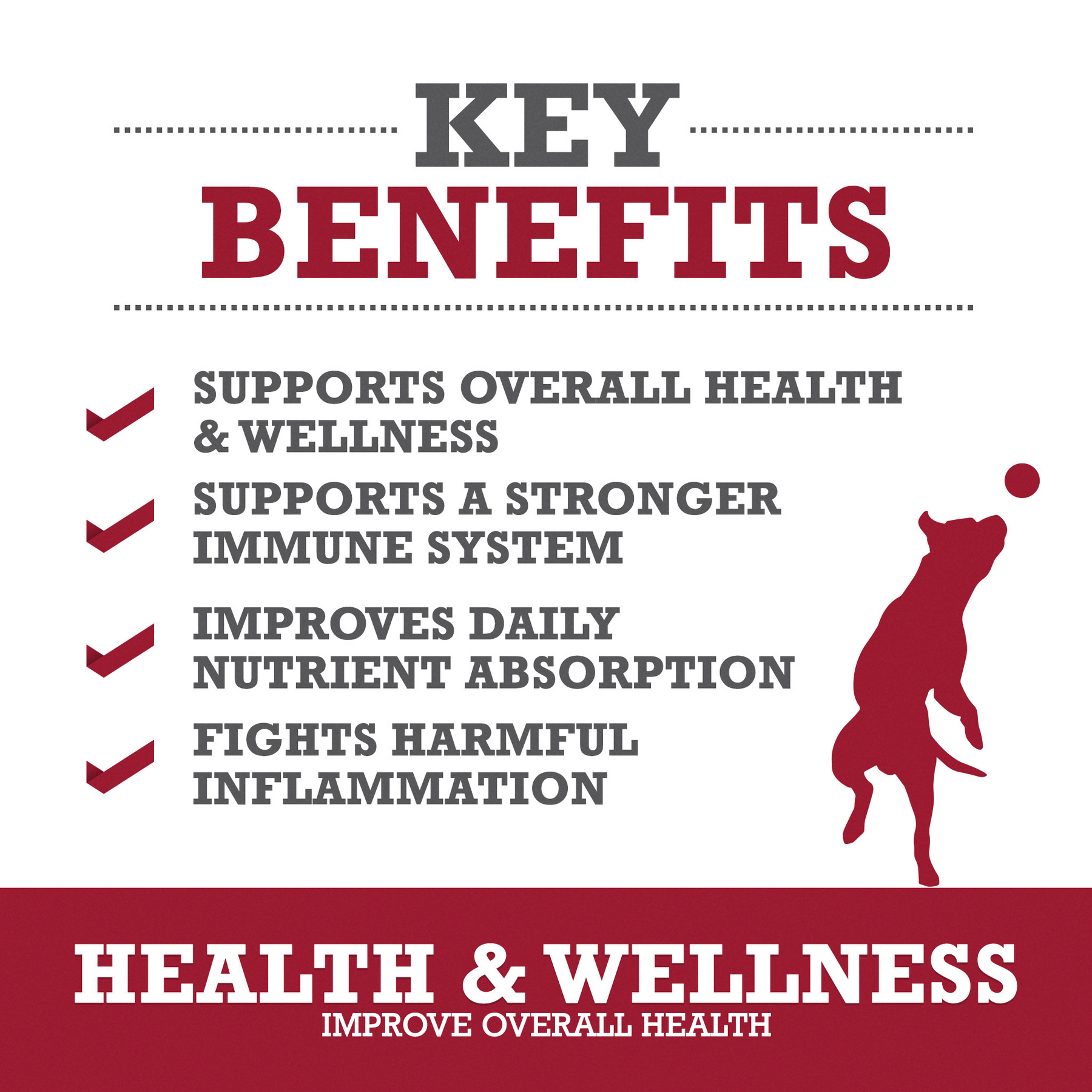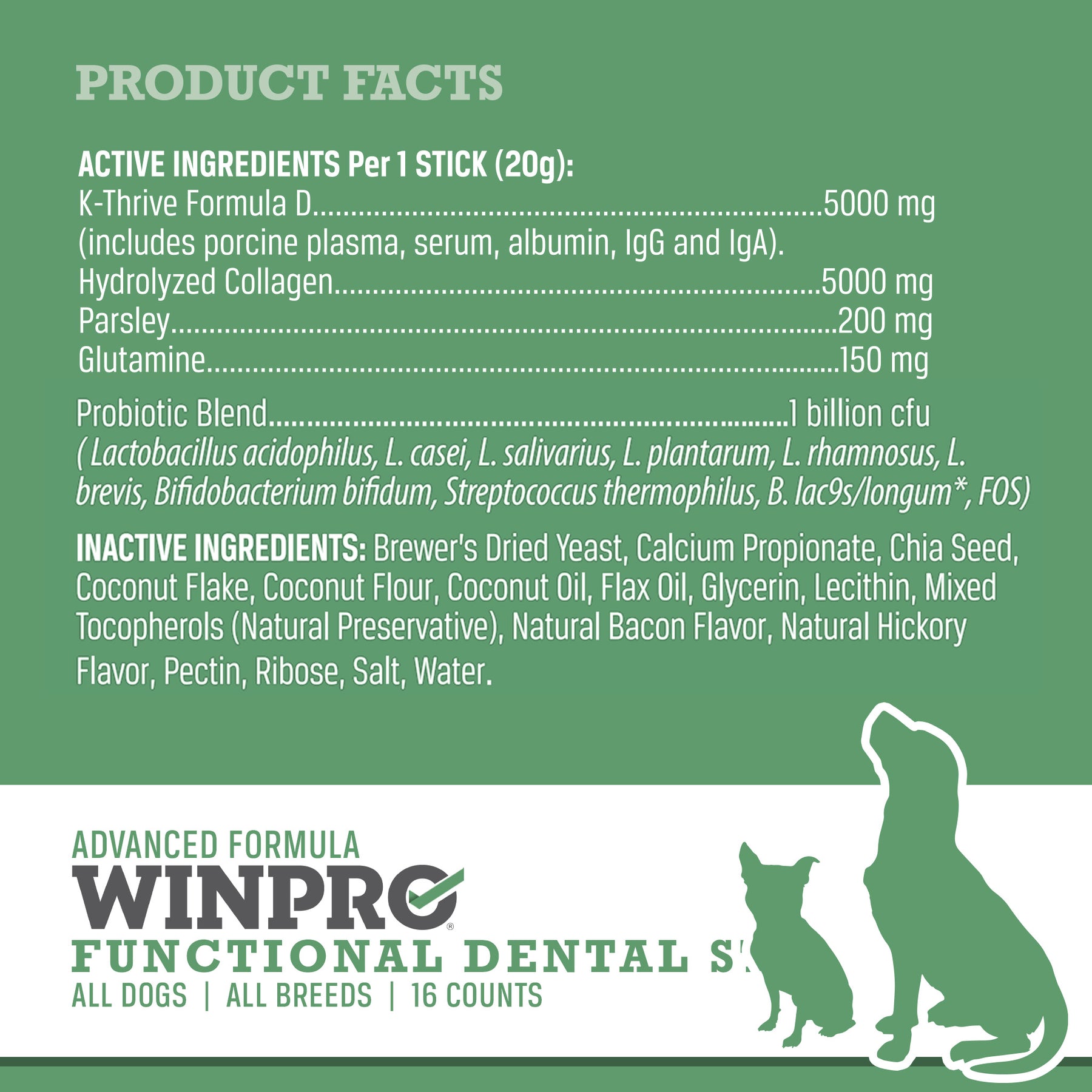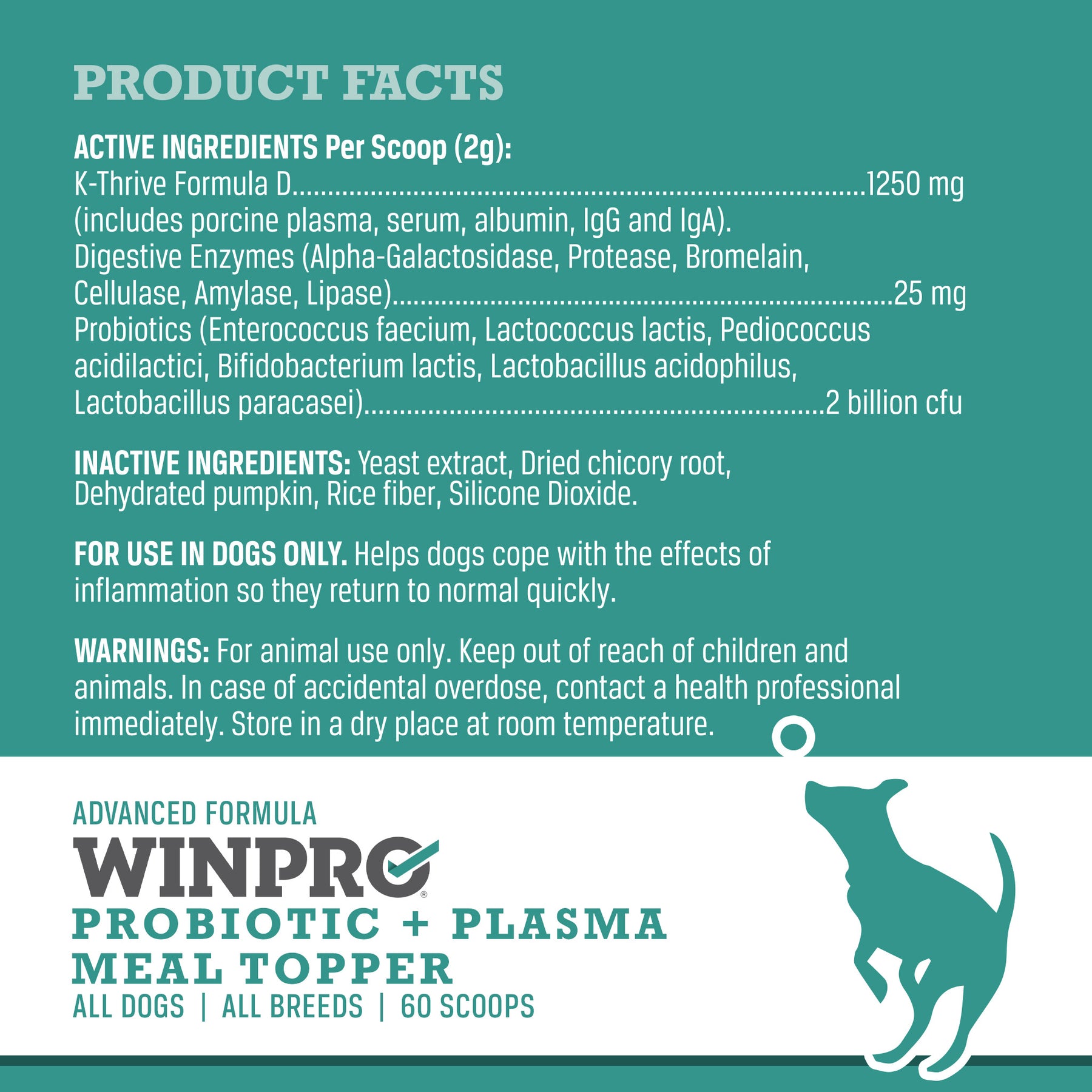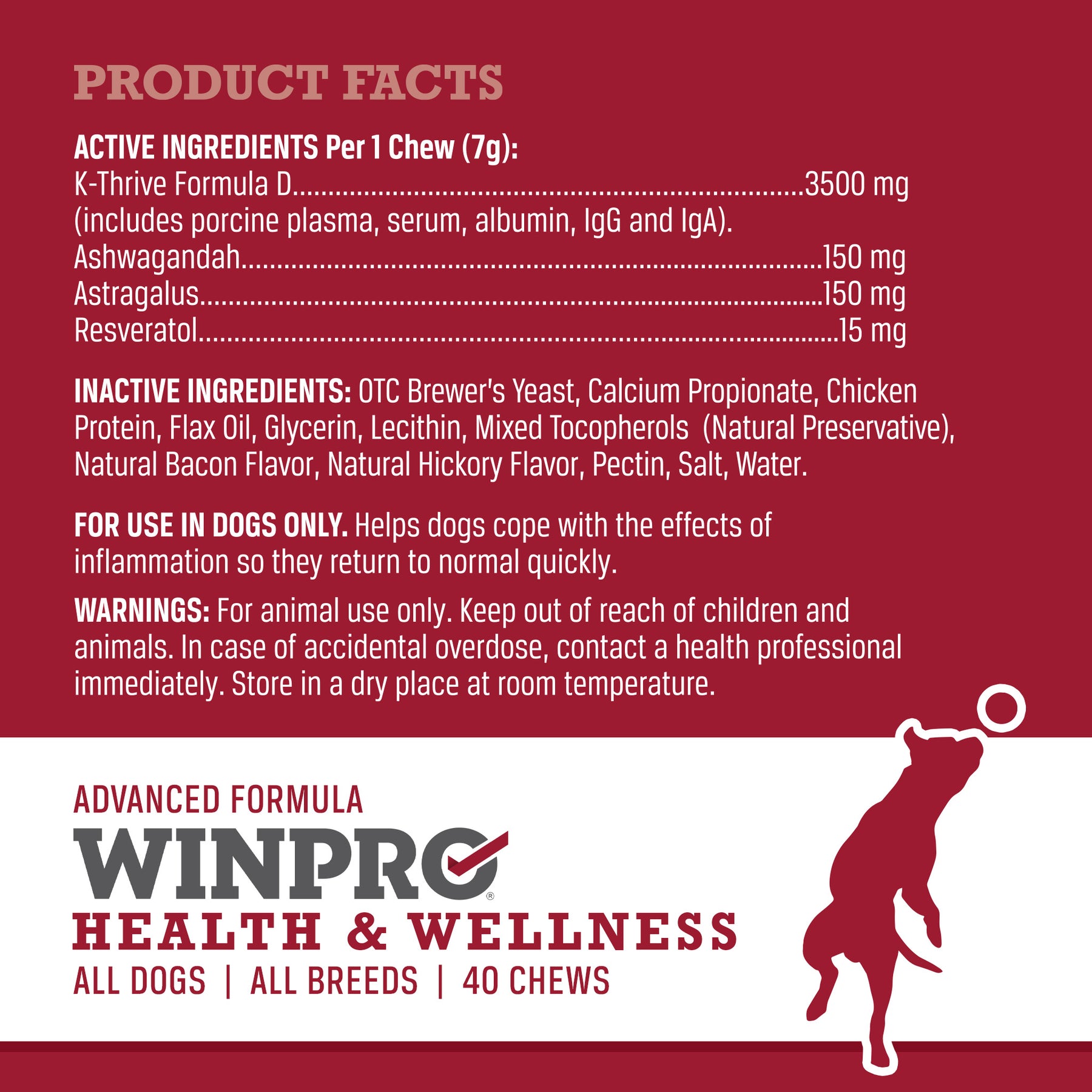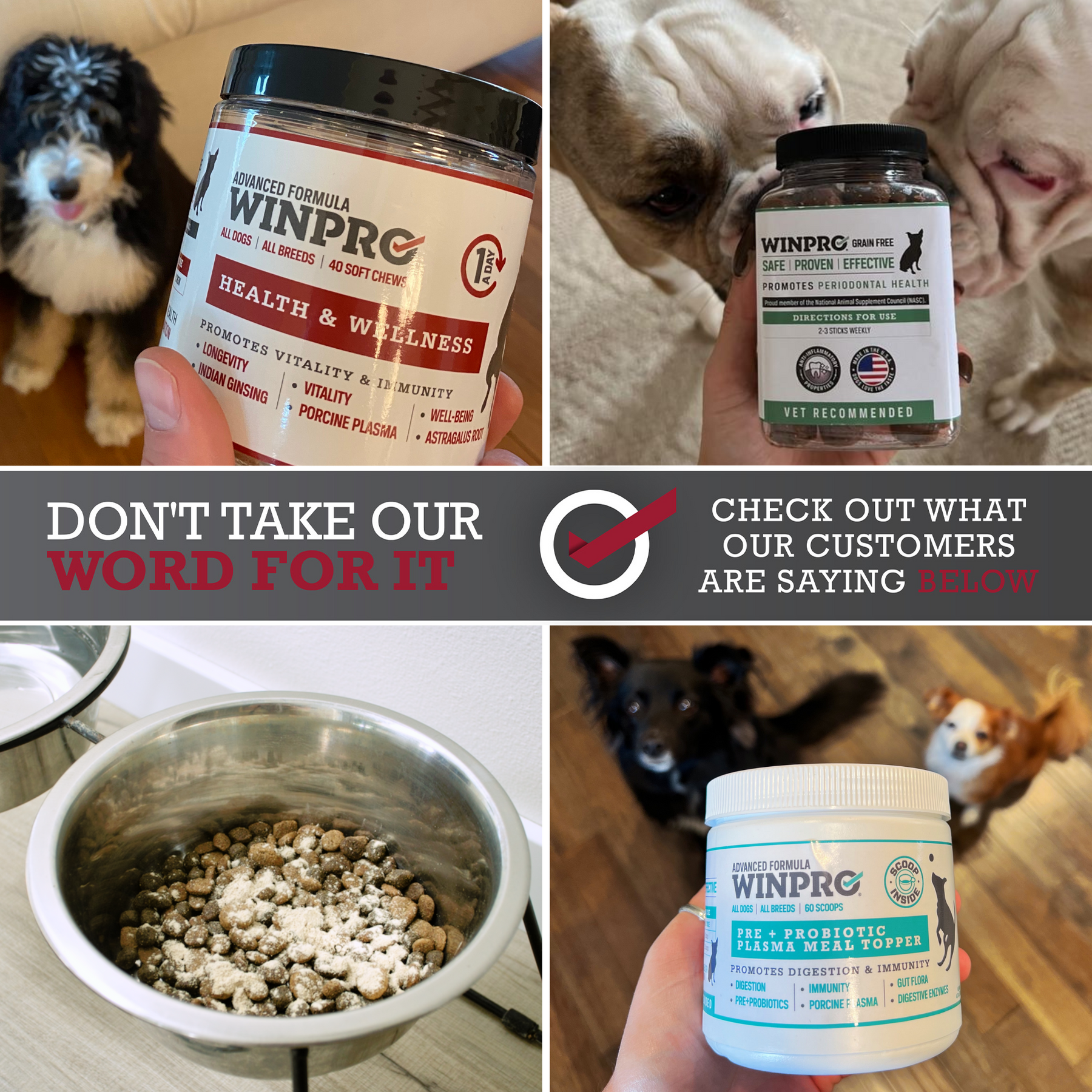 Vital Defense Trio
COMPREHENSIVE PREVENTATIVE CARE FOR LONGEVITY
100% Money Back Guarantee • Made in the USA 🇺🇸
This bundle was crafted for pet parents who take action before problems arise. The Vital Defense Trio is a blend of our top preventative care products: Functional Dental Stix, Health & Wellness, and our Pre + Probiotic Plasma Meal Topper, into a comprehensive care package for your dog. This trio targets crucial aspects of canine health - dental hygiene, immune support, and gut health - delivering proactive care in each area. Crafted for pet parents who are committed to their dog's long-term wellness, the Vital Defense Trio offers a balanced approach to prevent potential health issues before they arise. It's an all-in-one solution to keep your dog healthy and happy, every day.
Provides comprehensive care for dental, immune, and digestive health.
Reduces inflammation in key areas such as the gums, gut, and overall body.
Enhances your dog's ability to absorb and utilize nutrients effectively.
Supports a strong immune system, helping to keep health issues at bay
Balances the gut microbiome for better digestion and overall wellness
Reduces tooth & gum build up by working on the surface of the teeth and within the gum line
Plasma naturally fights inflammation
Digestive enzymes help unlock nutrients in your dog's diet for better absorption
Probiotics help support a stronger immune system and a healthier gut
Prebiotics stimulate the growth of healthy bacteria in the gut
Hydrolyzed Collagen plays a critical role in supporting healthier gums and blood vessels
Parsley is a powerful disease-fighting plant that offers great nutritional value
Glutamine is a key amino acid that promotes healthy tissue growth in areas like the gums
Ashwagandha is a powerful adaptogen that helps reduce stress
Astragalus is a natural herb used to strengthen the immune system
Resveratrol is a longevity promoting antioxidant that protects the body from damage
Spray-dried plasma proteins derived from porcine (pigs)
Plasma from blood has been proven to reduce inflammation in humans and animals
Travels through circulatory system to deliver healing antibodies to inflamed areas of the body.
100% natural & safe; tested under strict USDA & FDA regulations
Dogs under 20 lbs: 1 chew of Allergy and 1 chew of Gut Health in the morning, daily
Dogs over 20 lbs: 2 chews of Allergy and 2 Chews of Gut Health in the morning, daily
Can be used with other supplements, medications, and WINPRO® Products
The WINPRO Promise
We will only offer products backed by science and proven to work.
We will make our products in the USA and source all ingredients in the USA whenever possible.
We will ensure that our products are all natural, wholesome and that your dog will love the taste.
We will keep our labels clean and never use preservatives, artificial colors, fillers, or extenders.
We will stand behind our products no matter what, where you bought them, or when.
We will always work to make our products better.
We will always be here for you to answer your questions and to help your dog thrive.