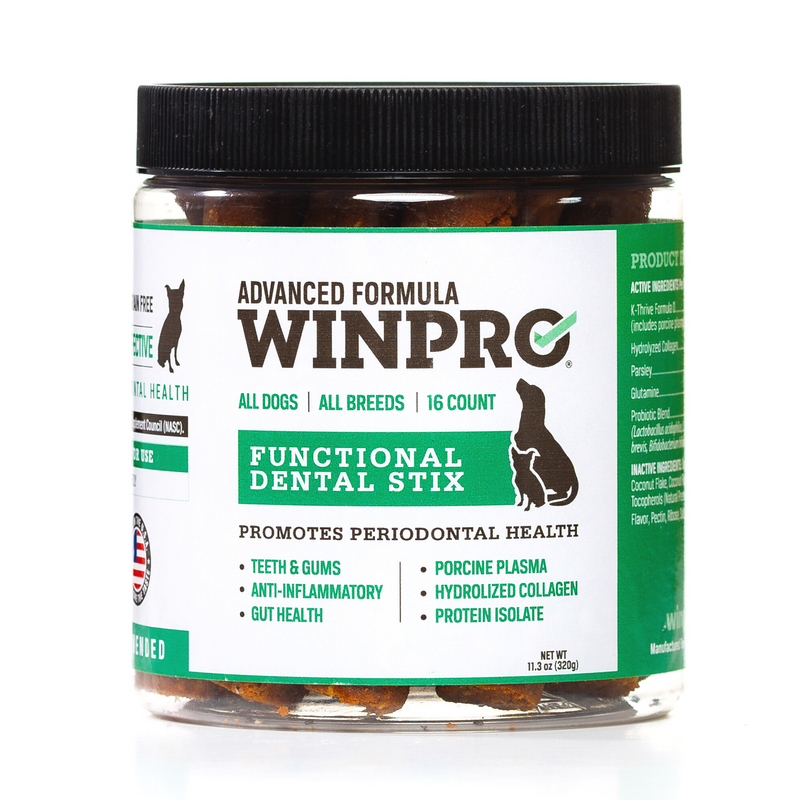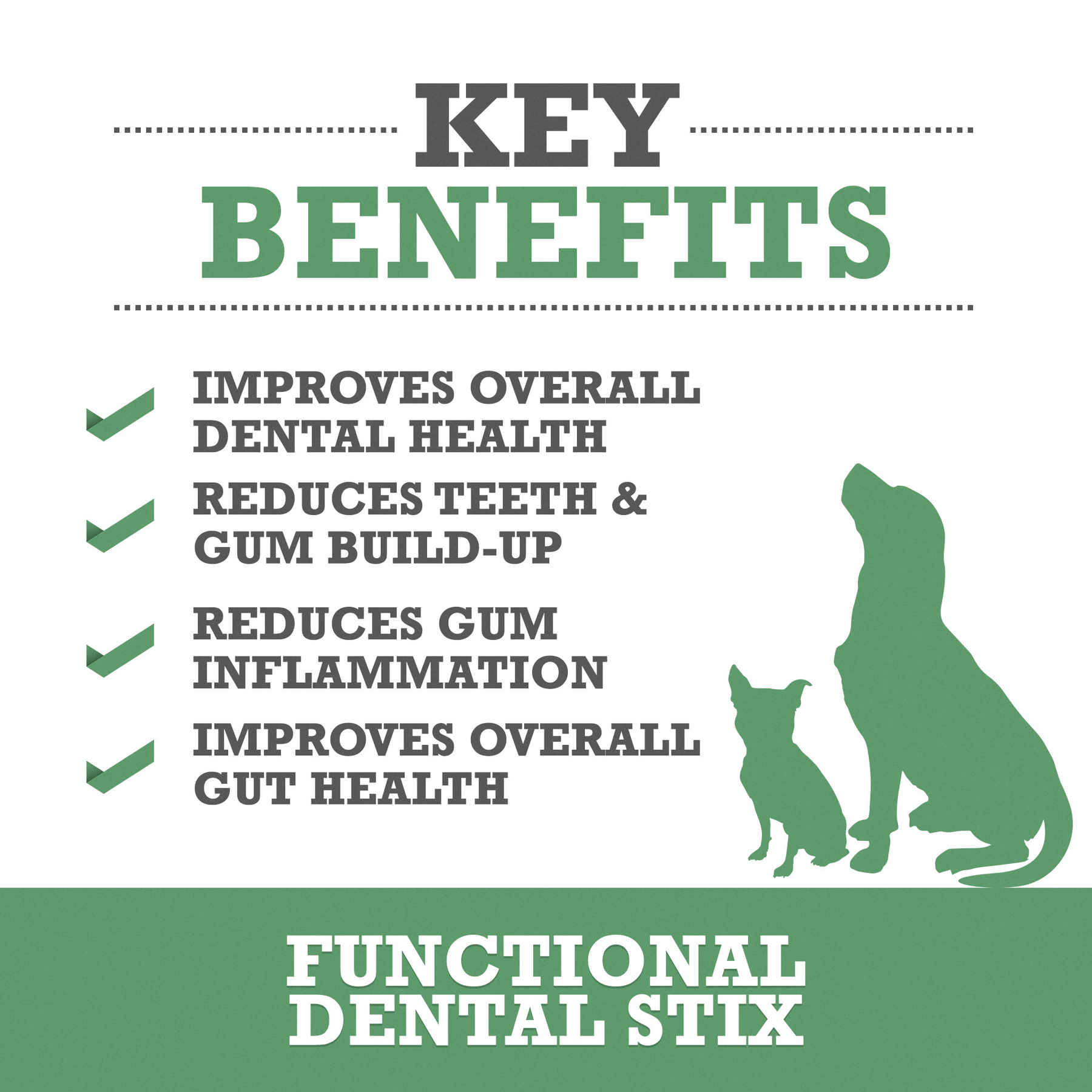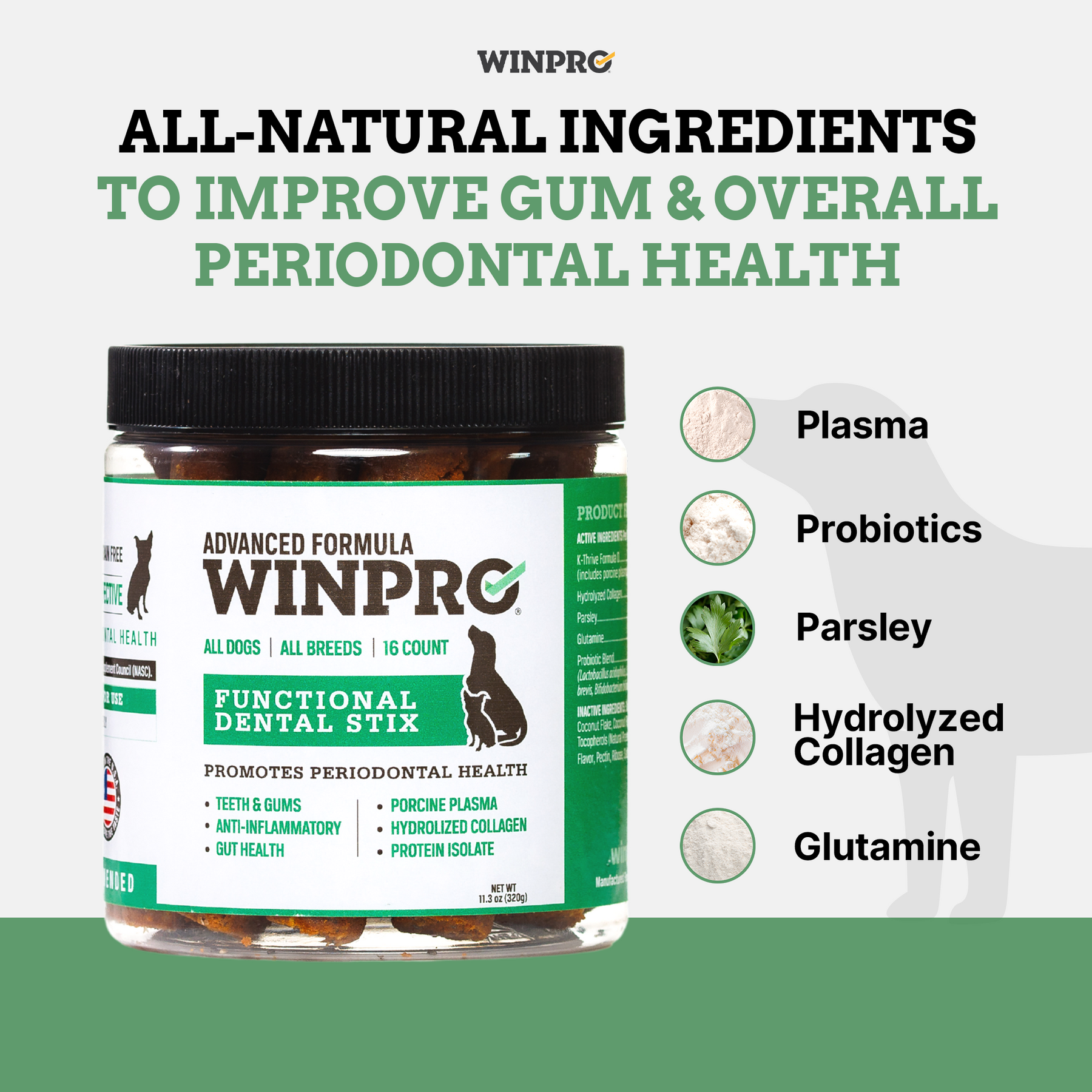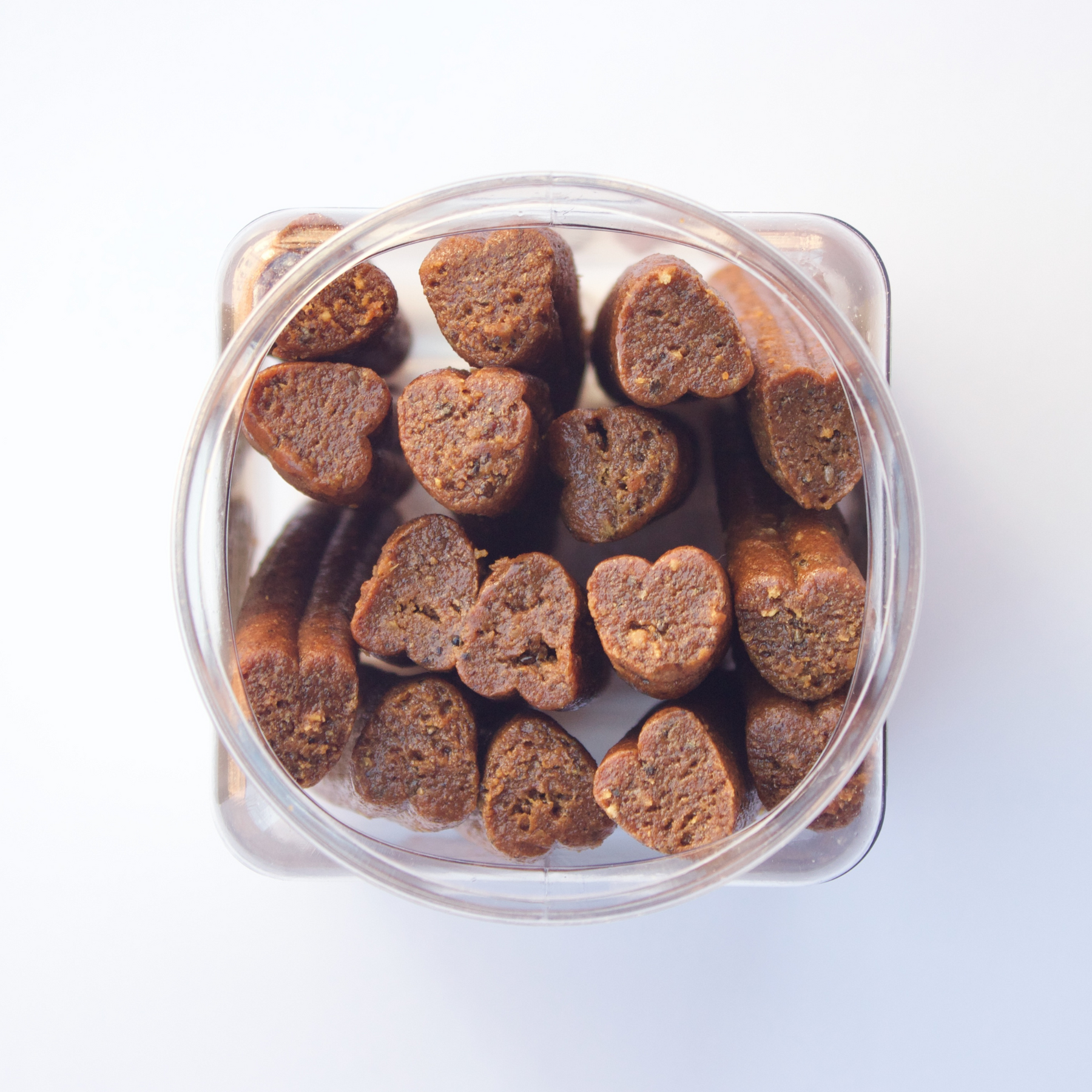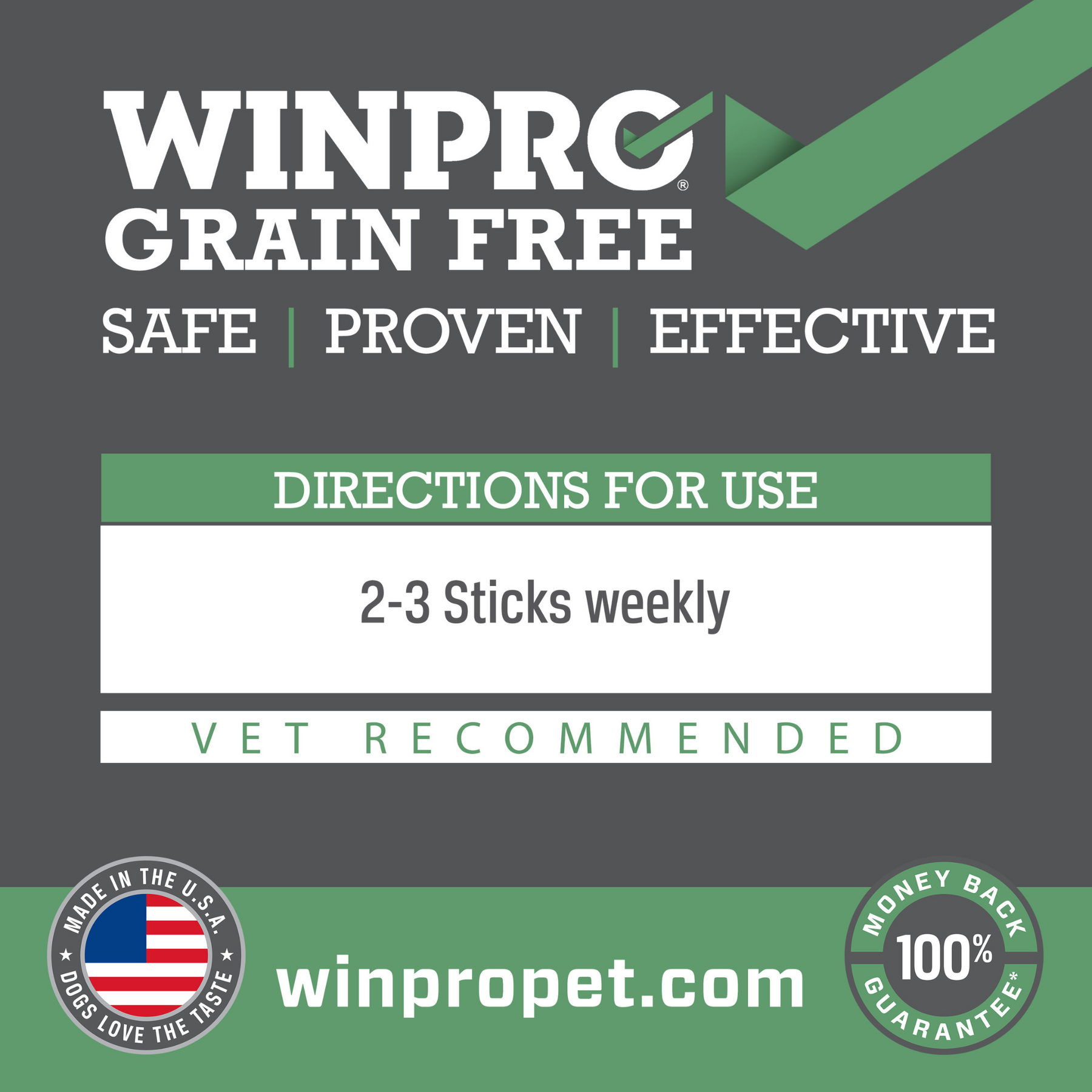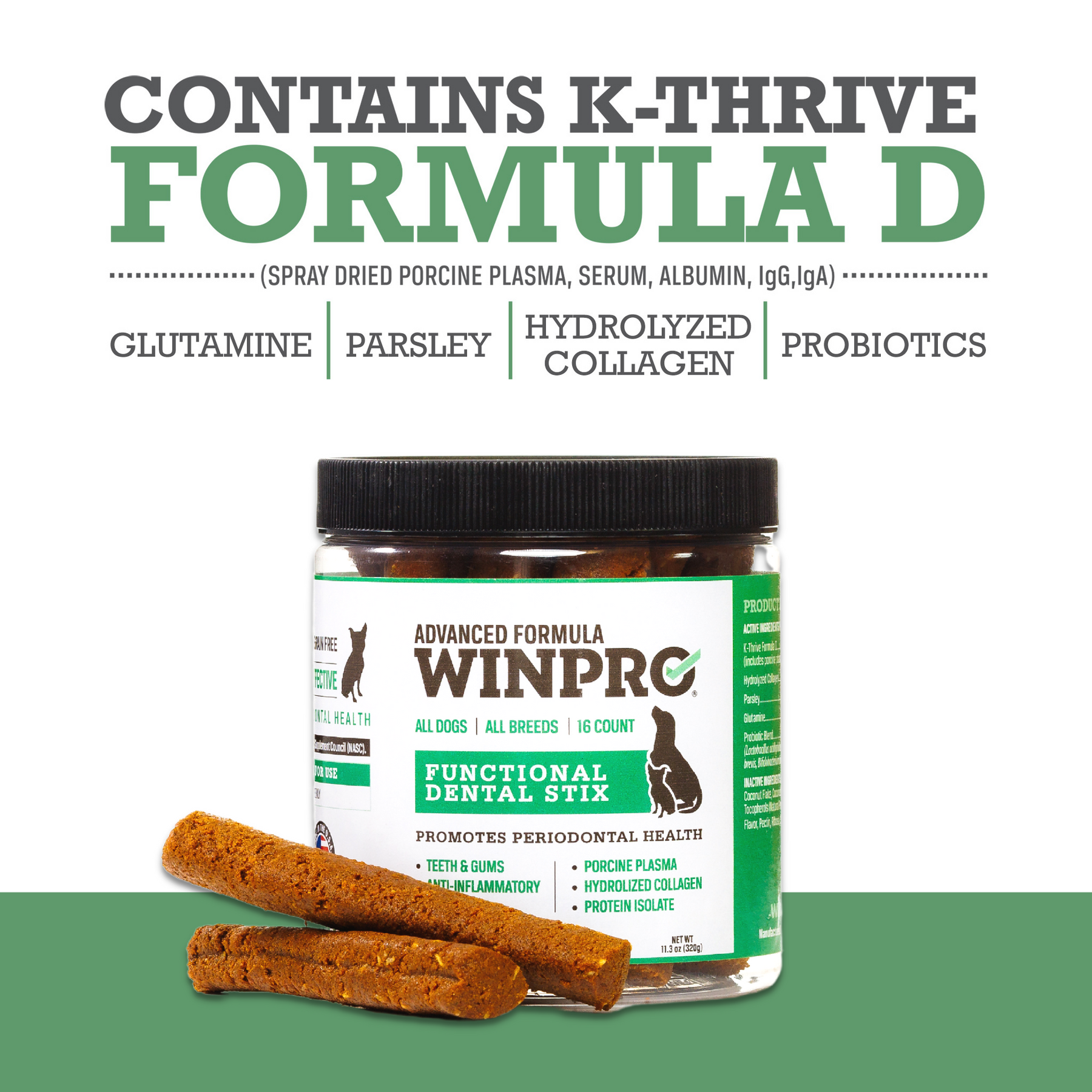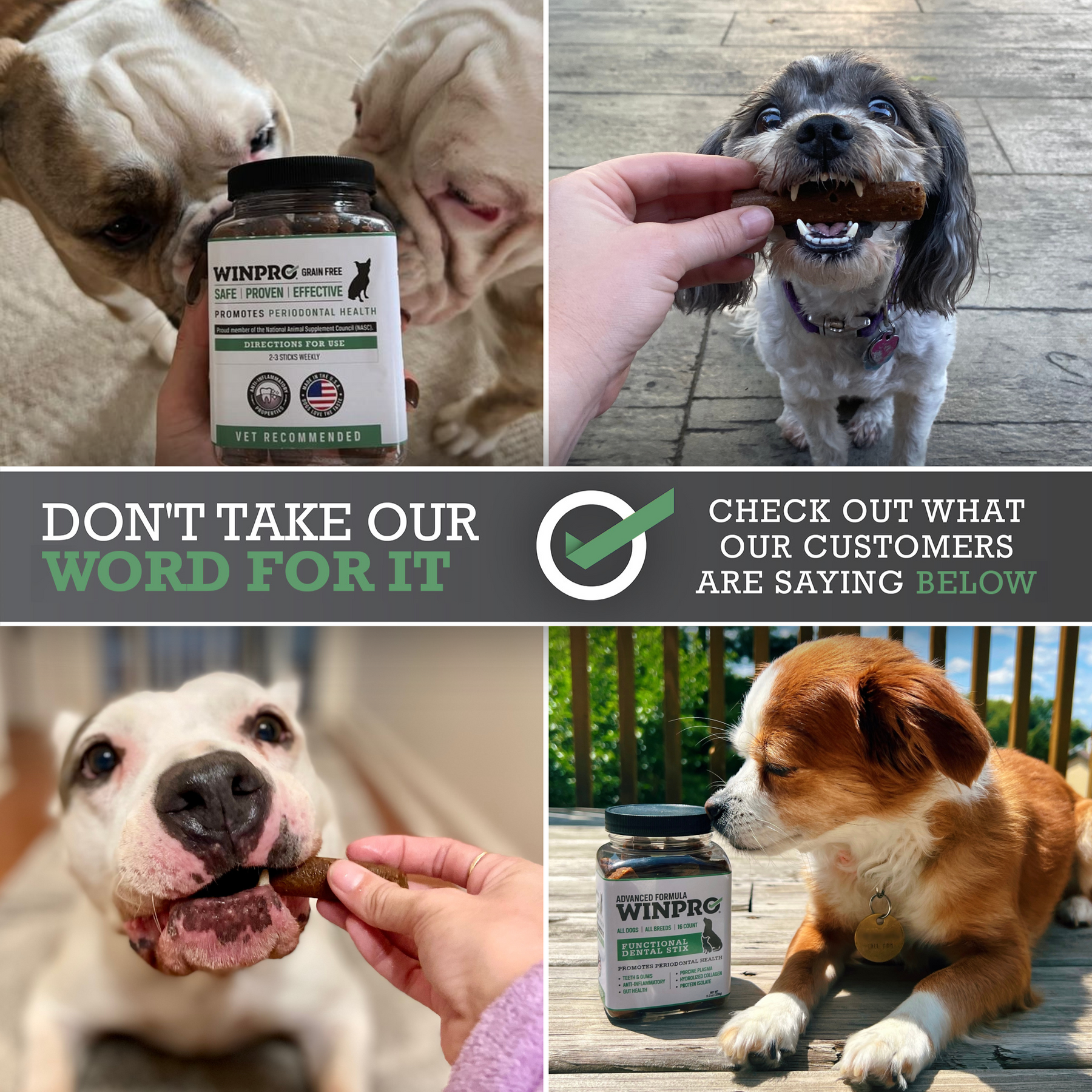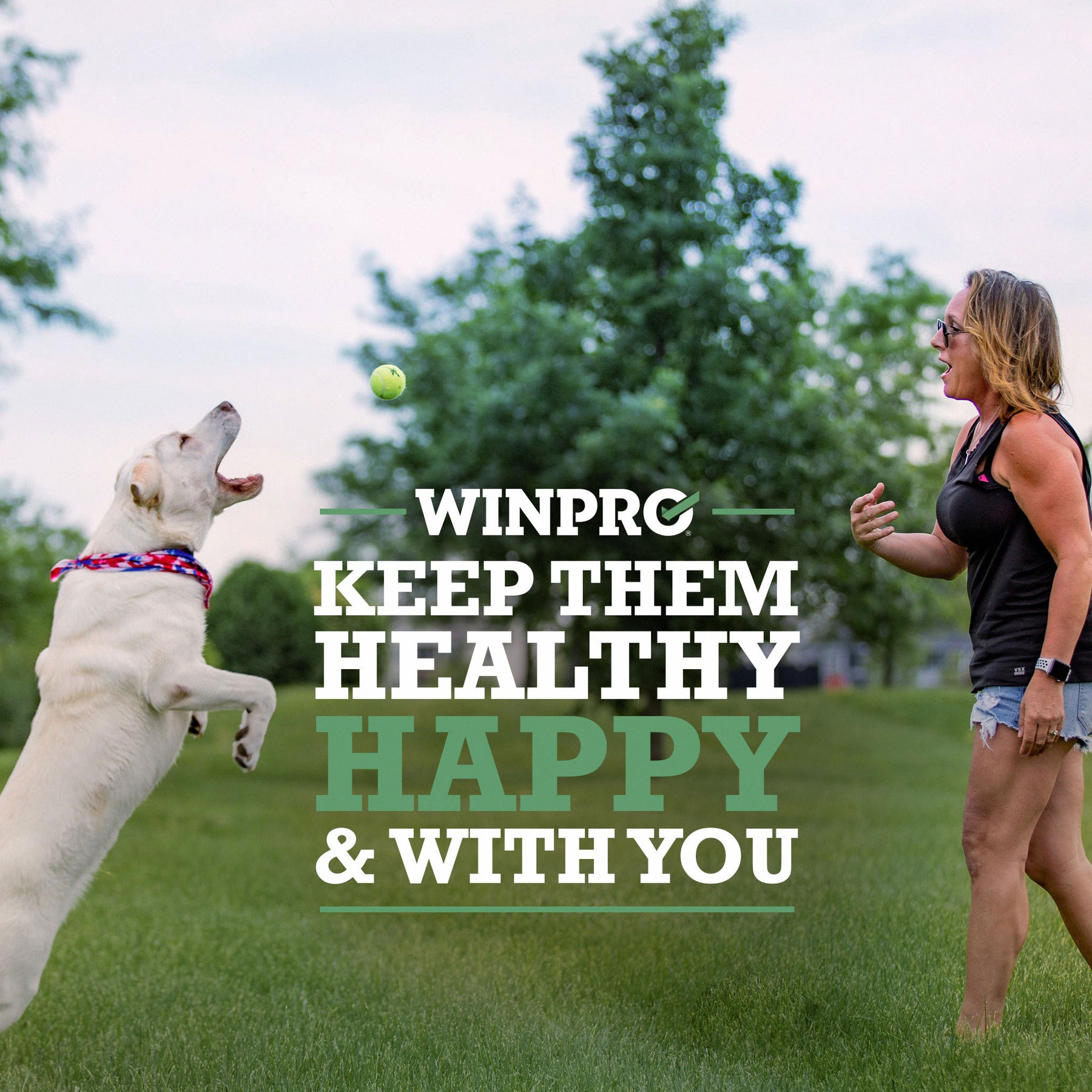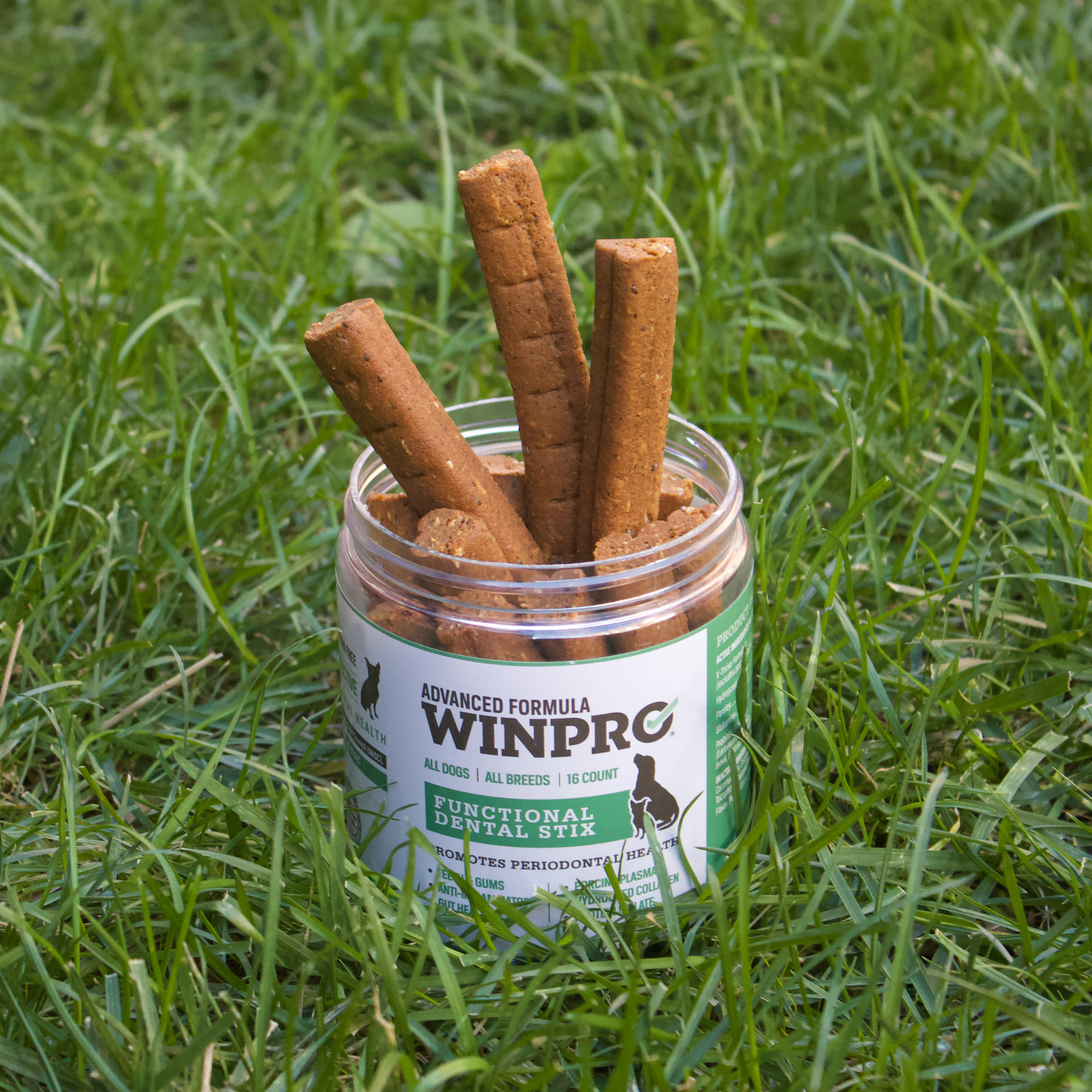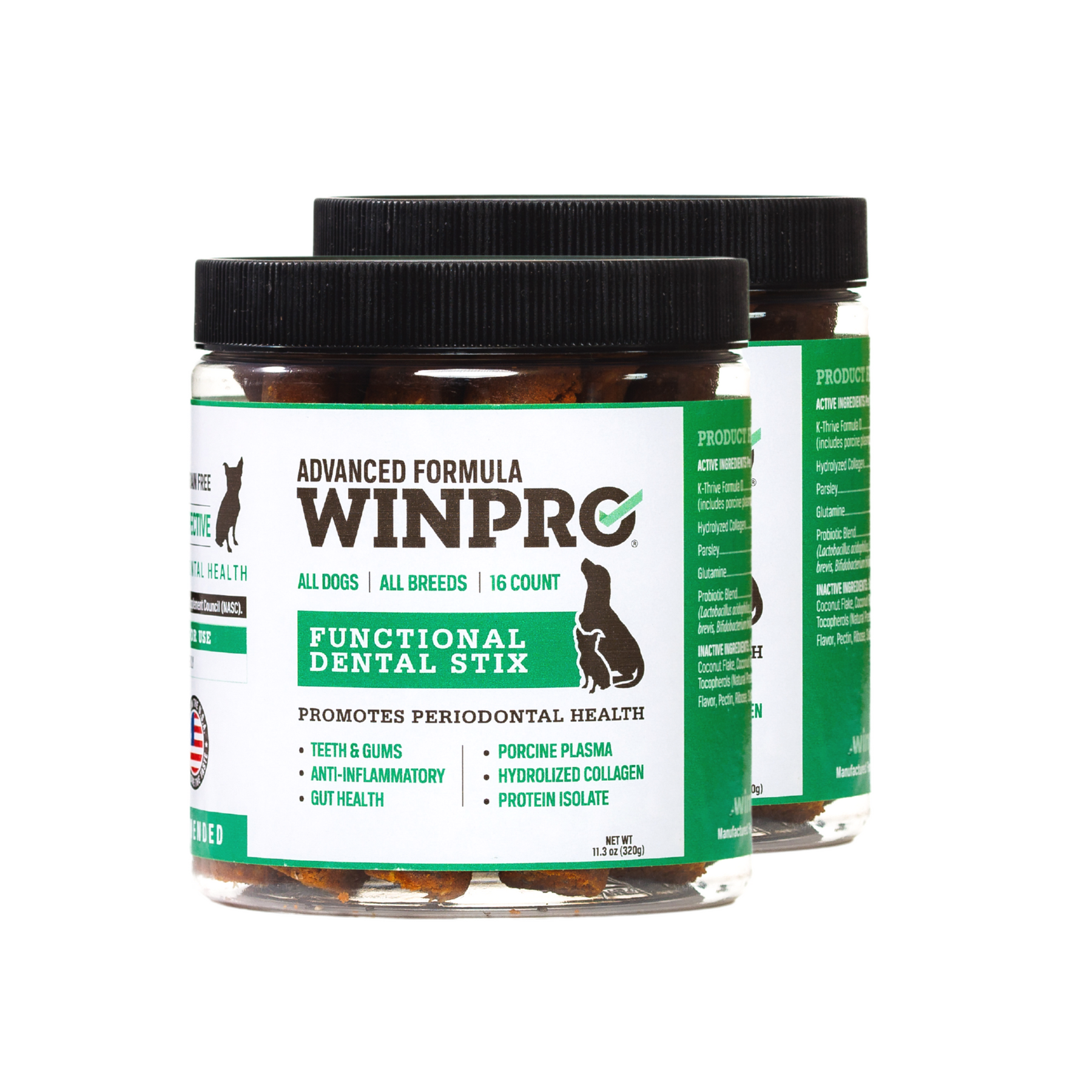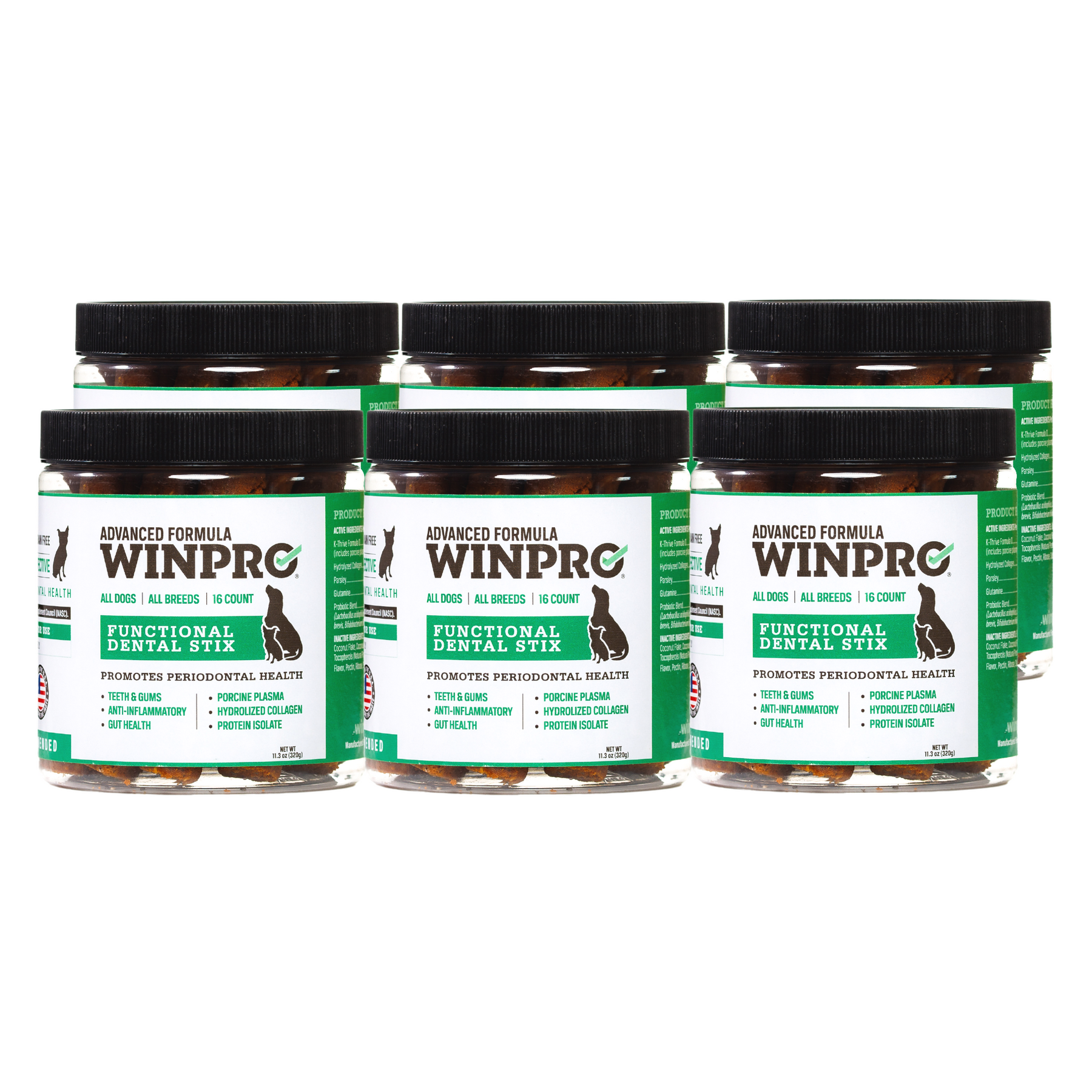 Functional Dental Stix
FOR IMPROVING GUM AND PERIODONTAL HEALTH
100% Money Back Guarantee • Made in the USA 🇺🇸
Support better periodontal health with our unique plasma-powered formula combined with other key ingredients to combat bacteria-induced inflammation in the mouth. Works at the gum line, on the surface, and in their gut.
Supports overall dental health
Reduces teeth & gum buildup
Reduces mouth and gum inflammation
Improves hygiene which benefits gut health
Plasma naturally fights inflammation
Hydrolyzed Collagen plays a critical role in supporting healthier gums and blood vessels
Parsley is a powerful disease-fighting plant that offers great nutritional value
Glutamine is a key amino acid that promotes healthy tissue growth in areas like the gums
Prebiotics + Probiotics promote oral health and a stronger gut microbiome
Inactive Ingredients: INGREDIENTS: Brewer's Dried Yeast, Calcium Propionate, Chia Seed, Coconut Flake, Coconut Flour, Coconut Oil, Flax Oil, Glycerin, Lecithin, Mixed Tocopherols (Natural Preservative), Natural Bacon Flavor, Natural Hickory Flavor, Pectin, Ribose, Salt, Water.
Please note: Because our plasma-powered formula works on the biological level, they are not considered a food, but a pet health product. Therefore, our products have no significant nutritional value, and are not a source of fat or calories, and are not included in our labeling.
Spray-dried plasma proteins derived from porcine (pigs)
Plasma from blood has been proven to reduce inflammation in humans and animals
Travels through circulatory system to deliver healing antibodies to inflamed areas of the body.
100% natural & safe; tested under strict USDA & FDA regulations
Use as needed. Recommended 2-3 Stix/Week
Can be used with other supplements, medications, and WINPRO® Products
The WINPRO Promise
We will only offer products backed by science and proven to work.
We will make our products in the USA and source all ingredients in the USA whenever possible.
We will ensure that our products are all natural, wholesome and that your dog will love the taste.
We will keep our labels clean and never use preservatives, artificial colors, fillers, or extenders.
We will stand behind our products no matter what, where you bought them, or when.
We will always work to make our products better.
We will always be here for you to answer your questions and to help your dog thrive.