The Only Dog Supplements Powered By Real Blood Plasma
Tired of lookalike nutritional supplements that make big claims but fail to improve your dog's health, happiness, and quality of life? Maybe it's time to try something different. Maybe it's time to try WINPRO.
The Miraculous Power of Blood Plasma
Few dog owners are aware of the health-boosting powers of blood plasma, but this miracle ingredient has been used by farmers to improve the vitality and lifespan of work animals for over 40 years. When used regularly, the blood plasma used in WINPRO Pet can exert a profound and lasting effect on your dog's health and happiness.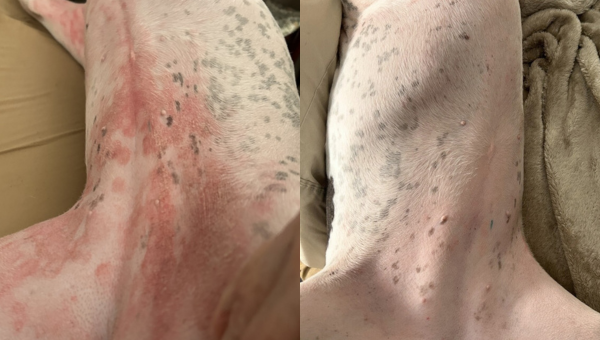 WINPRO Stops Inflammation at the Source
Inflammation, AKA "the silent killer," has few visible symptoms…and yet it's a root cause of many of your dog's problems, like allergies, joint problems, and gum disease. The blood plasma in WINPRO is proven to stop chronic inflammation in its tracks, paving the way for your dog to feel better than they have in years.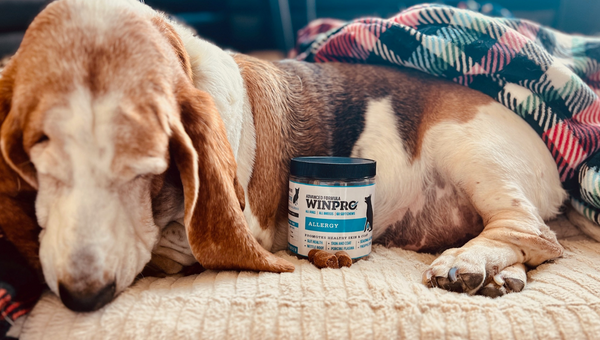 Proven Effective in Over 300 University Studies
Blood plasma has been used to improve vitality, immunity, and all around well-being for 40+ years and proven effective in 300+ published studies—making it one of the most proven and reliable ingredients for dogs on the market.
3 Things That Separate WINPRO from the Rest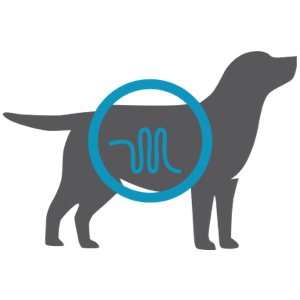 Targets Inflammation at the Source
Unlike nutritional supplements, blood proteins travel through the circulatory system, delivering powerful antibodies to inflamed areas quickly and effectively.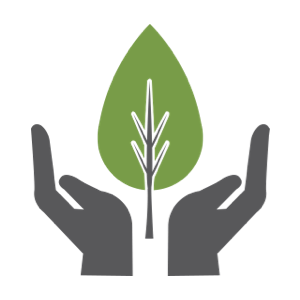 Infused with Safe, Natural Ingredients
In addition to blood plasma, our top-rated formulas are packed with more proven ingredients like taurine, theanine, albumin, nettle root, glutamine, and much more.
Backed by 300+ University Studies
Blood proteins found in plasma have been used on work animals for 40+ years and have been proven effective in hundreds of published studies.
Life-Changing Results for Thousands of Dogs
See why 76,000+ customers love WINPRO
This Stuff is Working!
I was skeptical as I when it comes to trying anything for my fur kids. This stuff is working! My 5 year old giant schnauzer has always licked at his paws, he is not doing that any more. Our other giant suffers from ragweed and this helps tremendously. Wish I had found this years ago.
You Gave Me My Boy Back.
Started Hip & Joint about a week ago, not expecting too much. My boy is older and suddenly started having problems with his back legs. I am so happy, I could cry. He has improved 90%. I can't thank you enough. You gave me my little boy back. He's much happier too!
Total Game Changer!
This bite sized chew has completely changed G's gut health - and restored my sanity. After thousands of dollars at the vet we still had no solution to her gut issues. As a last resort, we bought these supplements and she's completely back to normal. It took a few days to see a turn around, but it happened 🙏
How Should You Use WINPRO Products?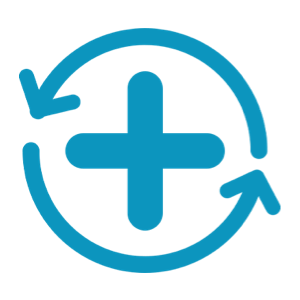 To Reverse Your Dog's Current Health Problems
If your dog is suffering from allergies, joint problems, gut issues, or more, use WINPRO to provide rapid relief in days (not months).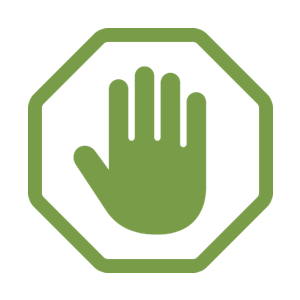 To Prevent Future Health Problems Before They Start
Keep using WINPRO to keep your dog's health issues at bay, and to help stop future problems before they ever start in the first place.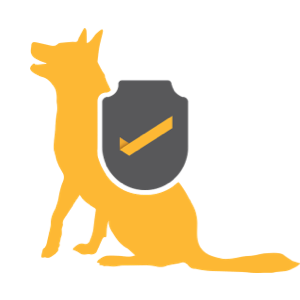 To Improve Your Dog's Overall Health & Well-Being
The natural and nourishing formulas in all WINPRO Pet products will generally make your dog a healthier, happier pet for as long as they take it.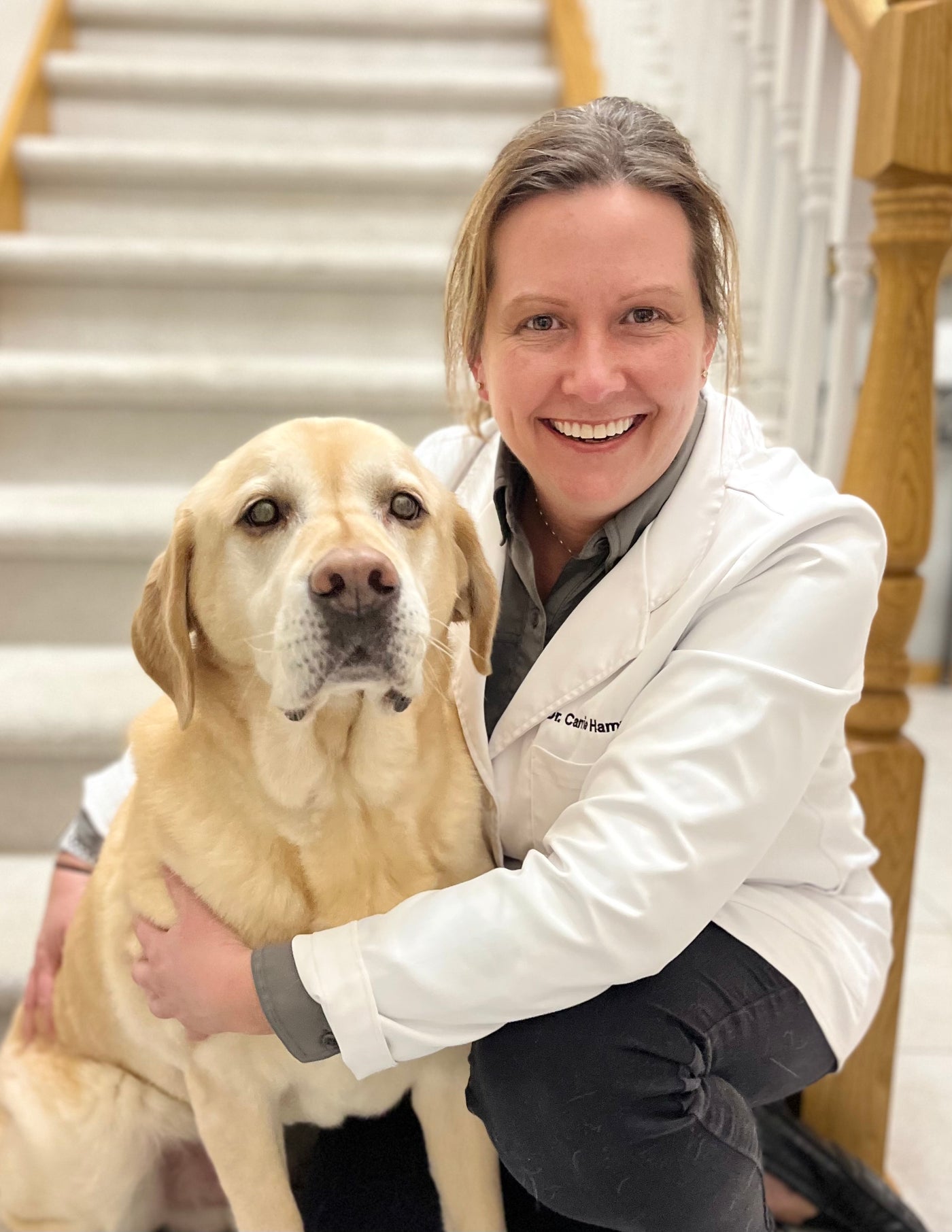 Trusted By Real Vets Like Dr. Carrie
"Would I give WINPRO to my dogs? Absolutely! And in fact, I do, because I believe in the product. I have an older lab that has a little bit of arthritis and he struggles to go for walks, he struggles to get up on the bed sometimes, and I can definitely tell the difference when he's on the WINPRO Hip & Joint product and when he's not. When he's on the product, he walks right up beside you, he goes up and down the stairs, he jumps up on the bed, and when he's not on the product, he doesn't like to go for walks and they become much shorter. So would I feed WINPRO to my dogs? Absolutely I would."
Dr. Carrie Hammer (DVM,PhD)
Veterinary Consultant
The Results You Want Or Your Money Back
Each and every purchase is protected by our iron-clad 100% money-back satisfaction guarantee. We don't shy away from proclaiming this guarantee loudly and proudly, because the incredibly effective nature of our products means we process very few returns.