Is Your Dog Secretly in Pain? The Insidious Condition Affecting Up to 80% of Older Dogs That Nobody Talks About
Dog owners are good people. Sure, there a few bad apples out there…but here at WINPRO Pet, we believe that if you own a dog, you're probably a responsible and empathetic person who is committed to giving your pet the happiest, healthiest life you can.
With that said, there's a health issue that many pet owners overlook that you need to know about—an issue that could be a significant source of pain and misery for your dog.
We're talking about hip and joint pain.
Many dog owners have heard this topic mentioned at one point or other, but far too many owners assume that this isn't a problem with their dog.
Unfortunately, hip and joint issues are a problem that most dogs will have to deal with at some point in their lives. And to make matters worse, joint pain can be difficult to spot unless you know what to look for.
4 in 5 Dogs Will Suffer from Hip & Joint Issues
You may be wondering if joint and hip problems are really that prevalent in dogs. Sadly, the answer is yes. This is an incredibly common problem that most dogs will face at some point in their lives.
According to the scientific journal, Veterinary Clinics of North America: Small Animal Practice, the prevalence of joint problems ranges from 20% (for dogs older than one year), up to a whopping 80% in dogs older than eight years old.
In other words, once they reach eight years old, 4 out of 5 dogs will suffer from hip & joint issues!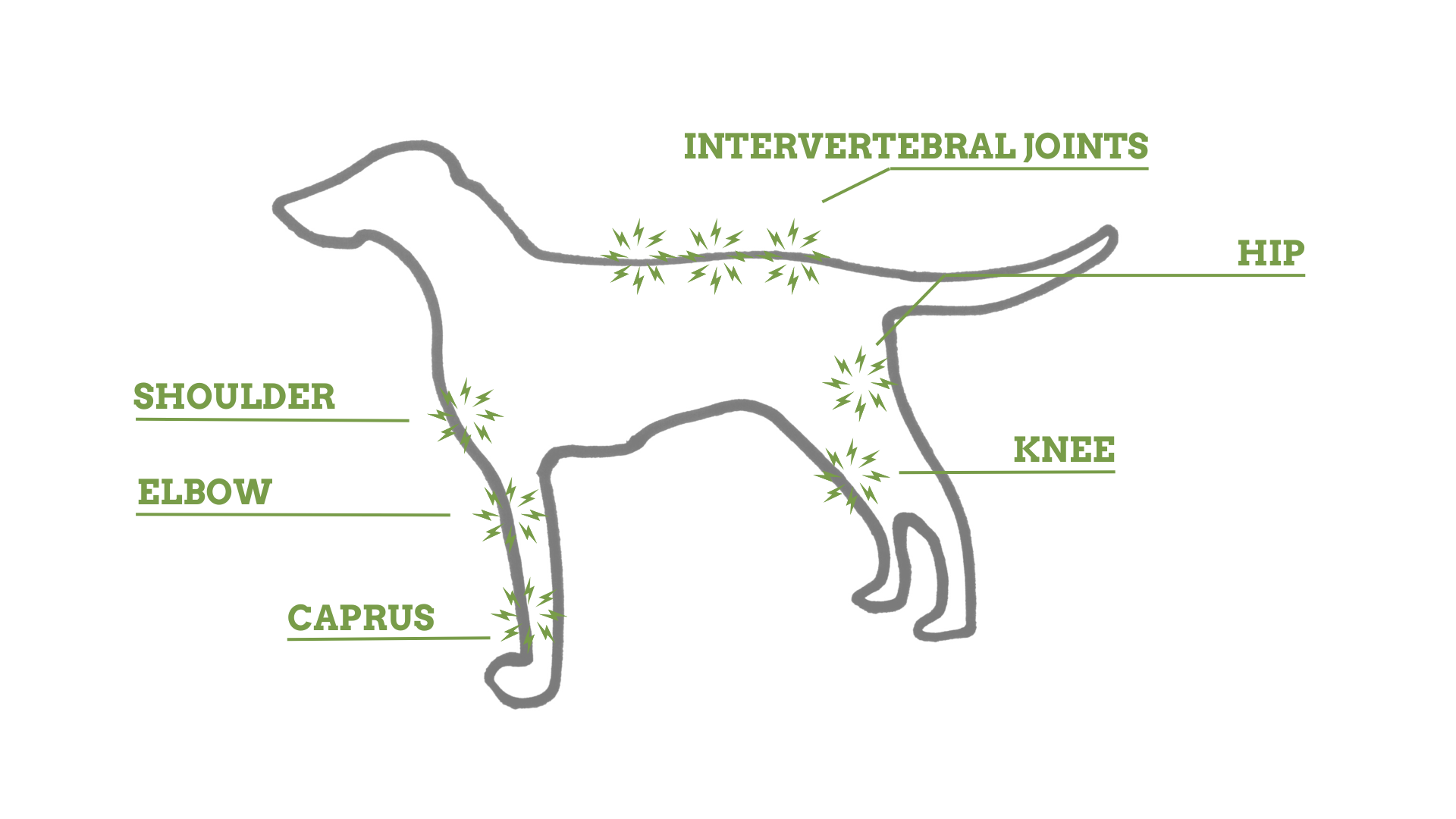 These Breeds Are Especially Susceptible to Joint Problems
Many people associate joint conditions like hip dysplasia with larger dog breeds. But the truth is, any dog breed can experience joint pain—yes, even medium and smaller dogs.
But it's also true that some breeds are especially susceptible to these kinds of problems. The American Kennel Club lists these breeds as being especially vulnerable:
Large dogs: Great Danes, Chesapeake Bay Retrievers, St. Bernards

Medium dogs: Rottweilers, English Bulldogs, English Mastiff, American Staffordshire Terriers, Retrievers

Small dogs: Basset Hounds, Pugs, French Bulldogs
So, it pays to be especially vigilant if you own one of these breeds. But keep in mind that joint issues can affect any dog (especially when they are inherited).
What Makes Hip & Joint Problems So Painful for Dogs?
Joint problems in dogs are similar to joint problems in humans. If you've ever suffered from arthritis—or if you know someone who has—then you know it can be a painful, frustrating condition that has a significant impact on your quality of life.
Think about it: if your dog has hip pain, that impacts every movement they make—from walking and running to jumping, pivoting, and even sitting. That kind of long-lasting pain can also do damage to the psyche of a naturally active animal like dogs.
The exact symptoms your dog experiences will depend on the type and severity of their joint issues. With that said, many dogs will suffer from some combination of these:
Pain Lethargy

Stiffness Loss of appetite

Irritability

Discomfort

Depression
You may notice your dog limping or slipping from time to time as they move. Another sign to look for is your dog licking, chewing, or biting at the affected area. It may be a pronounced limp, or a slight hitch in their step that's hard to notice.
Now that you know what to look for, the next question on your mind is liable to be: what should you do if you think your dog has joint pain? And what can you do to help prevent it from happening in the first place?
The Problem with Traditional Pain Relief Products for Dogs
Far too many people rely on oral medications like aspirin or ibuprofen to relieve their dog's pain. These can help, but they come with problems like the potential for side effects.
In addition, pain medications are a band-aid, not a long-term solution. They help stop the pain temporarily, but they won't make it go away for good. And unless you intend to give your dog a pill every 4-6 hours for the rest of their lives (which has health repercussions of its own), you're going to need a more effective treatment that addresses your dog's joint pain at the source.
Luckily, there's a better solution.
Treat Your Dog's Joint Pain at the Source with WINPRO Hip & Joint
WinPro Hip & Joint is a different kind of joint product. You won't find another like it anywhere else on the market.
While many joint formulas contain traditional ingredients like collagen and glucosamine, WINPRO is the ONLY hip & joint formula that contains FDA-approved blood plasma to fight inflammation at the source.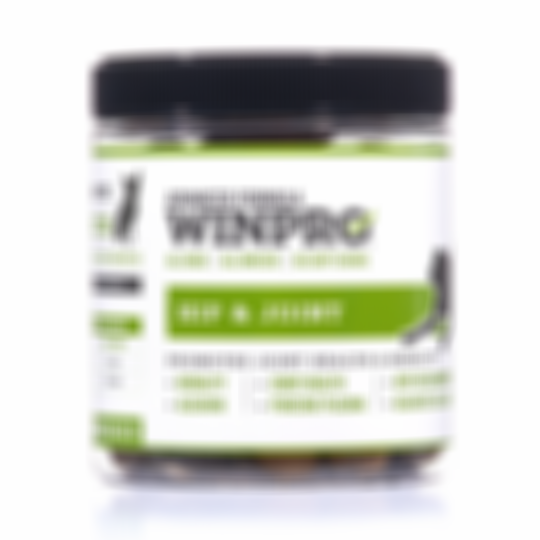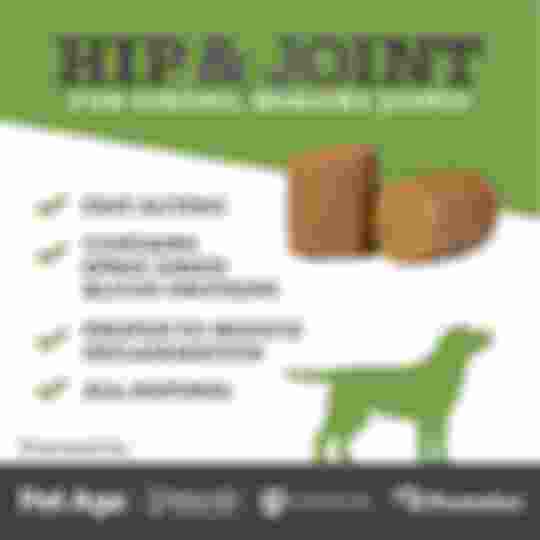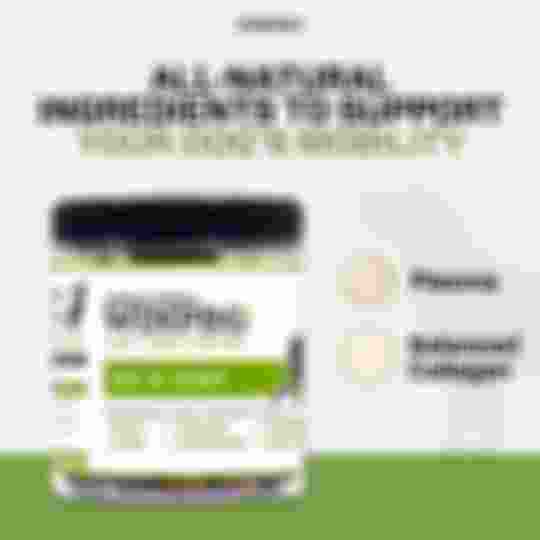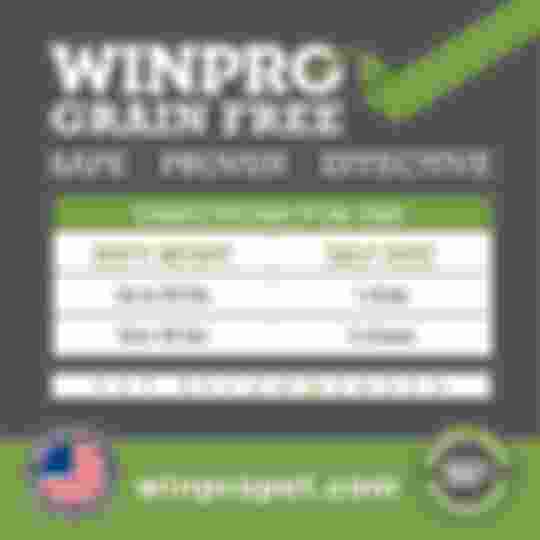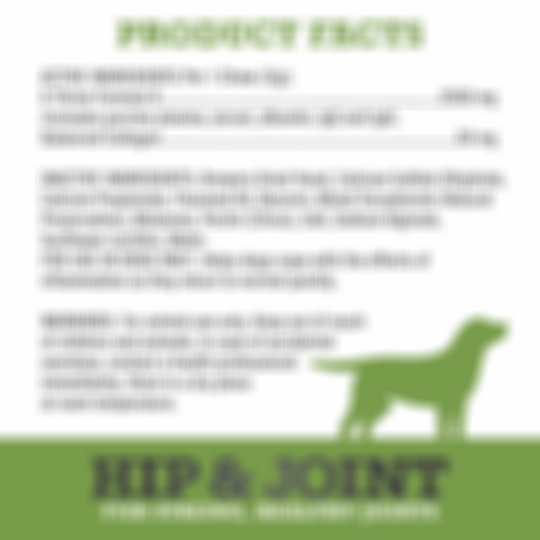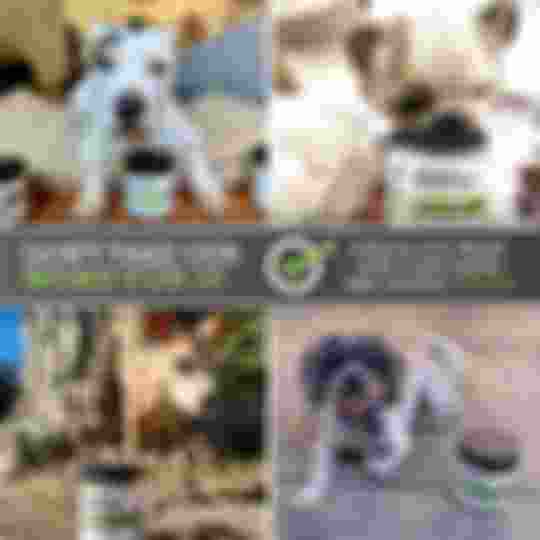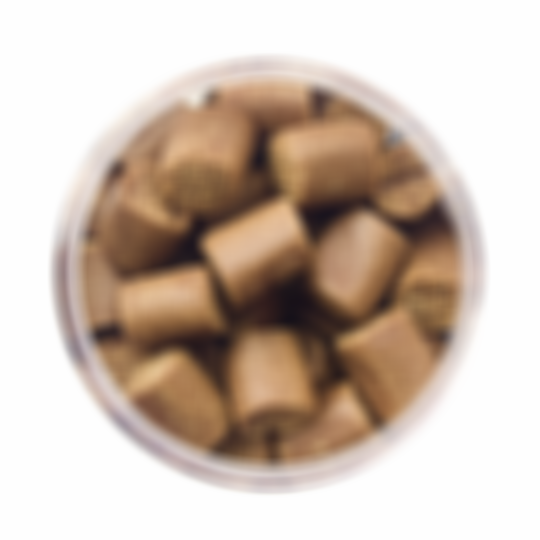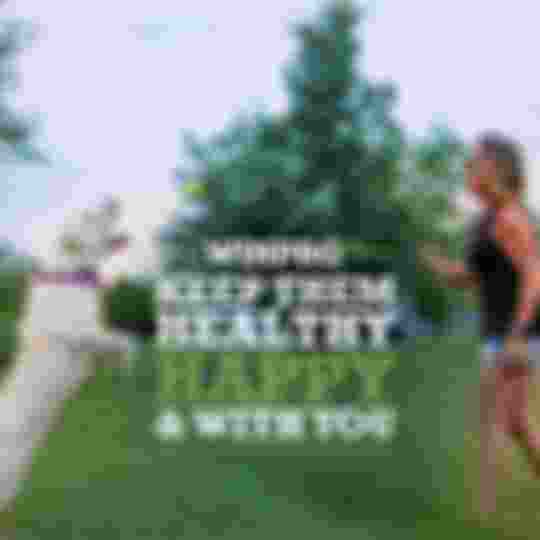 Inflammation-Fighting
Hip & Joint Chews
100% Money Back Guarantee • Made in the USA 🇺🇸
Chronic inflammation is one of the worst things for your dog's joints. Over time it can damage cartilage, bones, tendons, and ligaments. It can irritate nerves. It can cause pain, swelling, and stiffness.
In short, inflammation is one of the greatest causes of joint problems in dogs.
WINPRO Hip & Joint uses the same type of spray-dried blood plasma that farmers have used to prolong the health and vitality of their work animals for over 40 years now. It's a process that's been proven effective at fighting inflammation and joint problems by over 300 university studies
In addition, we also include collagen to help restore connective tissues for greater joint strength and mobility.
But for us, the real proof isn't in the ingredients—it's in the real-life improvements we're making for dogs all around the world every day.
If your dog is suffering needlessly from joint problems—or if you just want to prevent those problems before they start—you owe it to your dog to try WinPro Hip & Joint.
Dogs who use WinPro Hip & Joint commonly experience thee benefits:

Fast relief from stiffness and soreness

Minimized pain and increased mobility

Improvements around limping, stiffness, and joint discomfort Stronger, more flexible joints
Just click below to try WinPro Hip & Joint today!
Frequently Asked Questions