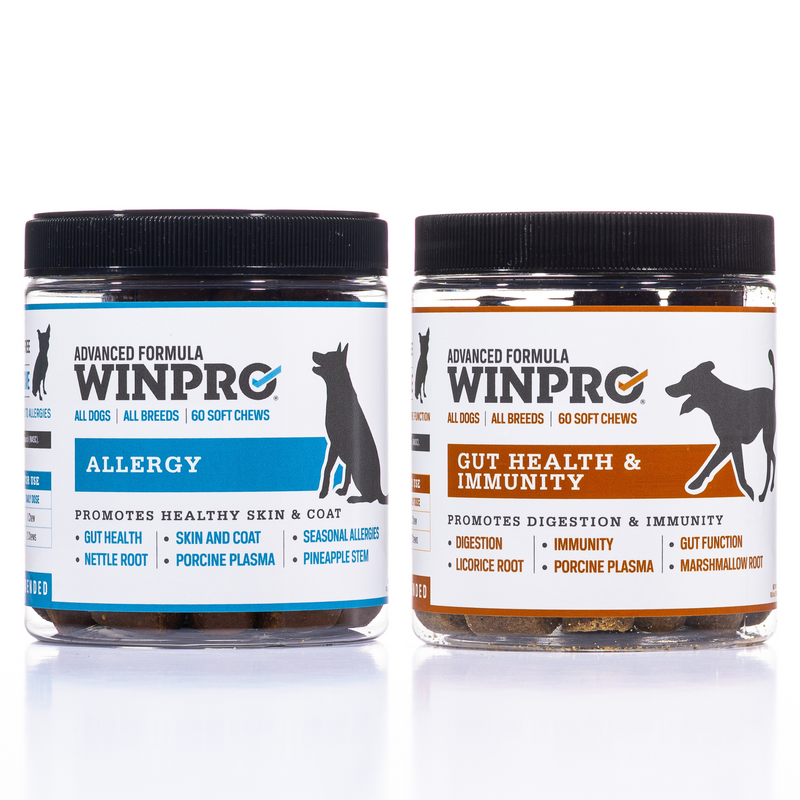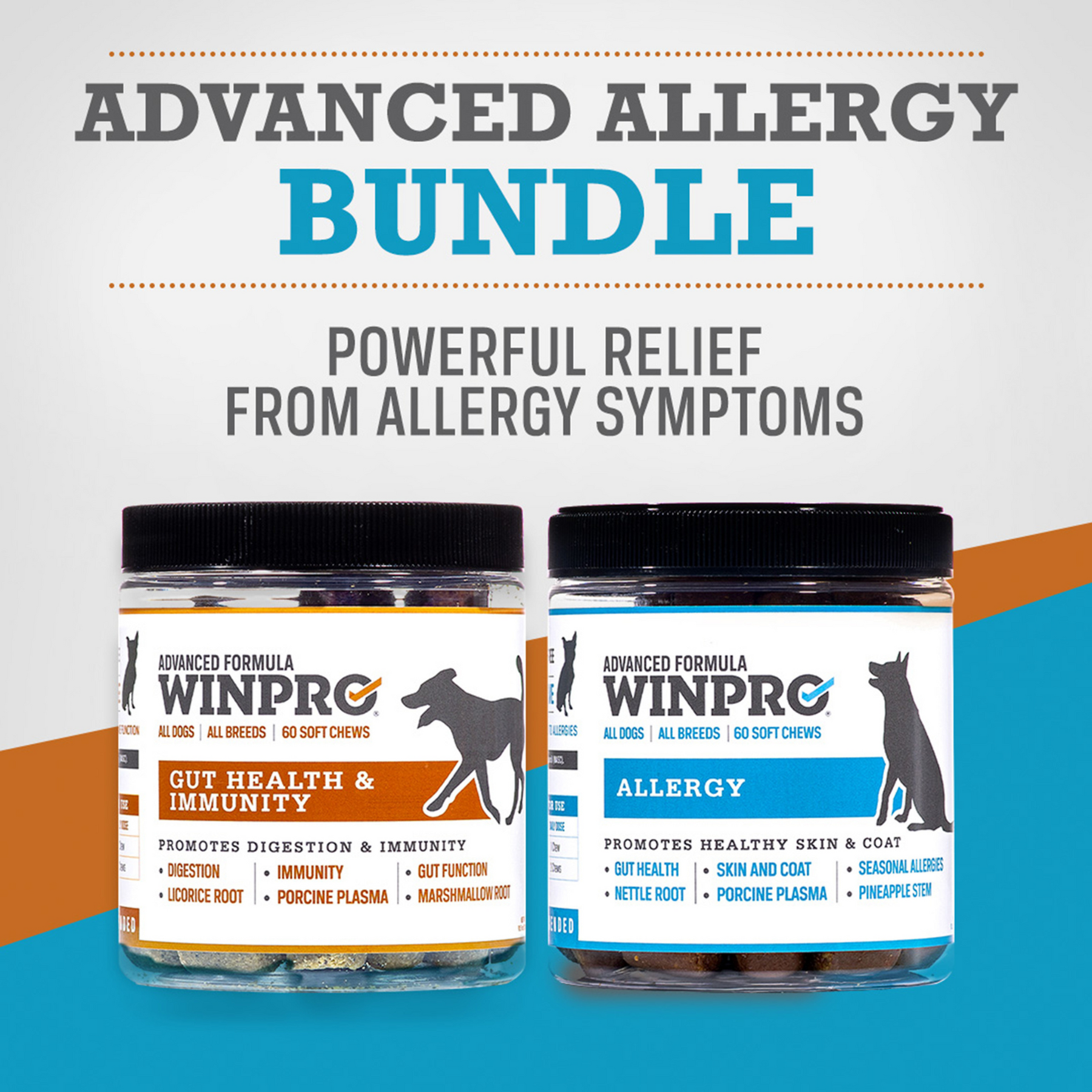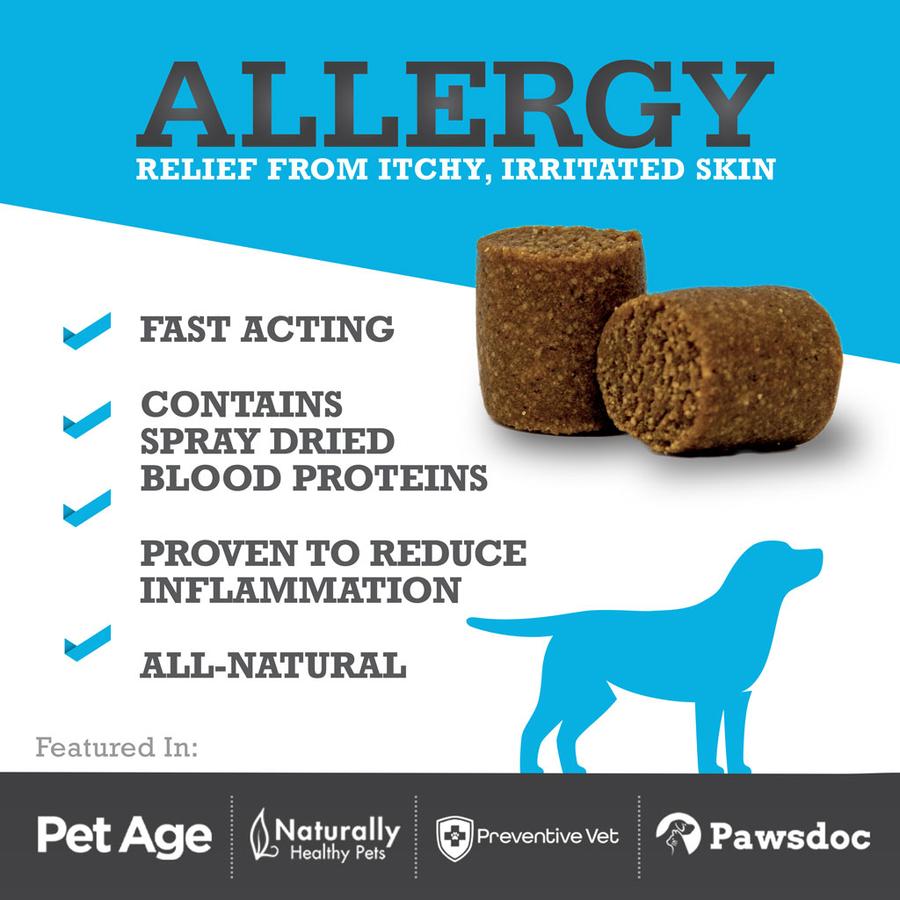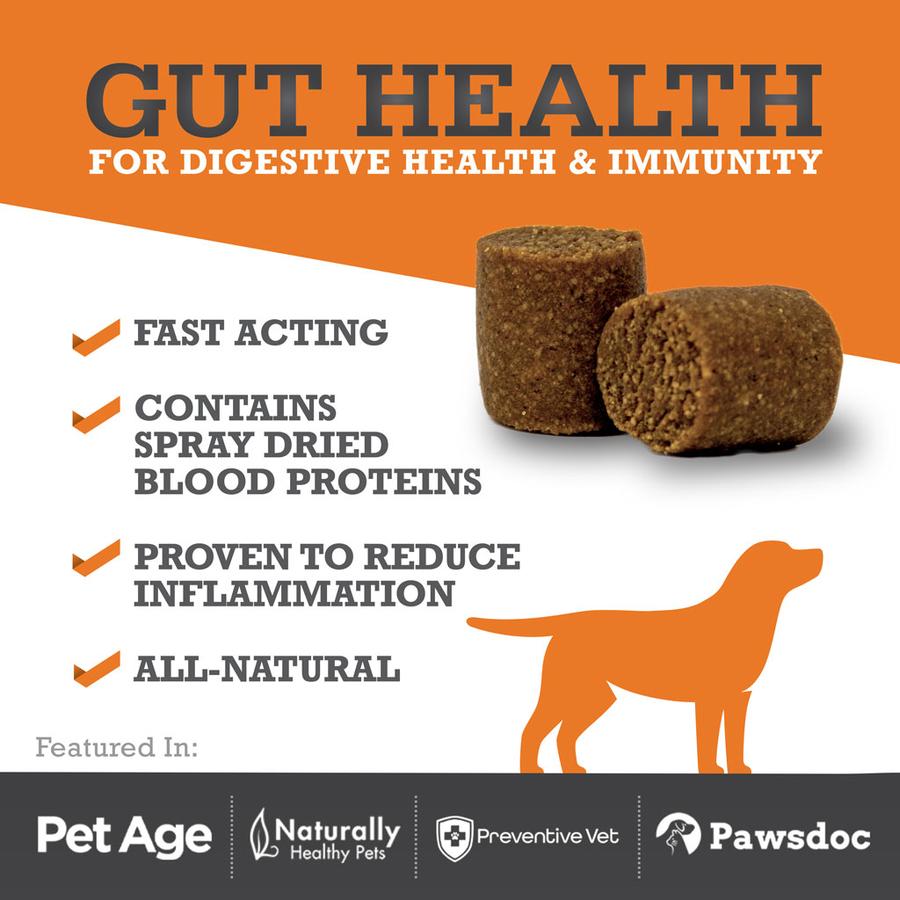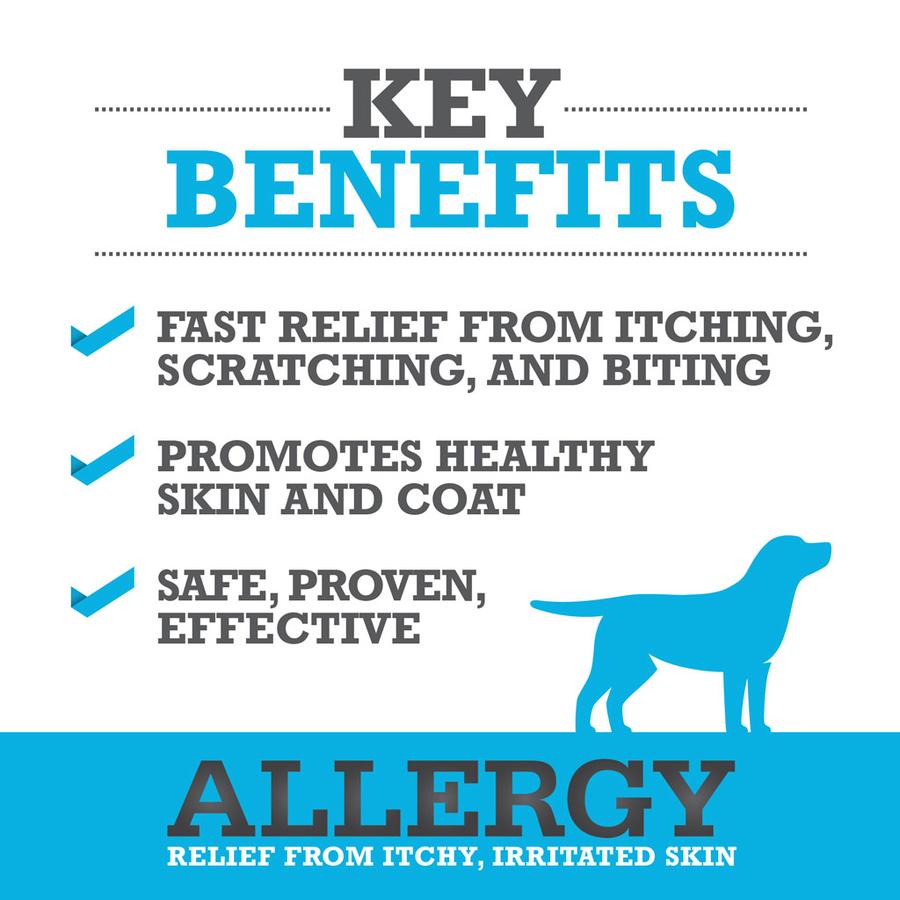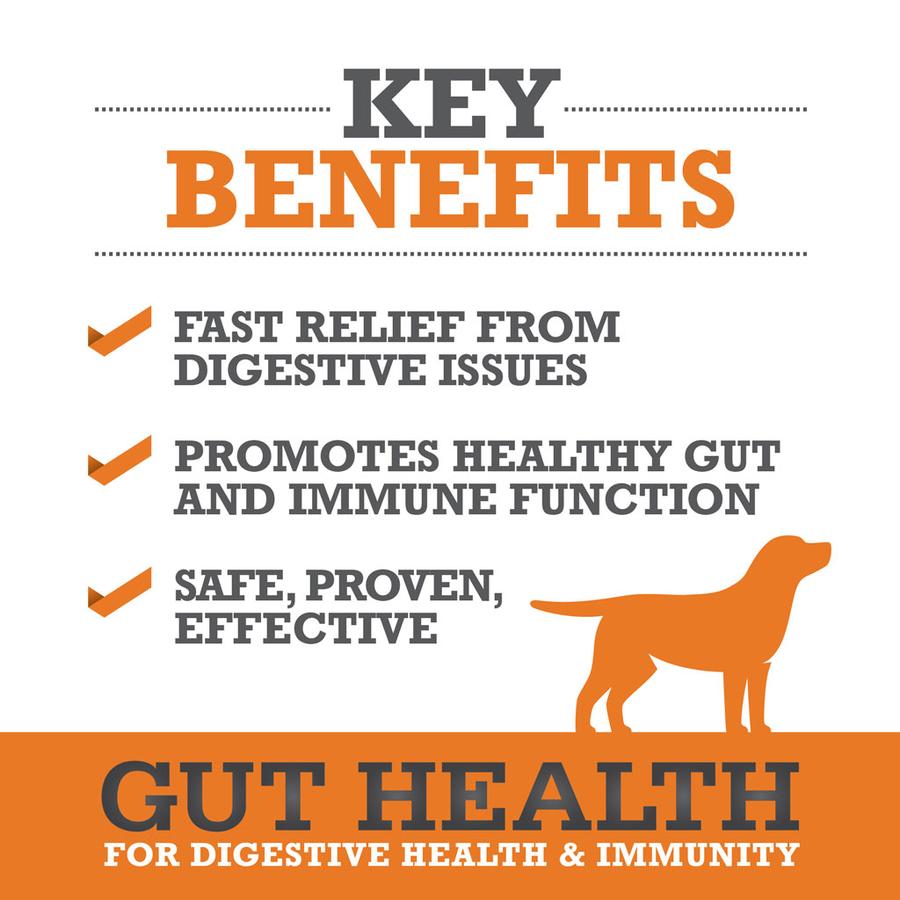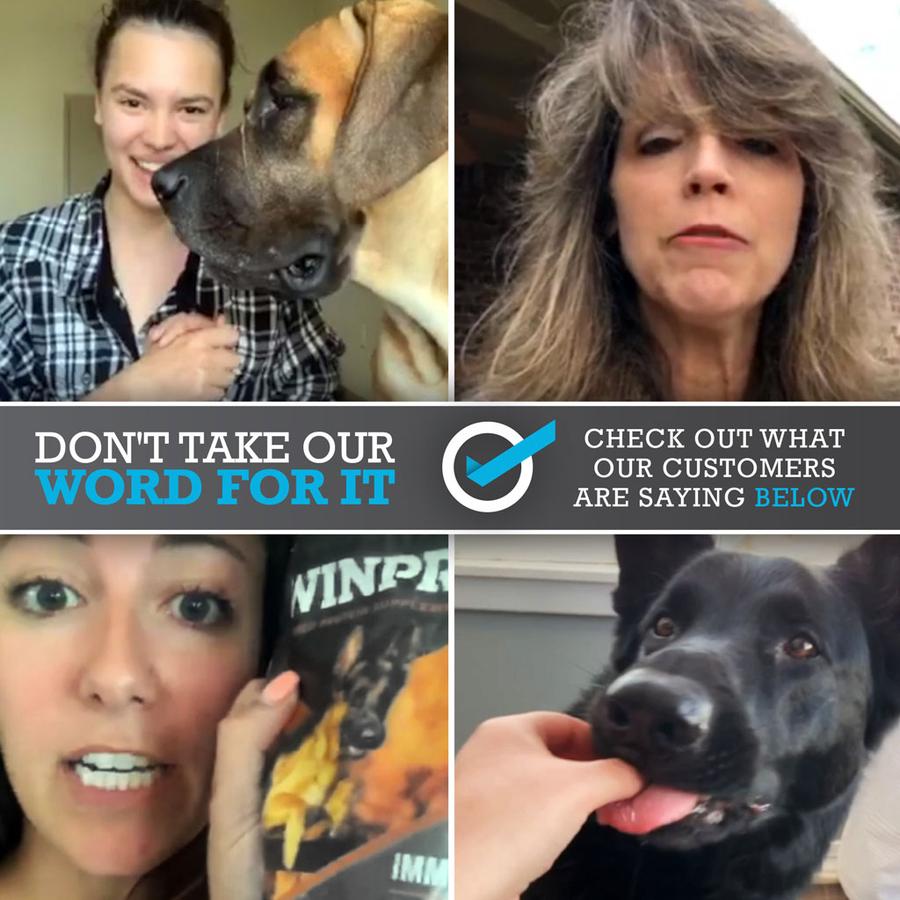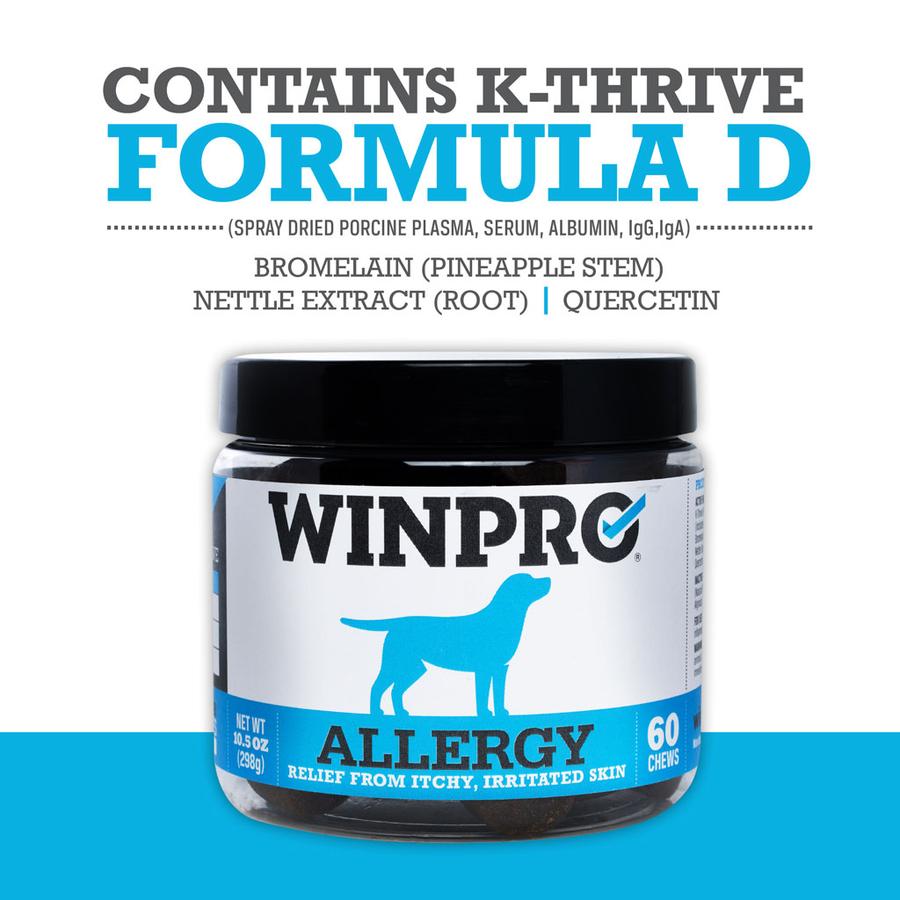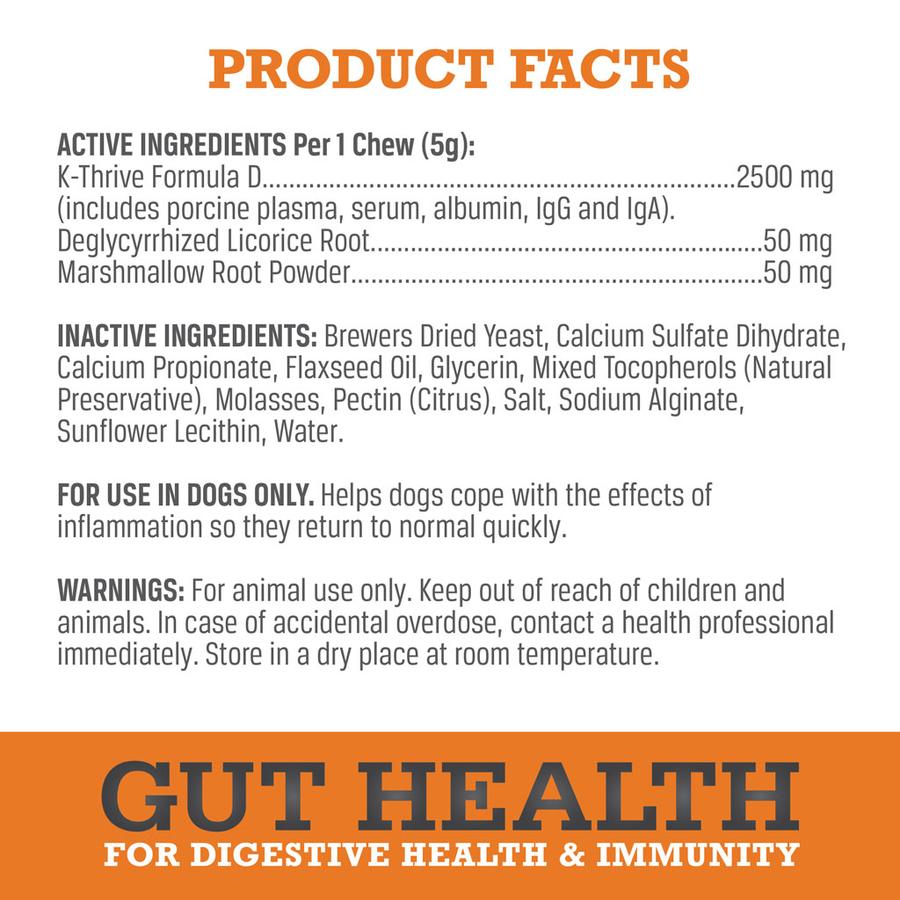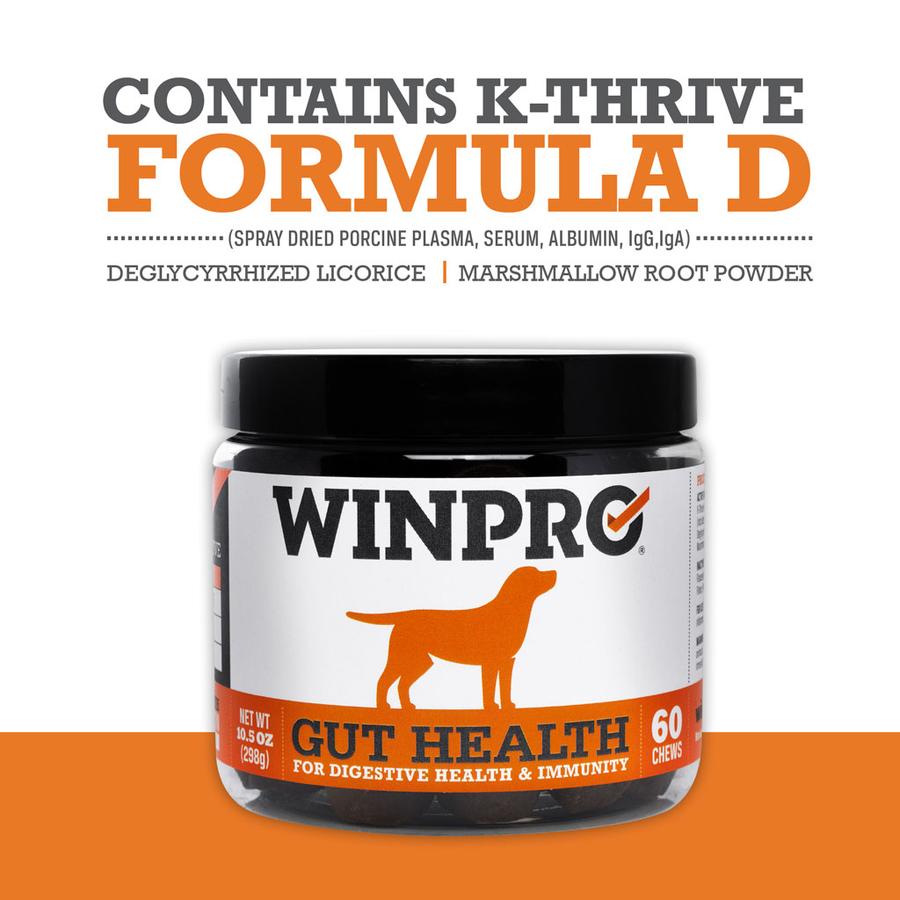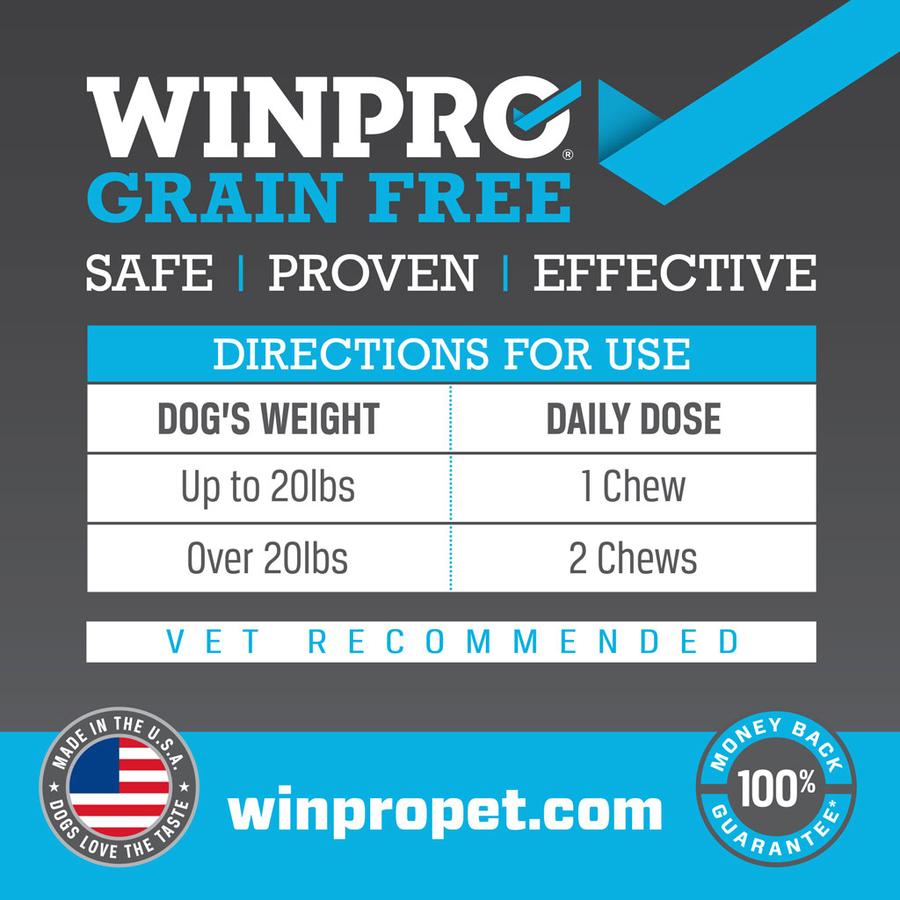 Advanced Allergy Bundle
STRONGEST RELIEF FROM ITCHY, IRRITATED SKIN
100% Money Back Guarantee • Made in the USA 🇺🇸
Fight allergy symptoms naturally with our unique plasma-powered formula that delivers powerful antibodies to inflamed areas. Our strongest bundle - combining WINPRO® Allergy and WINPRO® Gut Health - provides the most comprehensive way to fight allergy symptoms. While allergies often appear in the form of skin & coat symptoms, sometimes gut health issues can also present as allergies and even make them more intense. That's why this duo is so effective at quickly reducing inflammation, minimizing itching & irritation, and promoting healing from within.
Helps soothe itchy, irritated skin
Promotes healthy skin & coat
Clears up issues with eyes, ears & nose
Helps maintain a normal immune system
Improves loose stool
Helps maintain normal gut function
Calms inflammation triggered by stress, environment & seasonal allergens
Plasma naturally fights inflammation
Pineapple Stem promotes healing & calms inflammation
Nettle Root Extract minimizes & pain and soothes irritation
Plant-based Quercetin acts as a natural antihistamine
Deglycyrrhized Licorice helps soothe and protect gut lining
Marshmallow Rood Powder helps repair gut lining/leaky gut & reduces digestive complaints
Spray-dried plasma proteins derived from porcine (pigs)
Plasma from blood has been proven to reduce inflammation in humans and animals
Travels through circulatory system to deliver healing antibodies to inflamed areas of the body.
100% natural & safe; tested under strict USDA & FDA regulations
Dogs under 20 lbs: 1 chew of Allergy and 1 chew of Gut Health in the morning, daily
Dogs over 20 lbs: 2 chews of Allergy and 2 Chews of Gut Health in the morning, daily
Can be used with other supplements, medications, and WINPRO® Products
The WINPRO Promise
We will only offer products backed by science and proven to work.
We will make our products in the USA and source all ingredients in the USA whenever possible.
We will ensure that our products are all natural, wholesome and that your dog will love the taste.
We will keep our labels clean and never use preservatives, artificial colors, fillers, or extenders.
We will stand behind our products no matter what, where you bought them, or when.
We will always work to make our products better.
We will always be here for you to answer your questions and to help your dog thrive.