Same Great Product With Great New Upgrades 
You'll get your WINPRO chews in a new cool canister
Customers like you are used to buying our products in pouches or pails. Now, you'll buy WINPRO in a canister! These canisters are designed to keep the chews fresher and store more easily in your cupboard because they're stackable. Each canister has 60 chews just like our pouches used to and you can get price breaks when you purchase multiple canisters on our website. So, you can still save money when you buy in bulk. Meet our new canisters!
A few of our products have a new name
When it's time to place your next order, you may notice that a few of our products have changed names. Mobility is now Hip & Joint, Immunity is now Gut Health, Training is now Recovery, and Focus is now Calming! We felt these name changes better reflected the benefits dogs see with each formula and wanted to simplify the way we speak about how WINPRO works. Allergy is the one product that didn't see a name change, but if you can think of a product name that's simpler than that, we're all dog ears!
Our chews are softer than ever
These new chews are softer than ever and slightly different in shape and color than the chews you're used to, but don't worry – they have the EXACT same amount of K-Thrive Formula D in them and other active ingredients, so your dog will still experience the exact same results. This will help the little ones and better accommodate senior dogs with sensitive teeth or dogs who are missing teeth. Better yet, your dog may even like the taste more (if that's possible)!
We couldn't be more excited about these changes and hope you'll love them as much as we do. Take a look at our FAQ list below and reach out to us at info@winpropet.com if you have any additional questions about these upgrades.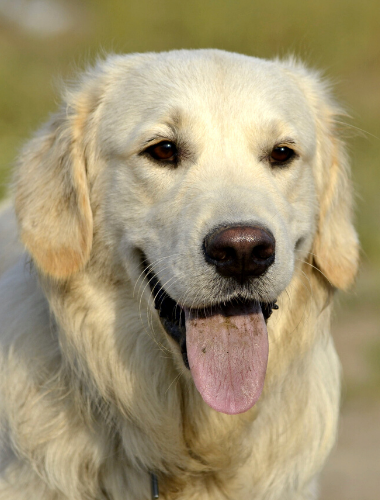 Q: How many chews are in a canister?
A: 60! The canisters have the same number of chews as our pouches did.
Q: Are you still offering the pail or trial pouch sizes?
A: We are not. Now, we will be offering our 60-count canisters, but give you a price break if you buy multiple canisters (similar to the amount you purchased with our old pails). 
Q: The chews look a bit different. Did you make any changes to the formula?
A: The only change is to the inactive ingredients. We just added a smidge (less than a drop in a teaspoon) of Black Strap molasses to make the chews softer and more palatable than ever. Dogs with fewer or more sensitive teeth will love it. Plus, we've found that dogs love the small change in taste even better!
Q: If I am a WINPRO subscriber, do I need to update my order because of the new packaging options? 
A: No, everything will automatically swap any pouch subscriptions for the correct canister product.  We have already reached out to each of our subscribers, but if you need any additional support, shoot us an email at info@winpropet.com.