WINPRO Works: Sheba's Success Story
Meet Sheba! She's a very affectionate giant schnauzer that is loved by everyone because "she's so awesome" according to owner Mark. 
After getting fixed, Sheba was experiencing constant stomach issues. Her owner was talked into tacking her stomach to her insides to keep her from getting bloat. Convinced that this would solve the problem, the procedure was completed. However since then, Sheba developed chronic diarrhea.
The first attempt to remedy these gut issues was a prescription - but pricey - special dog food which offered some relief but not for long. The problem of Sheba's diarrhea returned, and after getting tapeworms Sheba was put on antibiotics. This treatment plan helped Sheba's condition but as soon as they ran out, the diarrhea returned once again.  Now back to square one, Sheba continued to experience the same chronic diarrhea. Mark was advised that, "some dogs just have to take antibiotics the rest of their lives;" a disheartening statement. After multiple rounds of continued antibiotics to treat Sheba's condition, the medicine became ineffective. The final option offered was a fecal transplant
Mark, instead, turned to his own research and scoured the web for an alternate cure to Sheba's persistent stomach problem. He came across an ad that looked great. The WINPRO ad sounded just like what Sheba needed and the blood protein element seemed logical to Mark. Since the supplement is for dogs, her owner decided to give WINPRO Immunity a try.
Sheba began taking WINPRO Immunity for gut health and within a few days, her diarrhea stopped.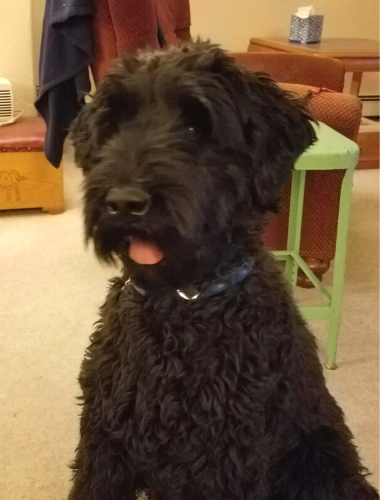 "Sheba hasn't had diarrhea once since taking the immunity. I tell everyone that I think their dog would benefit." 
Within a week at most, Sheba's symptoms ceased. Sheba is now much happier and healthier and Mark is a believer in blood proteins: "I tell  everyone that I think their dog would benefit." 
Your dog could experience similar success. Explore the different WINPRO products available on our website, and find the right product for your dog! As a natural supplement, you can feel good about starting your dog on a WINPRO regimen. Safe to combine with supplements, medications, or other WINPRO products, we offer a Money-Back Guarantee that you will see an improvement in your dog's quality of life thanks to the power of blood protein supplements.
Learn more about the power of blood proteins for dogs in our Definitive Guide.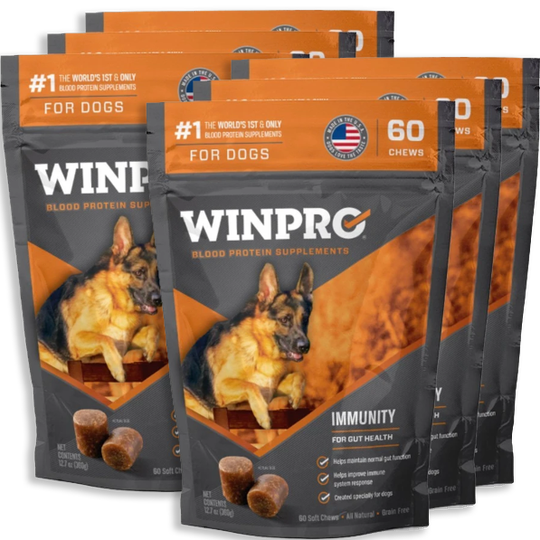 WINPRO IMMUNITY contains a blend of clinically proven animal blood proteins and other key ingredients that help dogs combat the negative effects of stress and inflammation. WINPRO Immunity is specifically formulated to help promote normal gut function and help protect your dog against stressors that can undermine its immune system. By promoting a healthy gut, WINPRO Immunity helps dogs of all ages —especially during times of travel, stress, competition, etc.
Helps maintain a normal immune system
Improves loose stool
Helps maintain normal gut function
Created specially for dogs
Made in the USA