WINPRO Works: Limping to Leaping
Meet Rodin! Rodin in a Vizsla who was born in Michigan and found her forever home with her owner, Pam. Friendly, quiet, laid back, and easy-going, Rodin is a senior dog who still really enjoys hunting and hiking. Unfortunately, her active heart and spirit haven't been enough to keep her limping and struggle to jump over things at bay.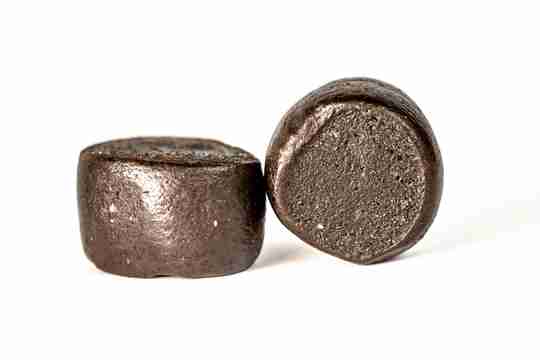 Pam discovered WINPRO through other Vizsla owners, and when she heard that WINPRO Mobility is a blood protein supplement, she was curious to know if the product would be helpful, so she decided to give it a try!
While most dogs really enjoy the smell and taste of WINPRO chews, some dogs are skeptical and may need to have their chews mixed in with food or garnished with a little treat like peanut butter. Rodin is the ladder. So Pam happily coats the chews in peanut butter each day, and Rodin is happy to indulge. With a treat that Rodin will both love and that will benefit her body, it's a win-win!
After incorporating WINPRO with Rodin's routine, Pam saw results within the first month. Pam said:
"She's moving out further in the field, jumping up on the couch is easier for her, and we have not seen her limp following exercise."
Whether your dog is aging and experiencing a limp/gimp during a walk around the neighborhood or while out hunting or hiking like Rodin, we guarantee you'll see results too.
WINPRO helps to get your dog back to doing what they love most. As a natural supplement, you can feel good about starting your dog on a WINPRO regimen. Safe to combine with supplements, medications, or other WINPRO products, we offer a 110% Money-Back Guarantee that you will see an improvement in your dog's quality of life thanks to the power of clinically proven blood proteins in our supplements. Rodin is just one of the hundreds of happy dogs that useWINPRO and you can read more stories like hers in the Reviews section of our website.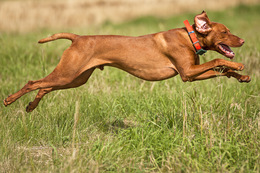 Learn more about the power clinically proven blood proteins have for dogs in our Definitive Guide and try WINPRO Mobility today!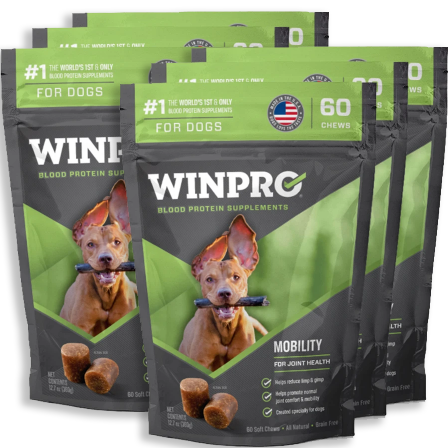 WINPRO MOBILITY contains a blend of animal blood proteins and other key ingredients to support normal canine joint function and help dogs maintain mobility especially during times of increased activity and stress. WINPRO MOBILITY helps maintain normal joint function, lateral motion, and flexibility in dogs. 
Helps dogs suffering from stiffness and soreness 
Helps promote normal joint comfort and movability
Helps improve joint comfort and movability
Blood protein studies show benefits in stride & range of motion
Created specially for dogs
Produced in the USA