WINPRO Training: A Hunter's Best Friend
Leaves turn from green to orange. The wind brings a chill. And camouflage makes an appearance everywhere (well kind of…). Here in Iowa, this means that hunting season is here. Whether you're after deer, ducks, or turkey, man's best friend is here to not only keep you company but give you an edge out in the woods.
While all dogs make great companions, there are certain breeds that are naturally better suited for being your hunting partner. But before you hit the blinds, determine what you'll be relying on your four-legged friend for. Historically, dogs have been used to track, point, and set game for their masters, but just as modern life has evolved, so has the sport of hunting.
Tracking
The most obvious and common asset that dogs bring to the table is their keen sense of smell. This makes them, and many breeds in particular, perfect for detecting and tracking game.  Typically, animals in the wild have two responses to being hunted: to run or to ride, their own fight or flight response. Tracking dogs, generally hounds, terriers, pointers or setters, therefore utilize their senses to track down prey on the ground and notify their master of its location.
Typically with these types of dogs, the goal is furred animals like rabbits, squirrels, raccoons or other smaller critters that leave a scented footpath for the dog to follow. Once tracked down, the dog will then alert its master. Sometimes this often comes in the form of barking or making other sounds to draw the hunter's attention. This, though, can cause lots of commotion, stress, and scare the prey out of reach. Therefore, some breeds are trained to simply "point" by extending a rigid tail and remaining very still, facing the animal. This quietly tells the master that an animal is near. Similarly, a "settler" will corner an animal in a tree for instance and settle at the bottom of it. They might let out a signaling bark or two but otherwise, a good hunter will follow the instincts of its companion and this teamwork leads to success in the field.
Driving
A similar strategy that utilizes the help of dogs is the practice of driving. Most commonly used for turkeys, pheasant, and deer, this method involves making lots of noise or movement, therefore scaring the prey into an open area where a clearer shot can be made. This is something that works best with teams of hunters and there must be ample communication among them.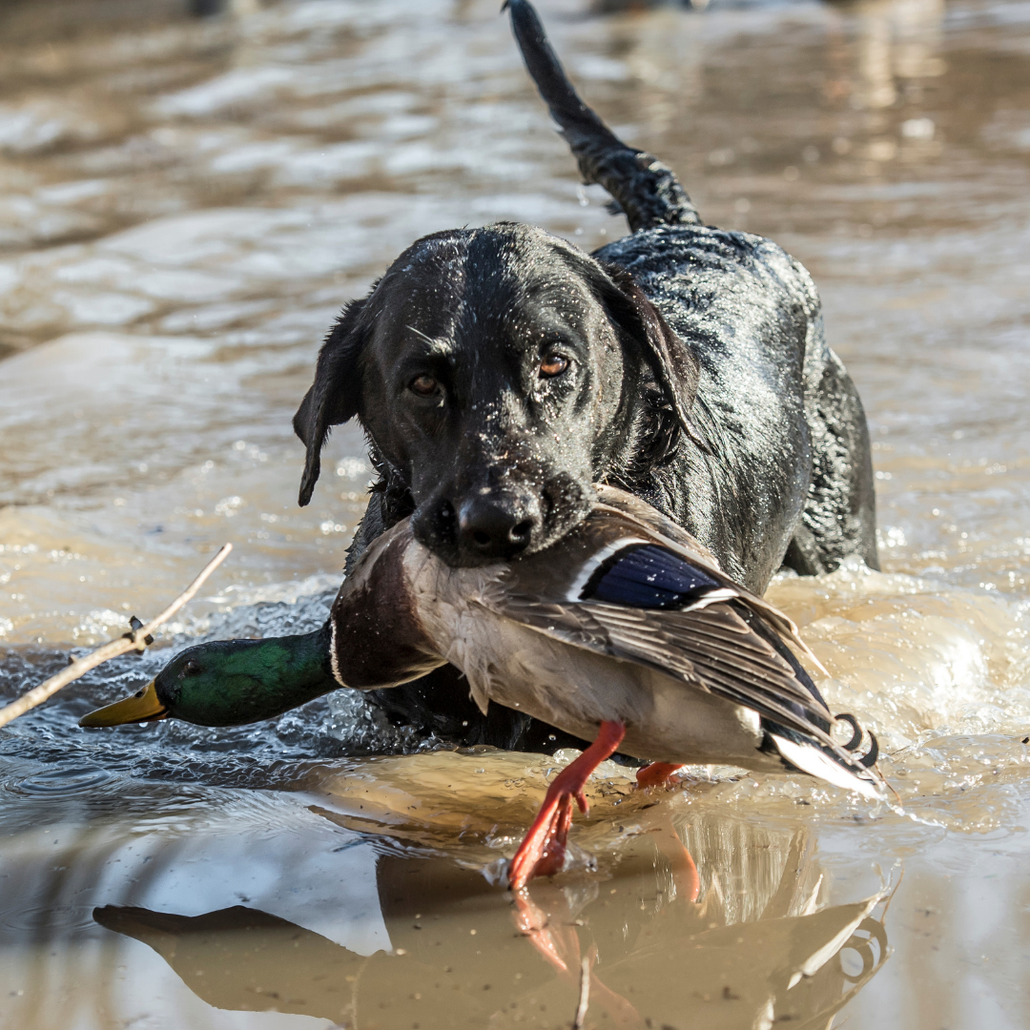 Retrieving
Most commonly utilized in the hunting of waterfowl, dogs have been trained to retrieve the downed game and return it to their master. Labradors and golden retrievers – appropriately named – are a particularly popular breed for this task due to their trainability, gentle demeanor, and ability to wade and tread through cold water while their thick coat keeps them warm.
There are many different ways you can utilize different dog breeds in hunting, one thing's for sure: you can up your game in training your dog with the use of WINPRO Training. Days in the blind or in the field can often be long and tiring, especially for your dog. WINPRO Training is specially designed to help improve physical endurance and recover from these long outdoor spells. Give it a try this season and see what you're able to accomplish.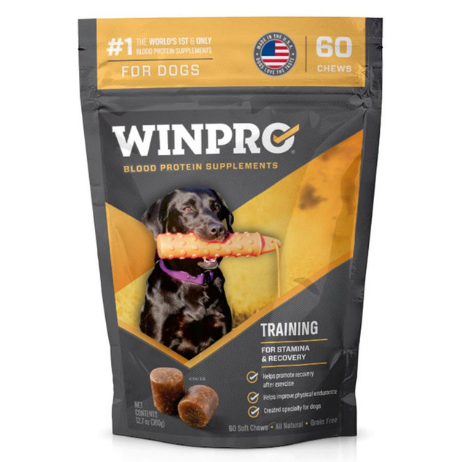 WINPRO Training contains a blend of animal blood proteins and other key ingredients to help improve physical endurance and recovery. This product is specifically formulated to help speed recovery after exercise so your dog quickly "bounces back" from strenuous activity such as work, play or competition. Great for dogs of all ages.
Supports physical endurance
Helps speed recovery
Helps prevent future injury by reducing inflammation
Created specially for dogs
Produced in the USA