WINPRO Is Made From What?!
Maybe you've heard of WINPRO or maybe you're visiting our page for the first time. Either way, let's clear the air about one thing: animal blood proteins. Sometimes, people hear that WINPRO is made from animal blood proteins, it can lead to some inaccurate or off-putting assumptions. So let's dive into what animal blood proteins are and how they're the key ingredient in our special K-Thrive formula.
The Basics
What's so great about blood?
Blood is what keeps our bodies functioning and moving on a daily basis, so it must be made of something pretty powerful. When looking at animal blood plasma – a component of blood – it contains these coveted animal blood proteins.  Transferrin, lysozymes, growth factors, cytokines, and immunoglobulins are all types of proteins found within animal blood plasma. These are considered the building blocks of life, as they each carry out a specific function of the body.
The Process
But it's still... blood?
Yes! We recycle the animal blood from the mass pork production industry, saving it from going to waste. The spray-dried animal blood proteins used in WINPRO pet supplements are collected and processed only in USDA-inspected pork processing facilities throughout the Midwest. Traditionally, the blood from these facilities has been treated as a by-product and sent to a landfill or otherwise disposed of. There are just too many good things in animal blood to let that happen, though! Therefore, we've not only found a use for it but one that helps dogs live life more fully.
After being humanely and hygienically collected, the blood is transported to a processing facility. Here, they are treated with UVphotopurification (light at a specific wavelength) to purify it. It is then spun to separate the plasma from the other elements. This isolates the functional proteins and other key ingredients to create our powerful formula. From there, it's spray-dried at an incredibly high temperature to ensure a safe product before becoming the WINPRO chews you know and love. 
The Result
So my dog eats blood if they take WINPRO?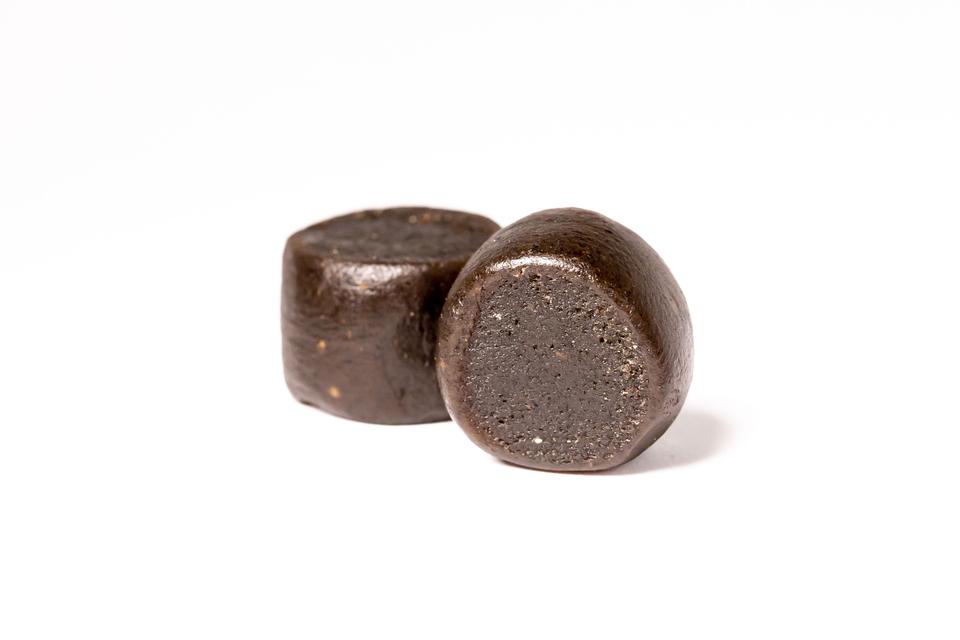 The beneficial components of animal blood, yes. It's been proven in over 500 peer-reviewed studies that animal blood proteins can strengthen an animal's immune system by combating inflammation. The natural "jobs" that these proteins have translate to the ability to find and fight inflammation throughout your dog's body.
What's the connection?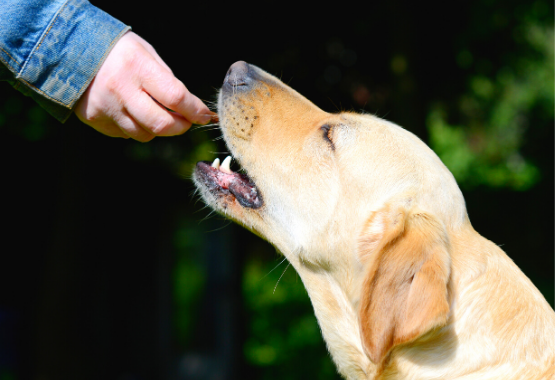 Because WINPRO is made from completely natural ingredients, the majority of which already exist in your dog, WINPRO is easy for your dog's body to recognize and is immediately put to use. To put it simply, you're giving your dog more of what it already has, supporting the fight your dog's immune system is already fighting.
Once on WINPRO, you may notice that there's a little more spring in your dog's step or that whatever issue they were having might be subsiding. This is most likely in direct correlation to WINPRO's blood protein supplements. Because blood protein has been proven to combat inflammation, your dog's immune system doesn't have to work as hard fighting this stress. This leaves more energy for fun activities, creating that "bounce back" effect you might have heard us talk about.
Plus, due to the fact that dogs are carnivores by nature, they're instinctively drawn to the smell and taste of WINPRO due to its animal blood base. This means that your dog will not only benefit from starting a WINPRO regimen but will enjoy it too!
Ready to give blood protein supplements a try? We recommend starting with WINPRO Immunity.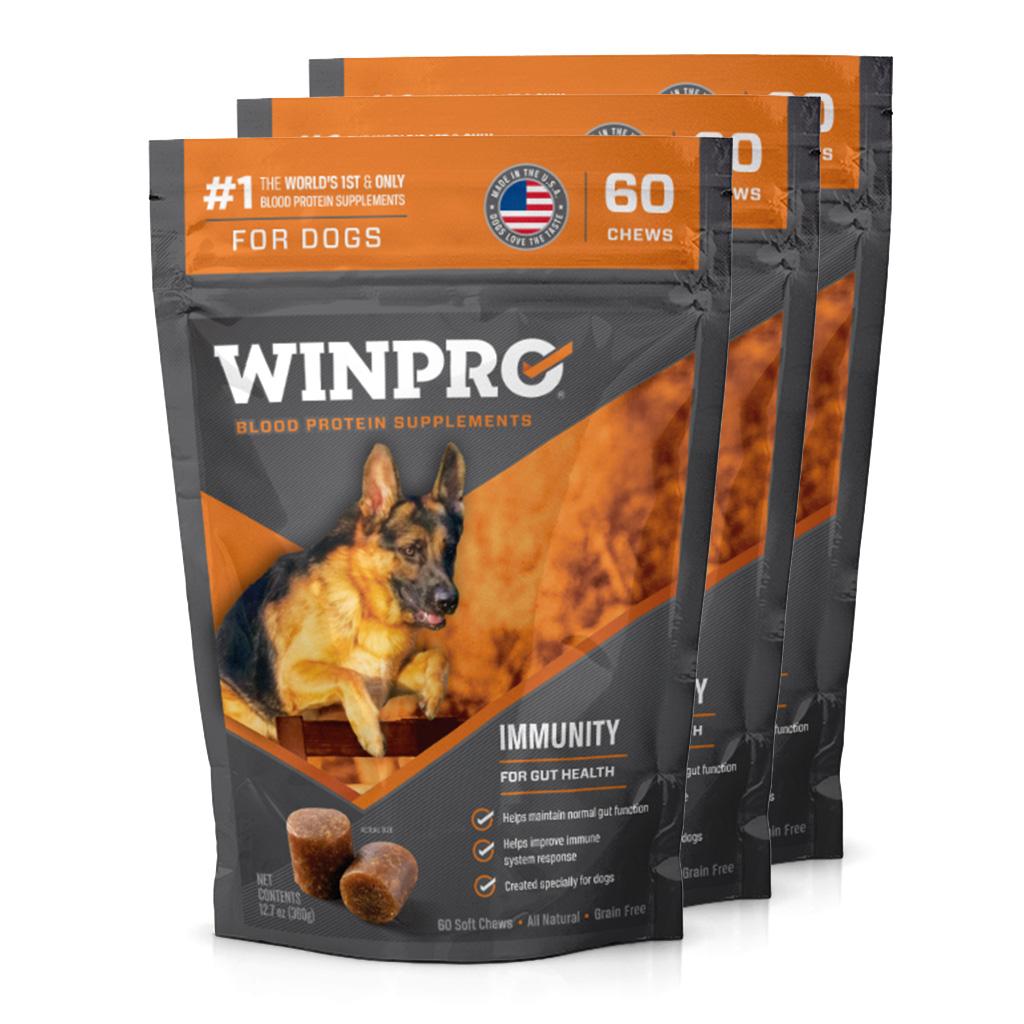 WINPRO IMMUNITY contains a blend of animal blood proteins and other key ingredients to help dogs combat the negative effects of stress and inflammation. WINPRO Immunity is specifically formulated to help boost your dog's defense against things that can undermine its immune system. By promoting a healthy gut, WINPRO Immunity helps dogs of all ages —especially during times of travel, stress, competition, etc.