Treating Your Dog's Anxiety in Times of Change
The leading cause of behavioral problems in dogs is anxiety. In times of uncertainty and change, their behavior may be disrupted and trigger bouts of anxiety. Since dogs can verbally express their emotions, they rely on us to interpret their feelings. They are able to present body language cues that can indicate that something is bothering them. Although, these signals can sometimes be difficult to notice.
Unfortunately, canine anxiety can be difficult to handle for dog owners, and it is a leading reason why dogs are rehomed. Here, everything an owner needs to know about anxiety and dogs will be discussed, as well as symptoms and treatment.
What is Anxiety in Dogs?
Just as it is common in humans, anxiety in dogs is also extremely common, and every dog's case is different. There are many different reasons why anxiety may occur, including changes in routines. Anxiety can also be chronic or acute and can affect dogs in different ways. Canine anxiety is the negative reaction to a threat, whether or not it's real. For example, a dog may show signs of anxiety if there are people around more often than normal or if there is a change to their normal routine. If left unaddressed, anxiety in your dog could lead to serious health consequences.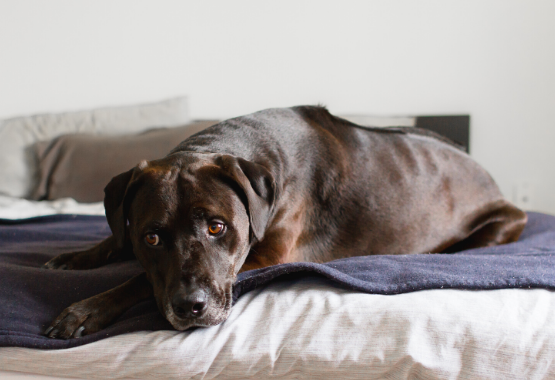 Changes to Routine Can Cause Anxiety in Dogs
As you may have noticed, your dog relies on you in a lot of ways and they adapt to your routine and schedule. They will structure their day around ours, and changes to your routine affects their routine as well, and may lead to distress and anxiety. It's also not just large changes that will affect them, simply being home when you're normally not is enough to cause distress.
Preparing for Routine Changes
When possible, anxiety can be eased or lessened when you prepare your dog for changes. Like humans, sudden changes can have a large impact on overall health. Going from spending the majority of the day away to being home all day can greatly disrupt your dog's routine. However, there are ways to help your dog get used to having someone around more often. It is most important to ease your dog into the changes, reducing their anxiety in the process.
Try your best to follow your routine, even when you're in your house. Try to wake up at your normal time. If you plan on getting up later than normal, gradually wake up later. Doing this will help your dog get used to the longer sleep schedule and will be less disruptive to their routine. Try to keep their morning routine like breakfast and other activities such as going for a walk around the same time as well.
Although it may be tempting, try not overdoing the amount of attention you give your pet. They're more than likely used to doing things while you're away, so it's important to keep letting them do their thing. Of course, if they try to get your attention, gladly give it to them.
It may be difficult for the both of you to adjust to being around each other more often than usual but treating it as normally as possible will greatly reduce their symptoms of anxiety.
Symptoms of Canine Anxiety
If you think your dogis exhibiting anxiety, look for the following signs: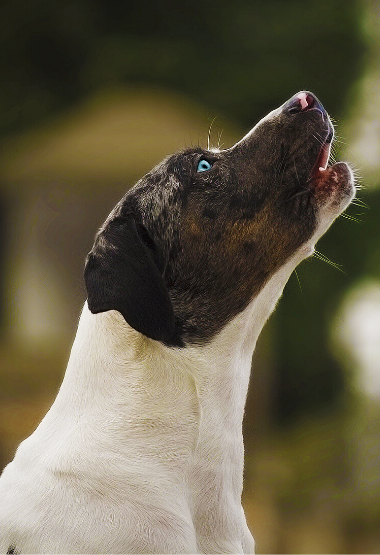 Excessive barking / howling
Aggression
Destruction
Accidents in the house
Compulsive behavior
Panting
Drooling
Pacing
Excessive lip licking
Restlessness
Hyperactivity
Body shaking / trembling
Tucked tail
Escape attempts
Panic attack
Hiding
Withdrawal
Yawning
White of eyes showing (half-moon eyes)
Raised paw
Excessive scratching (non-allergy related)
Urination / Defecation in house
Overcoming Anxiety in Dogs
Overcoming anxiety in dogs can be a long road to recovery, depending on the severity and their response to it. Common ways to treat anxiety include:
Creating a Calm Environment
Although it may be difficult when the stressor is a change in environment, there are ways to help. Noise anxiety can be reduced by having your dog spend time in a darkened room with soothing music or quiet. If seeing people or animals outside cause anxiety to grow, keeping the blinds close can eliminate that stressor.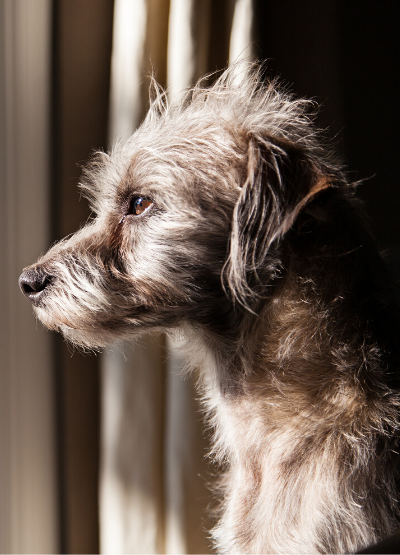 Essential Oils
Many pet owners have backed essential oils as a way to treat anxiety in dogs. While it may not be a cure, it can support them. Try using a diffuser with lavender oil or place a few drops onto where they normally sleep. When using essential oils, be sure that they are unable to drink the liquid.
Counter Conditioning
Counter conditioning may help your dog have a positive association with their triggers. If a dog receives a reward or treat during an anxiety trigger, they may be able to change their fear association to excitement.
Anxiety Medication/ Supplements
In more severe cases, dogs may be prescribed medicine like anti-depressants to help with their symptoms. Supplements are also made that can help ease their anxiety.
How WINPRO Focus Can Help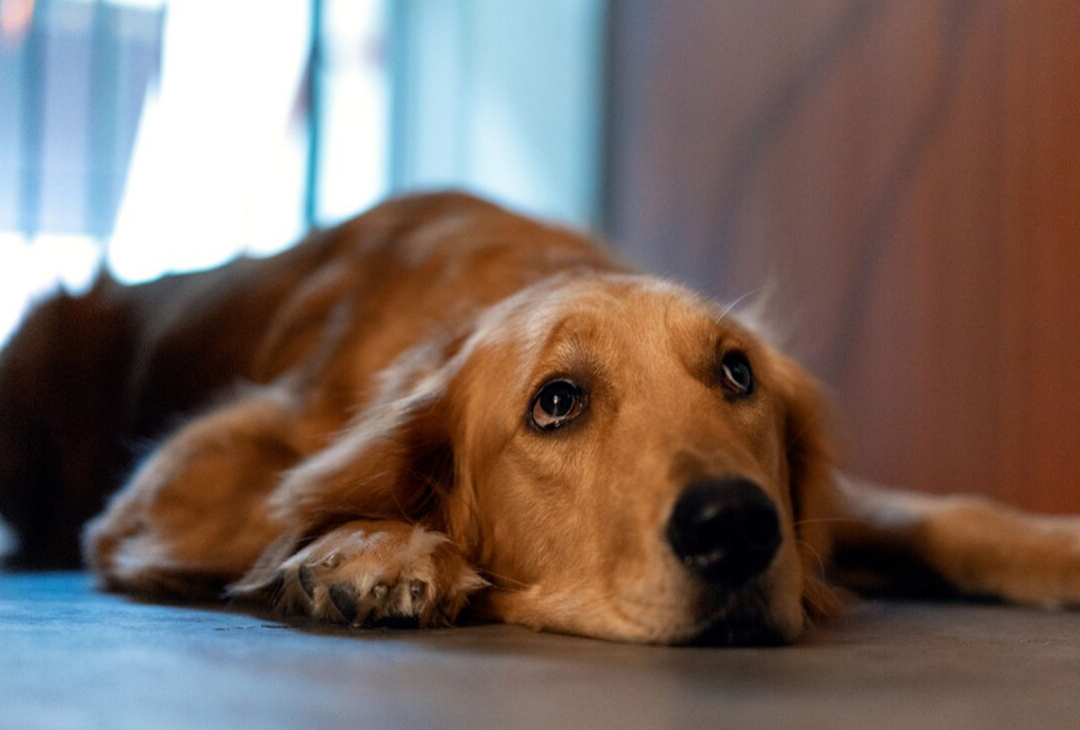 WINPRO Focus is a unique soft chew that can treat the symptoms of anxiety as well as potentially cure the root cause. Recent research has shown signs that gut health and inflammation can play a role in anxiety and depression. WINPRO Focus soft chews contain the K-THRIVE D blend of animal blood proteins that work to reduce inflammation in the gut, allowing additional active ingredients of taurine and theanine to take effect. WINPRO will calm your dog without drowsiness, unlike other treatments. WINPRO Focus may also be used along with medications and other supplements without worry. Understanding the signs of anxiety in your pet is the first step towards prevention and treatment.
WINPRO Focus contains a blend of animal blood proteins and other key ingredients to help reduce anxiety, improve mental calmness, and maintain mental alertness in dogs especially during times of noise, stress, travel, etc. This product promotes attentiveness without making your dog drowsy.
Reduces anxiety
Helps promote mental calmness
Promotes attentiveness without drowsiness
Helps improve behavior and responsiveness
Created specially for dogs
Produced in the USA