Social Distancing Activities for You & Your Dog
With an increasing number of people staying home during the day, take this opportunity to bond with your dog. If you're usually away for most of the day, your dog will love having you home. Use the tips below to help maximize your time together.
Snuggle up close
Studies show that dogs and cats can't transmit COVID-19, so take this opportunity to soak in some extra snuggles that you wouldn't normally get during the day.
Set aside time for physical activity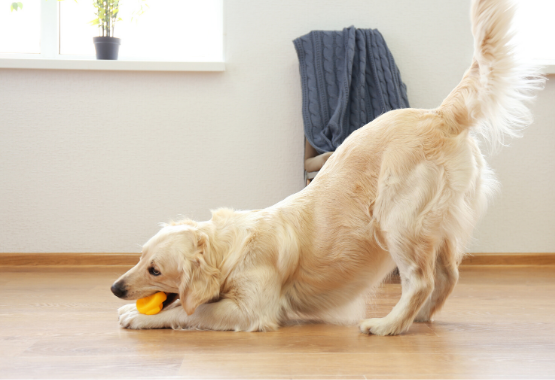 Fetch, a quick run, stairs – these are all great options for keeping both you and your dog active. Remember that you may not have to be strictly contained to your home. Getting out of the house for a brisk walk in the park or perhaps a longer hike at the local nature preserve could also benefit the immune systems of both you and your dog. (It's great for your mental health too.) Nothing beats fresh air! 
Teach your dog a new trick
With all the extra time on your hands, why not be intentional with it? Use this time to work on either obedience training or a new fun trick. If you've tackled sit and shake, try something a little more challenging. If you're able, get outside and teach some stay/come commands. You can take your training to the next level with a training platform like the KLIMB that can be used indoors or out and corresponding training materials from our friends at Blue-9.
Treat them!

Your dog doesn't quite understand why you're now home all the time, though we're sure they're not upset about it! Treat them to a little something new. Find something – like WINPRO – amid all your online shopping that will benefit your pup.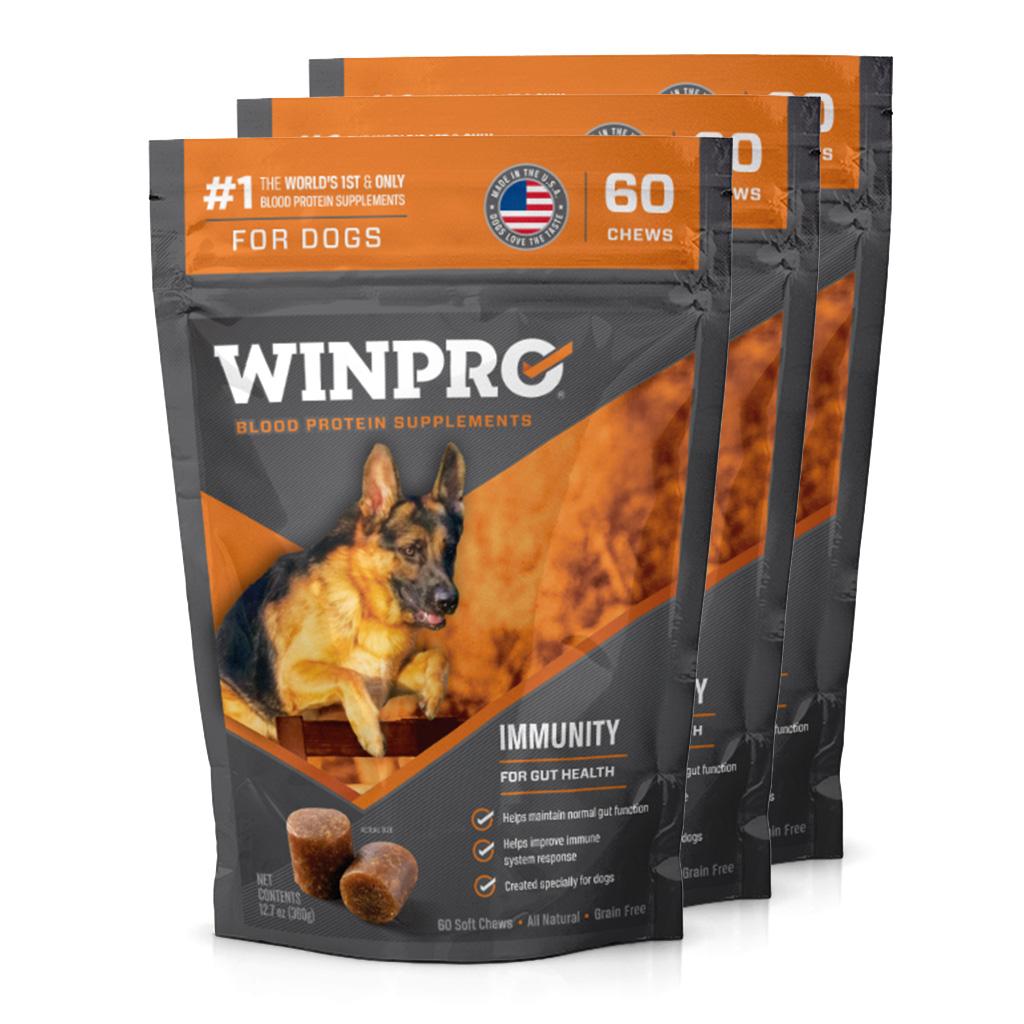 WINPRO IMMUNITY contains a blend of animal blood proteins and other key ingredients to help dogs combat the negative effects of stress and inflammation. WINPRO Immunity is specifically formulated to help boost your dog's defense against things that can undermine its immune system. By promoting a healthy gut, WINPRO Immunity helps dogs of all ages —especially during times of travel, stress, competition, etc.