Show Your Dog Some Love This Valentine's Day
Valentine's Day doesn't have to be all about loving humans, your canine friends want affection too! Here are a few ways to share today with your favorite friend and show them all of the love that they deserve.
Spend Time with Them
It's no secret that your dog sees you as their best friend whom they love. Spending quality time with your dog improves their happiness and quality of life. Take today as a chance to show a little more attention to your pooch. From belly rubs to extra time outside, they'll enjoy the extra loving.
Go out on a Date
Dates aren't just for humans! Your dog will enjoy going out on a date with you because it means more time with their greatest love.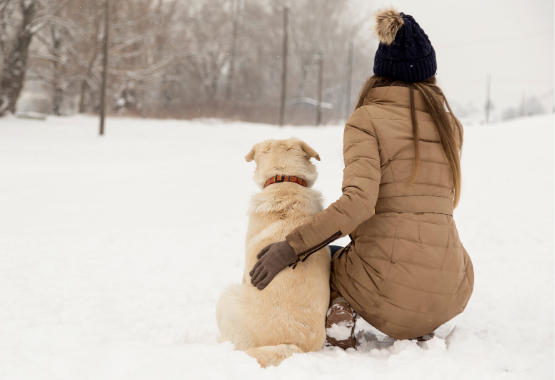 Take Them to Their Favorite Park
 If you are able, venture out into the cold and make your dog's day with a surprise visit to their favorite park. Keep the activity level up and dress accordingly so the both of you are ready to brace the low temperatures. Your dog will be thankful to have time outside, and you'll be elated to take home an exhausted, yet happy pup.
Doggy Playtime or Playdates
Even dogs can have best friends! Call up your friends with dogs and invite them to have a play date with your pooch. If you live in a larger city you may be able to find groups online and go to a dog-friendly event as well.
Pamper your Pooch
Just like humans, dogs enjoy being pampered and looking their best. Pampering will have your dog looking dapper and make their coat healthier.
Get them Groomed
Regular grooming is beneficial for all dogs, especially those with longer coats. Aside from keeping your dog looking good, grooming will help maintain their level of cleanliness and their physical health. Grooming is also a time to check for abnormalities, especially skin issues like ticks and fleas, or physical issues with their nails, teeth, ears, and eyes.
Go ahead and pick up the brush and soap or head to a groomer to get it professionally done.
Take them to a Doggy Spa
Are you looking to extend the fun and have the ultimate day of relaxation for your pup? Try out a Doggy spa in your area. Dog spas can bring a little more joy into a grooming routine, helping your dog stay clean and fabulous!
Are you convinced your dog would win the National Dog Show based on cuteness? Prove it to all of your friends with a photography session! Whether you take the photos or you head over to a studio, your dog will love the attention, and you'll love all of the goofy and adorable photos that follow.
Treat them to Something New
Take time today to give your dog a chance to experience something new.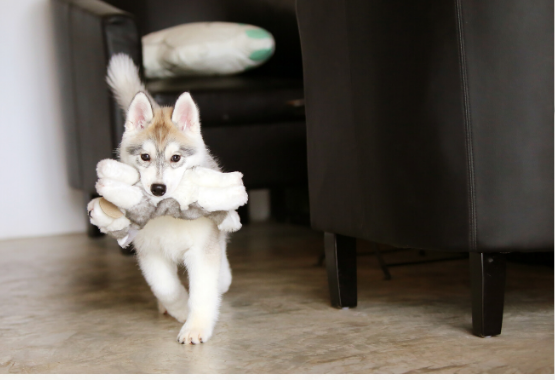 Teach them a New Trick
Don't listen to the saying, "can't teach an old dog new tricks", your dog will be excited about the challenge. Even if they don't master a new trick in a day, you can both have fun trying it out. Teaching anew trick is a great way to form a closer bond with your dog that includes better communication and understanding between the two of you.
Be sure to work at your dog's pace and be aware of their age, abilities, health, and temperament.
Bring Home a New Toy
After a long day of relaxation and fun, your dog will be excited to come back home to a new toy. Whether your pooch likes to chase a ball or play tug of war, there is something for every dog.
Give the Gift of Better Health with WINPRO
Our 100% all-natural blood protein supplements can act as a tasty treat for your dog while addressing some of your concerns as a dog owner. Whether it's Immunity for gut health, Mobility for healthy joints, Allergy for healthy skin and coat, Training for recovery, or Focus for calming, your dog will gobble up the chews and be begging for more! Go ahead and make WINPRO the perfect present to surprise your pooch with this Valentine's Day.
Why Blood Protein Supplements For Dogs?
Blood contains proteins that are essential to keep us and our dogs healthy. By mother nature's design, these dried plasma proteins fend off inflammation, helping to repair and protect cells and tissues. We combine these functional blood proteins with a few natural ingredients, creating the most effective and proven products available to help your dog live their best life at every age by providing relief from joint, gut, allergy, and anxiety-related issues.