Reasons to Use Joint Supplements for Dogs
With all their running, jumping, playing, and zoomie-ing, dogs experience a lot of wear and tear on their joints throughout their lifetimes.  Chronic microdamage to joints can manifest as painful arthritis later in life, particularly for overweight or extremely active dogs. While in some cases arthritis cannot be prevented (especially when genetics are a factor), a reliable way to mitigate the effect of canine arthritis is with high-quality joint supplements for dogs.  Here, everything a dog owner needs to know about joint supplements, and their uses in dogs will be discussed.
There are numerous common joint problems in dogs.  Below are 4 of the most common reasons a joint supplement for dogs may be required. 
Injury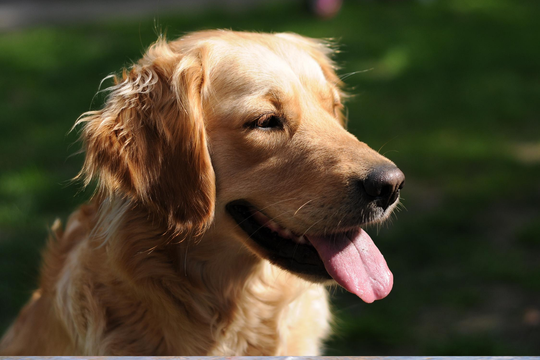 Dogs place a lot of strain on their joints, largely due to their lifestyle.  Consider, for instance, jumping onto and off the couch.  For smaller dogs, the couch or bed may be double the dog's height.  Now, think of how your knees would feel jumping onto and off a 6' – 12' structure multiple times per day!  The continual impact from daily activities can cause gradual injury to a dog's knees, hips, and elbows.  No matter the cause, any joint injury or damage can cause chronic pain and inflammation later that may hinder the dog's quality of life.

Osteoarthritis
The most common form of arthritis in dogs is osteoarthritis.  Over time, the cushioning in a dog's joints (cartilage) begins to wear away.  The result is bone-on-bone grinding and inflammation, both of which cause pain for your pet.  Most senior pets will experience arthritis to an extent, which is why joint supplements for dogs are so important.
Hip/Elbow Dysplasia
Certain breeds are genetically prone to hip/elbow dysplasia which is caused by an improperly formed hip or elbow joint.  The "loose" joint causes extra movement from the bone which results in abnormal wear and tear and, ultimately, pain, inflammation, and loss of mobility.
Patella Luxation
Similarly, some dog breeds are more prone to patella luxation, which is a condition where the kneecap moves out of place.  Depending on the severity a dog's patella luxation, pain, inflammation, and arthritis are all common side effects
What is a Joint Supplement? 
There are three types of supplements for dogs:  nutrition (dietary) supplements, nutraceutical supplements, and animal blood protein supplements.  Each works differently in a dog's body.  A nutrition or dietary supplement is one which replaces a deficiency in a dog's diet. A nutraceutical supplement is a food-based ingredient that is believed to have health benefits beyond nutrition. Finally, an animal blood protein supplement is derived from animal blood and contains highly bioactive components that are extremely effective in reducing inflammation.
Why Use Joint Supplements for Dogs?
Your dog's joint health may not be controllable– particularly if your pet suffers from bad genetics, an injury, or arthritis due to old age.  In nearly every case of joint pain and stiffness, inflammation causes or exacerbates the dog's discomfort.  Therefore, eliminating the root cause of pain is important to maintain a high quality of life for your pet.  Joint supplements for dogs are useful in managing joint pain because they contain ingredients that minimize inflammation while supporting joint health.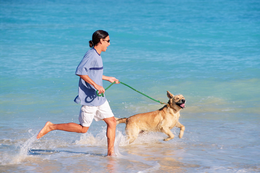 Learn more about the power clinically proven blood proteins have for dogs in our Definitive Guide and try WINPRO Mobility today!

WINPRO Mobility:  One of the Best Joint Supplements for Dogs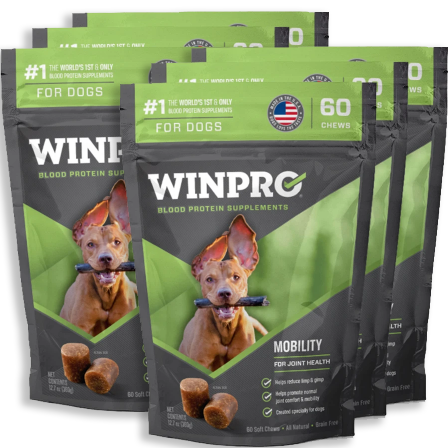 What makes WINPRO Mobility one of the best joint supplements for dogs?  WINPRO Mobility is an animal blood protein supplement, which means that it works by eliminating inflammation at the source through the incredible power of animal blood proteins.  Unlike veterinary prescribed anti-inflammatory medications, WINPRO has no side effects or contraindications and can be used in conjunction with other medications and supplements.  In addition to animal blood proteins, WINPROMobility contains balanced collagen, which has been shown to help restore strength in connective tissues and improve joint mobility.  When choosing the best joint supplements for your dog it is important to look for one that treats the problem – not masks it– which is exactly why WINPRO Mobility is trusted across the USA for helping dogs regain their puppy legs.