Quit Hunting for the Perfect Recovery Product for Your Dog
Just as an athlete visits an athletic trainer or reclines in an ice bath to recover, dogs typically need a recovery period as well. After long stages of strenuous activity, it's important to pay close attention to your dog's joint health. This is particularly important for dogs who hunt and compete. Here is all you need to know about ensuring your dog bounces back from work, play, and competition.  
Dogs love to move. There's no denying that. This is especially true for hunting dogs and dogs that compete in physical competitions that are active year-round. Because of this, these dogs can be susceptible to a slowing rate of recovery due to their high levels of activity. In peak times – like during hunting season or at competitions – it is especially important that your dog can bounce back from their daily activities and be in the best possible condition to perform.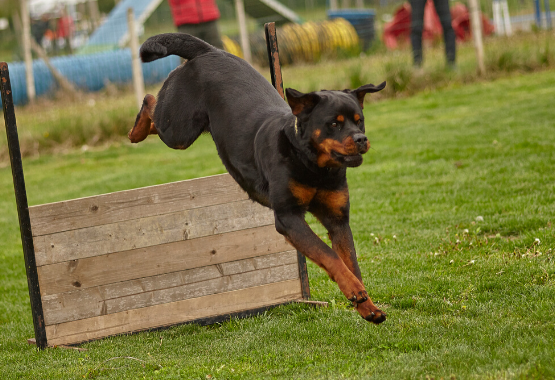 Common Symptoms of Difficulty in Recovery
We want our dogs to be as happy and as healthy as possible. Because they can't directly communicate any fatigue or pain, keep an eye out for the following: 
Difficulty sitting or lying down
Reluctance to run or jump
Inflammation is the body's response to high-stress situations such as hunting and competition. Many of these symptoms can be attributed to inflammation in the joints. With such high levels of strenuous activity, your dog's joints tend to take the brunt of it, causing inflammation flare-ups. Bigger breeds like retrievers, shepherds, and Rottweilers are more susceptible to joint pain and joint health problems simply because their joints carry more weight than smaller breeds. Their size, agility, and other inherent strengths are what make these breeds, among many others, a good fit for hunting and competition. Keep them at the top of their game with WINPRO Training.
I bought the training supplement for my 11-year-old lab about 10 days before taking her to Arkansas for a duck hunt. I started the double dose 5 days prior to the trip and gave 3 a day on the trip. I noticed a huge difference in how quickly she recovered on this trip. She was not nearly as sore and slow at night or the mornings after the hunt, or when we got home from the trip.
Why WINPRO Training 
WINPRO Training is powered by our special K-Thrive formula blood protein supplements to help speed up recovery after exercise. It is specifically formulated to address fatigue and soreness or stiffness in the joints caused by inflammation. Animal blood proteins, the main component in all WINPRO products, are nature's defense against inflammation. Utilize WINPRO Training after competitions, hunting, or training sessions to give your dog the best opportunity to recover. From now until Monday, when you buy one 60 count Training pouch and get 50% off your second!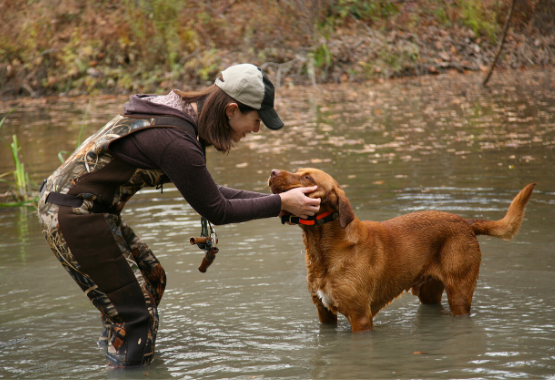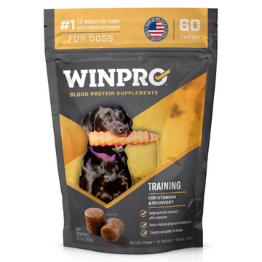 WINPRO Training contains a blend of animal blood proteins and other key ingredients to help improve physical endurance and recovery. This product is specifically formulated to help speed recovery after exercise so your dog quickly "bounces back" from strenuous activity such as work, play or competition. Great for dogs of all ages.