Introducing: WINPRO Paw Points
We are so excited to announce a new rewards program that is available to you right now! 
We wanted to come up with a simple way to reward you as a member of our WINPRO pack for taking simple actions that can add up to big savings for you.
When you enroll in our new rewards program, automatically get 150 bonus points just for signing up. 100 Paw Points is equal to $1 that can be used on any of our WINPRO products and can be applied at any time.
How it works
There are several ways to earn points that include:
How to sign up
Head over to 👉 www.winpropet.com/#smile-home
The banner you see to the right will pop up. Go through the simple steps and grab your 150 points and start earning more on every purchase and referral.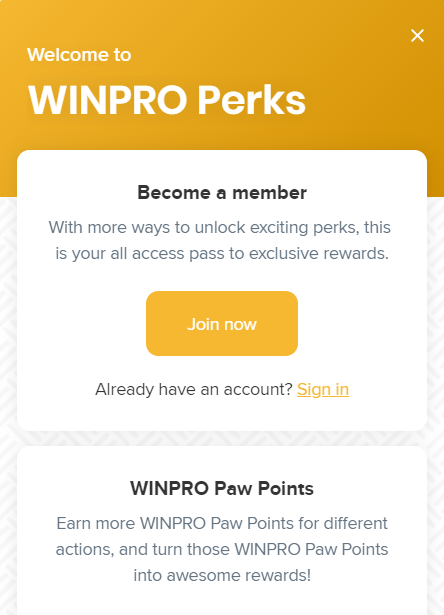 Earn Referral Bonuses Also!
When someone uses your referral link:
They get $5 off their purchase
 You receive a $5 coupon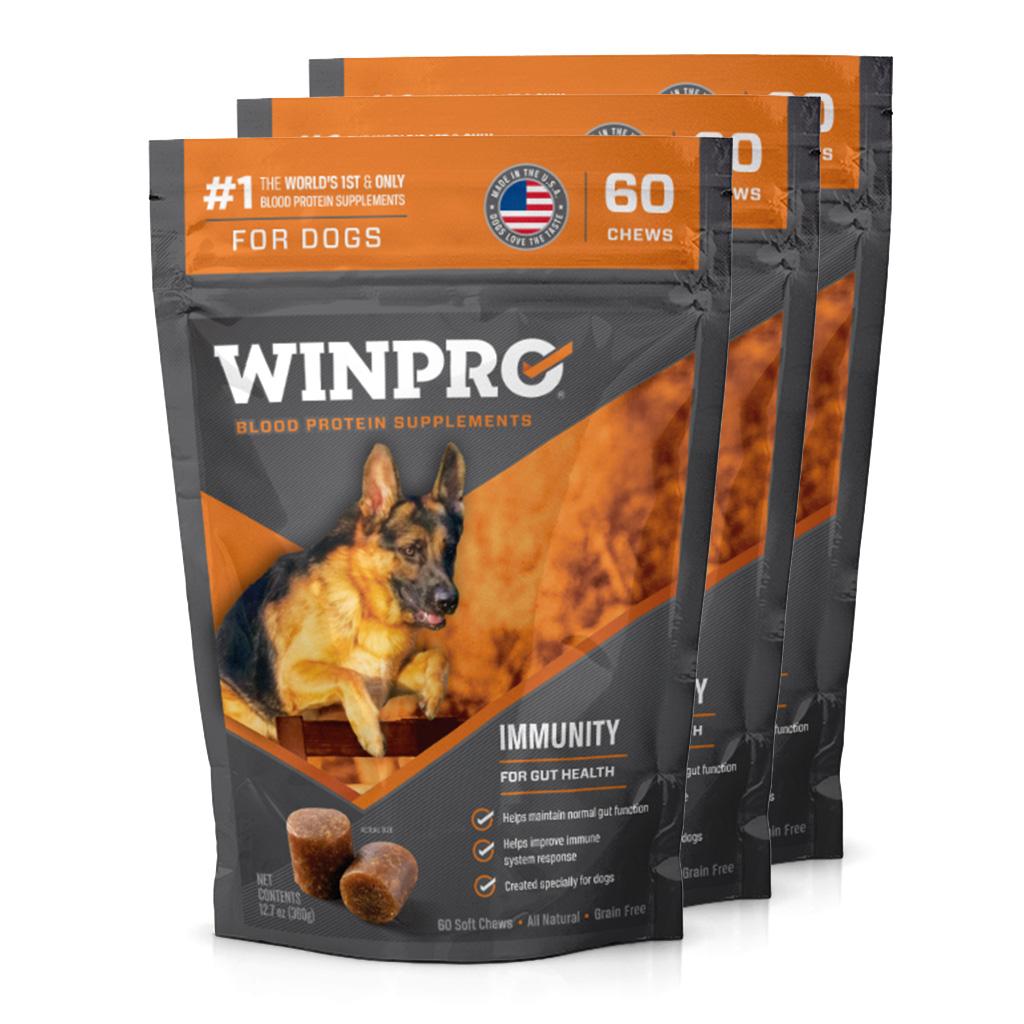 WINPRO IMMUNITY contains a blend of animal blood proteins and other key ingredients to help dogs combat the negative effects of stress and inflammation. WINPRO Immunity is specifically formulated to help boost your dog's defense against things that can undermine its immune system. By promoting a healthy gut, WINPRO Immunity helps dogs of all ages —especially during times of travel, stress, competition, etc.