Handling the Heat: Tips for Walking Your Dog this Summer
These beautiful summer days are calling us all to spend more time outside, and we doubt your dog is objecting. Because dog owners have been staying home more, talking the dog on a nice, long walk is now a daily activity. Amid the hottest days of the year, though, it's important to do so safely. Here are some of our best tips on how to handle the heat when taking your dog for a walk.
Talk with Your Vet
All dogs need different amounts of exercise. A five-mile walk might be a breeze for an Australian cattle dog, but try to take your ShihTzu on that same walk, and you probably won't get very far. Speak with your vet about how much exercise they'd recommend for the breed and your dog specifically. They might even recommend other activities besides walking that will get your pet moving. These could include playing, running, swimming, jumping, or obstacles; all dogs are different.
Know Your Pet
As mentioned, not all dogs are equipped to handle heavy exercise. If your dog is older, overweight, or is not used to long walks or lots of exercise, they will have a harder time, especially in the heat. Dog breeds like boxers, pugs, Shih Tzus and other dogs with short snouts often have a harder time breathing regularly. This can be aggravated or elevated by exercise. Do your research and talk to your vet before beginning an exercise routine of any kind.
Check the Conditions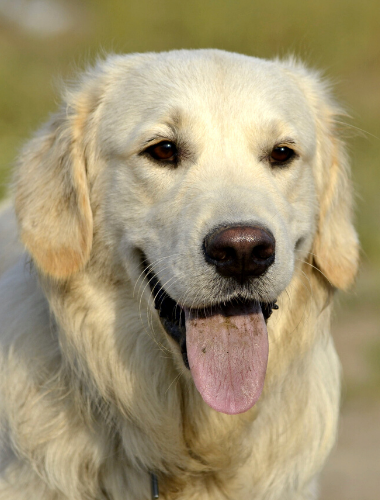 Before we get dressed in the morning, we check the weather. This is because we want to be prepared for the day and all it will bring. Do the same when taking your dog for a walk. The most important thing to worry about is the temperature of the pavement. We have shoes to protect our feet. While the padding of your dog's paws does offer some protection, it's no rubber sole. Put your hand on the pavement, sidewalk, or bike path on which you'll be walking. If it's too hot to hold your hand to, you shouldn't be asking your dog to walk on it. In these cases, opt for a grass or gravel path or even a different form of exercise for the day.
Humidity is also an important factor. Your dog will pant when they are hot. This process expels extra moisture from the respiratory system and is their natural way of cooling down. When exposed to high levels of humidity, panting can't keep up with the extra moisture in the air. This can be problematic as your dog is not able to cool themselves down. When checking the weather in the morning, note the temperature and humidity levels before heading out for your walk.
Go Early or Late
After checking the conditions for the day, you might consider scheduling your walk either early or late in the day. This will avoid that mid-day hot spell and save your dog (and you!) from the danger of overheating. Remember that dogs have fur that will easily raise their body temperature. Most dogs will typically begin to overheat when the air temperature is between 81 and 85 degrees. While this range might still be comfortable for us, it's too much for your dog.
Signs Your Dog is Overheating
All dogs and dog breeds handle the heat differently. This is why it's important to know the signs of heatstroke:
Heavy panting
Glazed eyes
Difficulty breathing
Elevated heartrate
Dizziness or lack of coordination
Profuse salivation
Vomiting
A deep red or purple tongue
Seizure and unconsciousness
If your dog experiences any of the above, move them to a cool – preferably air-conditioned – spot and apply cold packs or towels to their face, neck, and chest. Give them either ice cubes to lick or small amounts of cool water and get them to the vet immediately.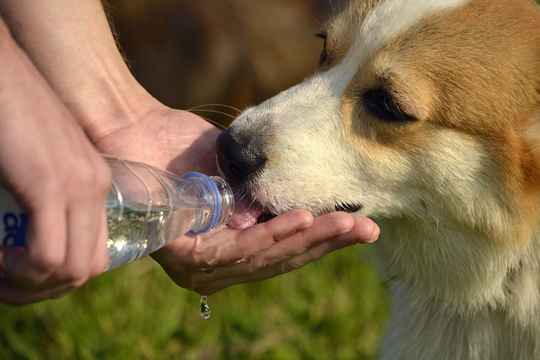 Be Prepared
Know the path you are taking, especially if it's a warmer day. Stay close to shaded areas should you need to pause and rest and always have water. It's also not a bad idea to stay in more populated areas where, should you encounter an emergency with your dog, a vehicle would be able to find and pick you both up. Always keep an ample amount of water on hand and stop regularly for breaks in the shade.
Long walks and exercise can be taxing on your dog, especially in the heat. Help them "bounce back" with WINPRO Training. If you are working on your dog's endurance, physical strength, or maybe a weight loss goal,  WINPRO Training helps your dog develop that endurance and promotes healthy recovery from activity.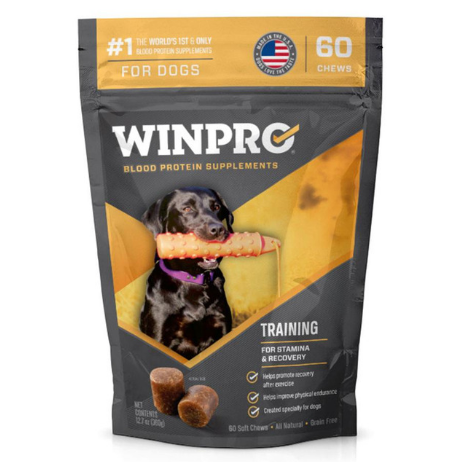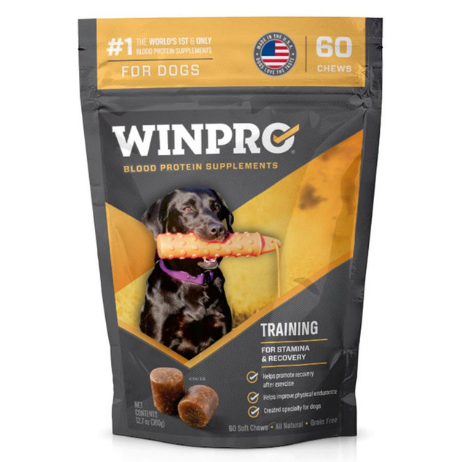 WINPRO TRAINING contains a blend of clinically proven animal blood proteins and other key ingredients to help your dog perform at their best. This product is specifically formulated to help your dog "bounce back" quickly from strenuous activity such as work, play or competition. Great for dogs of all ages.
Supports normal exercise and recovery
Helps dogs bounce back from hunts and events
Helps dogs recover normally 
Created specially for dogs
Produced in the USA