Golden Retrievers: What you need to know about man's best friend
When it comes to getting a family dog, the golden retriever seems to be a popular option for many families from coast to coast. And it's no secret why! They're even-tempered, athletic, good-natured, and cute as can be. If you have a golden – or are thinking about adopting one – here are some basic facts about the breed and what you can expect from your furry friend as they get older.  
Breed History
The golden retriever is said to have originated from Scotland in the nineteenth century. Due to the marshy wetlands native to the country, a need arose for a hunting dog that could navigate these obstacles when tracking and retrieving waterfowl game. Existing breeds of retrievers –mainly Irish setters and Labradors - were bred with water spaniels in order to create the perfect companion with all the desired skills and characteristics. In the latter half of the 19th century, this new breed quickly became the companion of choice for hunters and gamekeepers.
Characteristics of the Golden Retriever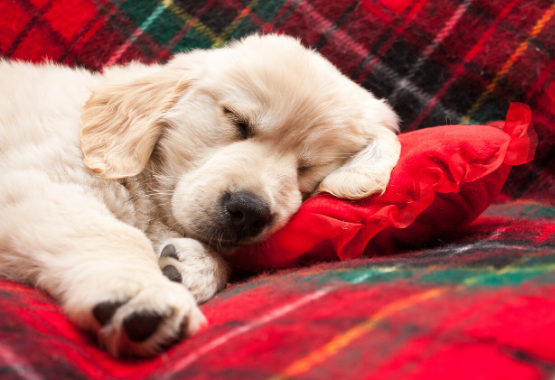 There's a reason that the golden retriever is often associated with the image of the perfect family pet. Here are a few contributing factors: 
Weight: Typically between 50-80 pounds
Coat: Golden medium-long feathered coat that sheds
Demeanor: Friendly, playful, and sociaL
Trainability: Highly responsive to training
What to Expect
Due to the history of hunting and retrieving in the genes of golden retrievers, they require a lot of daily exercise, attention, and toys. They typically like to have something they can carry around in their mouth, especially in the puppy years, and will never say no to a walk or game of fetch; the first few years are very energetic. They're the ideal dog to have around small children and babies because they're even-tempered while also protective.
As goldens get older, their high energy levels even out. They remain, though, easy to train. It's in their nature to be eager to please their owner so they are the ideal candidate for service and therapy dogs; they can be trained to do a variety of tasks and are happy to do it.
Common Health Problems
Skin health issues
Because the coat of a golden retriever is longer and thick(especially in the winter with their short, dense undercoat), they are prone to issues in skin health. Bacteria can easily get trapped within that undercoat, resulting in an itchy, uncomfortable condition for the dog. The breed is also especially susceptible to environmental allergies including dust mites and pollen.
Symptoms to look for:
Itching or scratching
Licking
Hair loss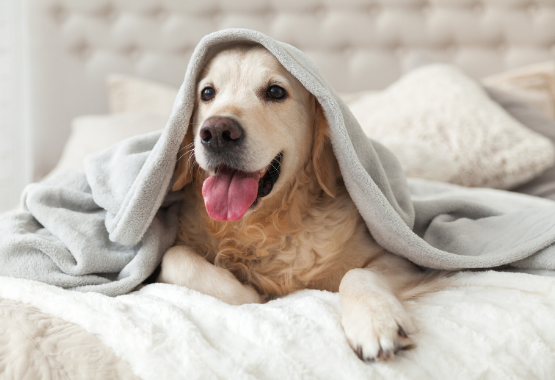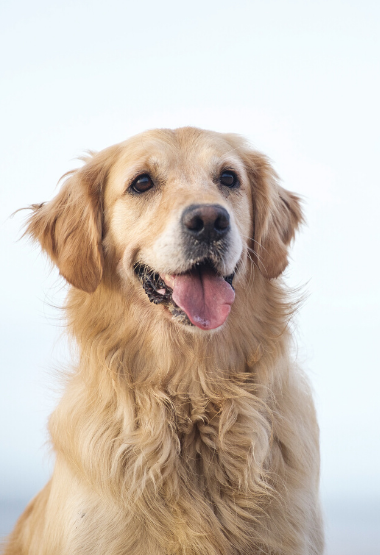 Hip and Elbow Dysplasia
Larger breeds across the board typically will run into joint pain later in life. Because golden retrievers are bigger dogs that weigh more and are moderately active, this puts their joints at risk for dysplasia. Goldens are also known for "loose knees" where the kneecap can get knocked out of place, causing the dog a lot of joint pain.
Symptoms to look for:
Limping
Hesitation when jumping or doing stairs
Difficulty getting up
Despite these common health issues, golden retrievers remain among the top three most popular dog breeds, according to the American Kennel Club. These health concerns, fortunately, can all be targeted withall-natural WINPRO pet supplements. Backed by the power of blood proteins, WINPRO is the best place to start when the symptoms outlined above arise with your dog. Golden retrievers are the ideal family dog and will the help of WINPROyou can keep these furry family members doing what they love to do.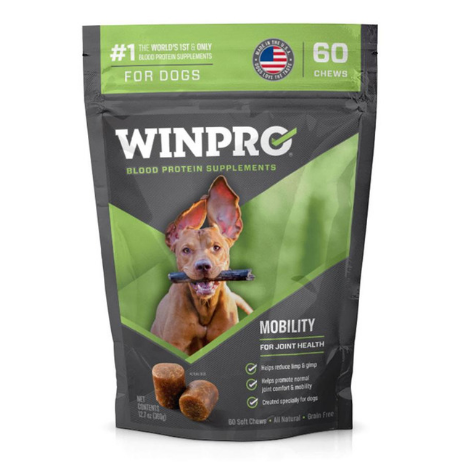 WINPRO MOBILITY contains a blend of animal blood proteins and other key ingredients to support canine joint function and help dogs maintain joint mobility so they avoid "limp & gimp", especially during times of increased activity. This product promotes joint comfort and movability and helps reduce stiffness & soreness from exercise or natural aging. A great product covering your dog's entire life cycle.
Promotes joint mobility, lateral motion, and flexibility
Helps reduce stiffness and soreness from exercise and aging
Helps improve joint comfort and movability
Benefits stride length and range of motion
Created specially for dogs
Produced in the USA