5 Things You Need to Know About WINPRO
Because our product is unlike anything else on the market, we get a lot of questions about who we are, how our supplements work, and what you can expect when your dog tries them. We LOVE the questions and want to give you the answers. 
Why We're Different
One of the most common questions we get (besides 'What are blood proteins?') is why WINPRO is different than every other supplement on the market. Well, the answer is in the blood proteins. WINPRO has created a unique formula called K-Thrive Formula D that, by mother nature's design, uses these dried plasma proteins to help combat inflammation and the health problems caused by inflammation. We combine these highly-functional clinically-proven blood proteins with a few natural ingredients creating effective, proven products that dogs love. Learn more about how WINPRO became the first and only company to use the science of blood proteins here and get all of your questions about blood proteins answered here.
How We Can Help
Dog owners like you want your dog to live the best possible life and so do we! WINPRO can help your dog live its best life at every age by helping provide relief from joint, gut, allergy, and anxiety-related issues. Backed by over 300 clinical studies published in peer-review journals, the science behind WINPRO has been around for over 210 dog years. After testing in the performance horse world, the power of blood proteins is now available for your dog.
The five product lines we have developed are:
1.     Mobility – For Joint Health
2.     Immunity – For Gut Health
3.     Focus – For Calming
4.     Allergy – For Healthy Skin & Coat
5.     Training – For Stamina & Recovery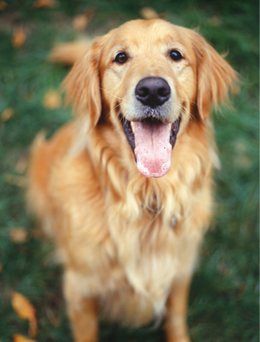 Where Our Products Are Made
We understand the importance of knowing exactly where the products you consume (or in this case your dog) come from. We're so proud to say that our products are made right here in the USA! We combine FDA approved dried blood fractions (including plasma, serum, and other blood proteins)originating from pigs raised in the American Midwest. This makes up our proprietary blend we call K-Thrive Formula D.
Who Our Customers Are
Our customers are dog owners just like YOU! We have customers with dogs representing countless breeds, ages, and health challenges. Our most common products are the Mobility line designed to help with everything from general mobility issues caused by age to recovery from ACL surgeries, arthritis, and more. Here is just a sampling of the symptoms our supplements have helped dogs combat.
Immunity
·        Helps maintain a normal immune system
·        Improves loose stool
·        Helps maintain normal gut function
Focus
·        Reduces anxiety
·        Helps promote mental calmness
·        Promotes attentiveness without drowsiness
·        Helps improve behavior and responsiveness
Mobility
·        Helps dogs suffering from stiffness and soreness
·        Helps promote normal joint comfort and movability
·        Helps improve joint comfort and movability
·        Benefit stride and range of motion
Training
·        Supports normal exercise and recovery
·        Helps dogs bounce back from hunts and events
·        Helps dogs recover normally
Allergy
·        Helps reduce inflammation related to itching and scratching
·        Provides relief for skin/coat issues related to allergies
·        Promotes healthy skin and coat
·        Helps ease negative effects of environmental toxins
·        Supports seasonal and ongoing allergies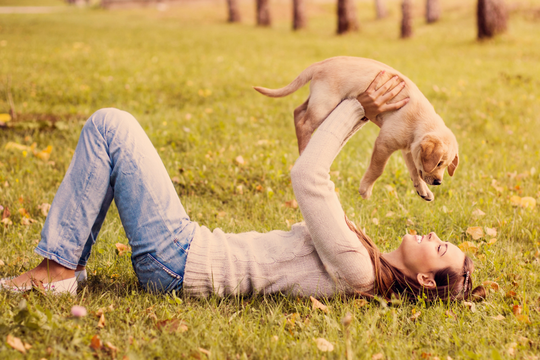 See reviews from countless, happy WINPRO customers here.
What We Promise
WINPRO works fast and many dog owners see the difference in their dogs within a few days. But if you aren't completely satisfied, we offer a 110% "No Questions Asked" Guarantee. Just send the product back full, empty or anywhere in between and we'll give you a full refund of your purchase price plus 10%.
Do you have other questions about WINPRO? Take a look at our blog full of resources, our FAQ page, or reach out to us directly! It's time for your dog to get back to doing what he or she loves most.