5 Holiday Gift Ideas for Your Dog
As you put the finishing touches on all of your holiday gifts, don't forget to wrap up a little something for your four-legged friend! Here are a few of our favorite pet products that make perfect holiday gifts!
1.      An Automatic Ball Launcher from iFetch
Ensure that your dog gets plenty of exercise and has some fun throughout their day, even when you're not home!iFetch is the perfect companion for your dog. After a simple training session, your dog can play an endless game of fetch with this handy little machine. The dog simply drops the ball – which is included – into the top of the machine and then iFetch will launch it for one of three distances: 19, 20, or 30 feet.
2.      A Balance Harness® from Blue-9
Activity level and playfulness can vary from dog to dog but it's essential that all dogs get the recommended amount of daily exercise. And oftentimes that comes in the form of A walk. If you're in the market for a quality harness that actually fits, look no further than Blue-9's Balance Harness®. Blue-9 assures a proper fit for comfort, safety, and range of motion, and is the only harness out there that is completely adjustable to your dog's stature. So there's no chaffing, choking, or restriction; the perfect fit!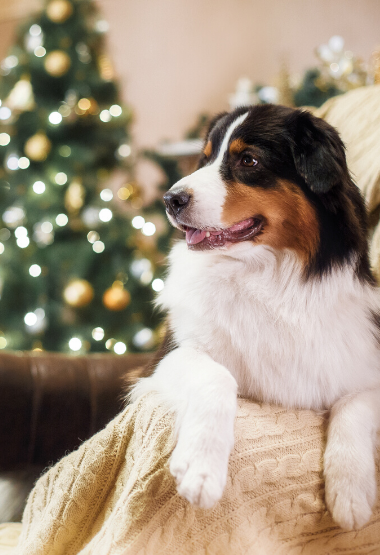 It seems that every household has a classic Kong® lying around somewhere.And if you don't, you should! It's a great toy and trainer for your dog, and especially if you choose to fill it, it can keep your dog occupied for hours. There are different options depending on your dog's size and age which means there's a Kong® for every dog!
4.      A Kleanbowl™ from
Kinn Inc.
How often do you wash your dog's food and water dishes? If you're struggling to remember, you're the perfect match for a Kleanbowl™. The average pet bowl contains over 1,000,000 germs. The Kleanbowl™ however, brings peace of mind to pet parents with its germ-resistant stainless steel frame and spill-proof, biodegradable Nourish-Pet refills. Available in 8, 16, 24, and 32 ouch sizes, Kleanbowl™ is 100% germ-free and is a healthier pet bowl.
5.      A Pouch from WINPRO
Our100% all-natural blood protein supplements can act as a tasty treat for your dog while addressing some of your concerns as a dog owner. Whether it's Immunity for gut health, Mobility for healthy joints, Allergy for a healthy skin and coat, Training for recovery, or Focus for calming, your dog will gobble up the chews and be begging for more! This makes WINPRO the perfect present to pop under the tree.